2016 kicked off with an exciting journey. I started my own small business of reusable produce bags. On this page you'll find some info about the bags.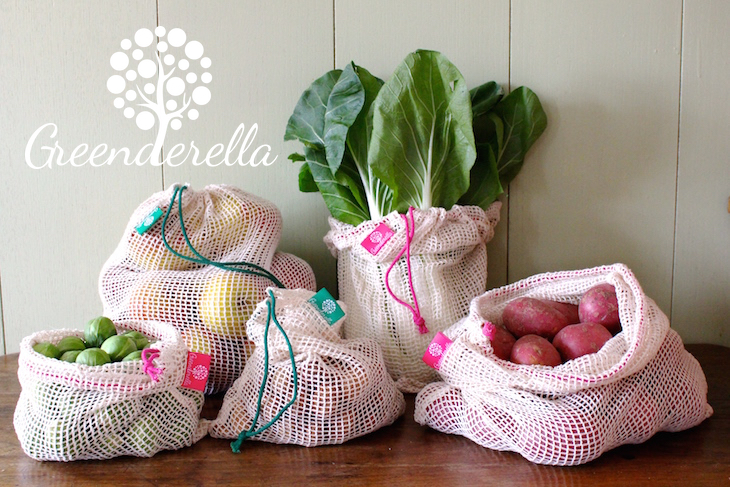 Bye, bye plastic!
An estimate of 1 trillion bags are being used worldwide every year. That's about 2 million bags a minute. Since most of the plastic we use is not being recycled, plastic has become a huge environmental problem and can only be stopped if we start switching our habits to more sustainable solutions.
These reusable produce bags by Greenderella are the environmentally-friendly alternative to the common single-use plastic bags. They are ideal for shopping loose produce like fruits, vegetables, herbs, nuts and legumes – on the farmers market as well as in the grocery store. The drawstring opens and closes the bag easily and the mesh fabric makes it easy for the cashier to see what's in them.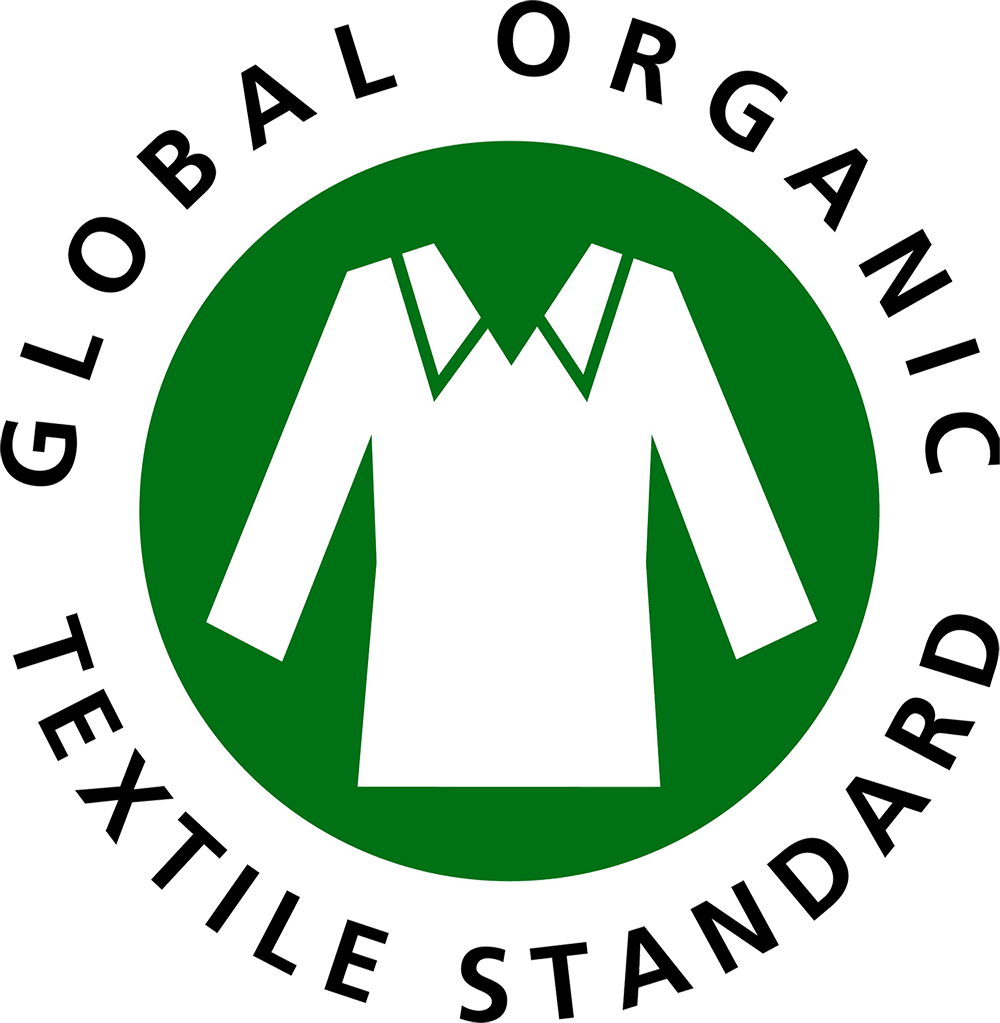 GOTS Certificate
The bags are made of organic cotton, certified with the Global Organic Textile Standard (GOTS). The certificate ensures that the entire production chain is subject to environmental and social standards.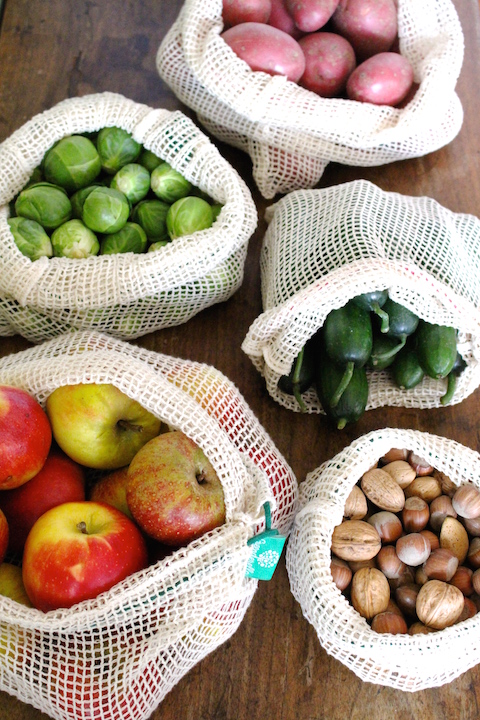 Size & Color 
Size M: ca. 8"x10" (20cm x 25cm) // available with pink, green or natural drawstring
➣ Filling quantity: ca. 1,5kg apples (ca. 7-10 apples) or 1kg brussle sprouts
Size L: ca. 12"x14" (30cm x 35cm) // pink, green or natural drawstring
➣ Filling quantity: ca. 3,5kg apples (ca. 20-24 apples)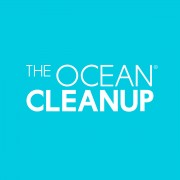 Donation to "The Ocean Cleanup"
To help cleaning up the environmental damage that our plastic consumtion has already created, 5% of the bags' profit will go to the Ocean Cleanup project. Their mission is to clear the oceans of plastic, by using a new technology that can filter even small particles of plastic from large areas of the ocean. For more info on the Ocean Cleanup Project check out www.theoceancleanup.com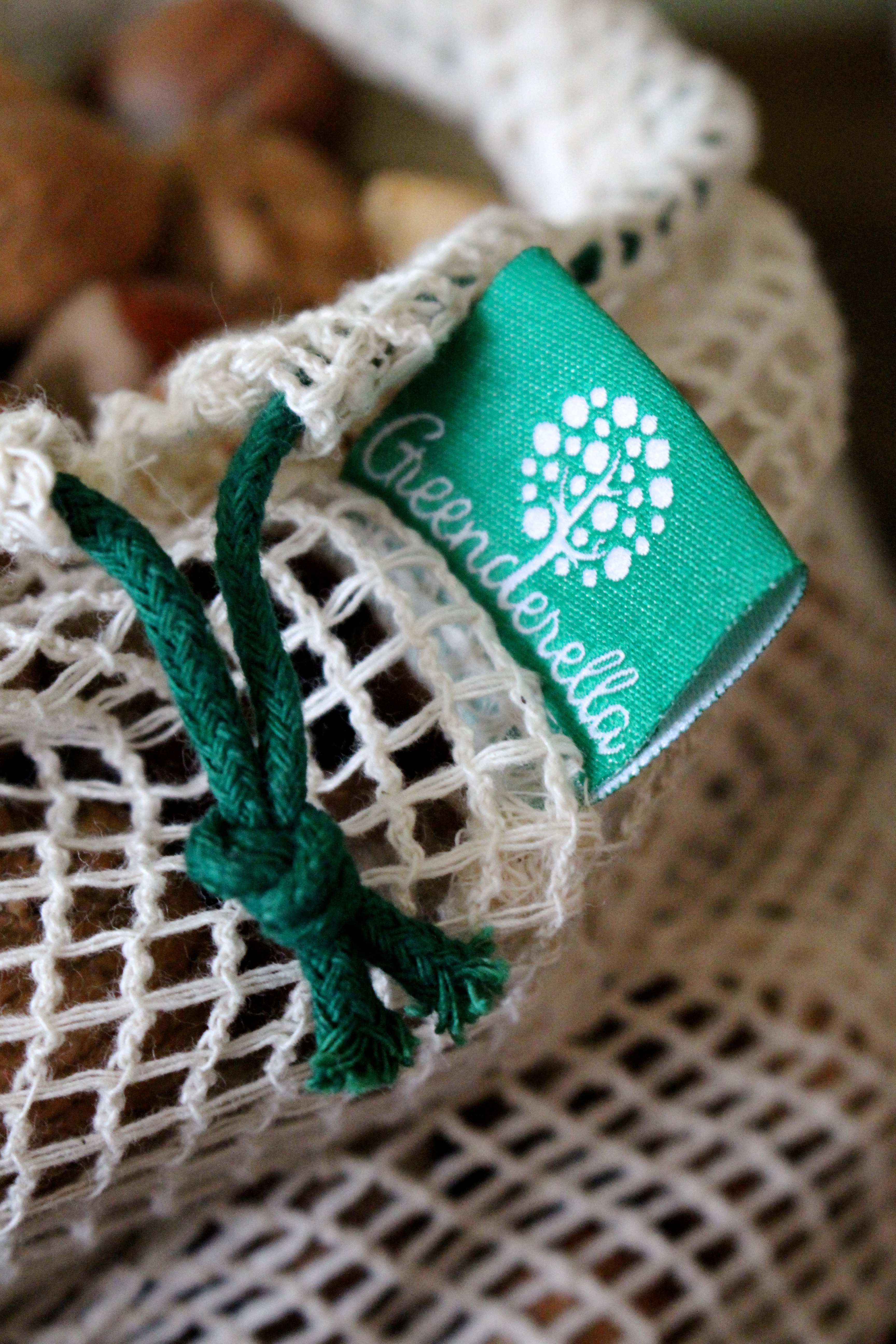 How to buy
To buy Greenderella bags please visit  my Etsy Shop. I ship worldwide.
Greenderella bags at a glance 
eco-friendly alternative to single-use plastic bags
reusable
made of GOTS certified organic cotton
washable
5% donation for the "Ocean Cleanup"
breathable fabric ➣ good for storing fruits & veggies
easy to open and close with drawstring
produce is visible for the cashier through the mesh fabric
For more info and wholesale pricing please contact me under franziska(at)greenderella.com