We were having a lazy sunday breakfast this morning – I had oatmeal with banana, cinnamon, raisins & peanut butter and a mint tea.
It was delicious and guess who also wanted some of it? My little boy Fritzi!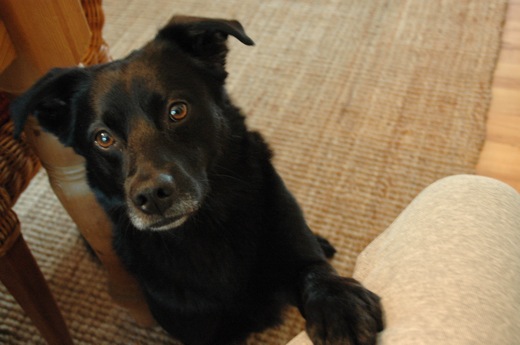 It is my own fault that he comes begging for food, because – shame on me – I feed him little snacks from the table now and then. I know, I know…. They all say it's not good to feed dogs from the table and a lot of people feel bothered by begging dogs but when I'm really honest with you, I actually like it! I mean, come on… how cute is it to have a dog looking at you like this and to see him happy when you share some of your food. It is so hard to resist, look!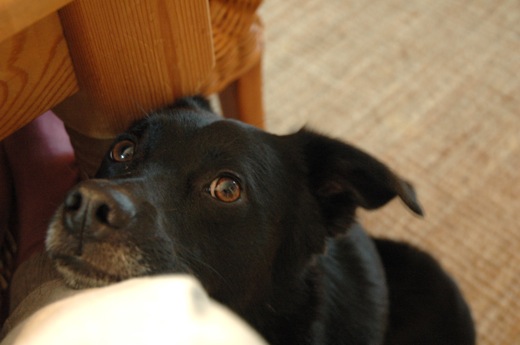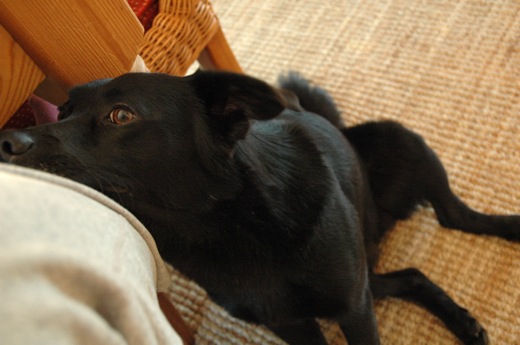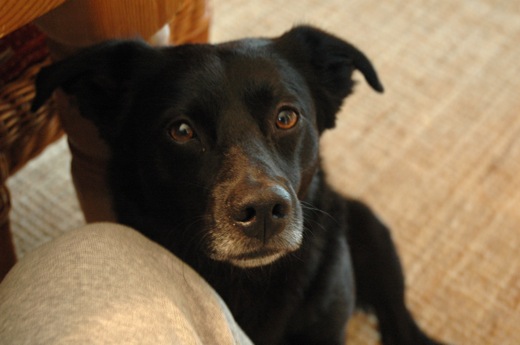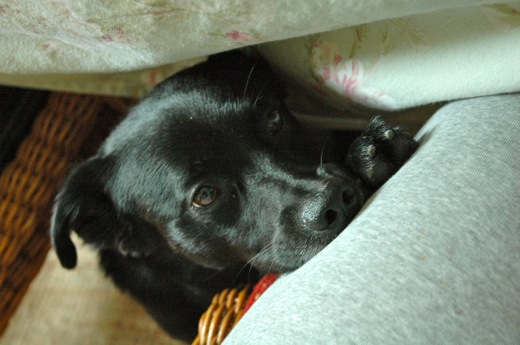 You see, Fritzi is a Pro when it comes to begging. He knows how to work those pretty eyes of his 😉 I know, dogtrainers would shake their heads now, but Fritzi and me have our silent agreement that it is ok to feed from the table – it makes both of us happy 🙂
MerkenMerken
MerkenMerken