Do you know those news headlines that make your jaw drop open in disbelief? Lately I've been reading those way too often… When it comes to shocking news concerning our environment, I'm most sensitive because it is hard to watch how we not only destroy nature but also hurt ourselves. Those kind of news give me motivation to change my own lifestyle in order to reduce my footprint. I hope that I can also encourage others (maybe you?) to make some small changes. If we would just make some small changes, we could not only live healthier lives but also have a huge impact on the big picture. Remember… small step for men, giant leap for mankind!
Last week I read two news articles that had been on my mind since. It were the numbers in these articles that shocked me most. The first article was about CO2 emissions. Its headline read that the worlds CO2 emissions of 2010 increased again and faster than ever before. This means that, even after big countries anounced plans to reduce their emissions and after many people of the world have become more aware of global warming, we keep on poluting this planet, even more than ever. What a sad diagnosis! Something really needs to happen, especially since the increase of the worlds population won't make things easier in the future. In my opinion a change of lifestyle will be the key. We should take a step back from the artificial world of massproduction and technology for the benefit of a more natural life.
The second article I read was about food and waste. It said: "About 1/3 of all food produced for human consumption is wasted — for shame!" So right – for shame!! I couldn't believe the number: 1/3 of all food is wasted! That means one out of three apples, one out of three kilos of rice, one out of three breads. Also countless of animals have to suffer for nothing. N.O.T.H.I.N.G.  It shocks me, that we are not capable to produce and consume in a way that is more respectful to life itself. What's even worst, is that millions of people still die from hunger at the same time and nature is being destroyed irrevocably from our massproduction. You don't have to be a genius to see that our food system is messed up. But you can also see that there has to be a better way to fix the problem because there could be enough food for all of us, even if we produced less food.  Moving away from massproduction and focusing on local, efficient production and consumption of food, a lot of good changes could be achieved. The food would be of higher quality, there would be less antibiotics in meat and diary, less pesticides and less genetically manipulated products. This is not only better for us but also more sensible for the countless animals in factory farms.
So, what can we all do to change things on this planet for the better? I collected some simple adjustments to our daily lifes that are easy to adopt. Even if you are not able to implement these every day – remember, even the smallest things can make a difference!
Food
1. Stop eating meat. It is the number one climate killer. Eating little or no meat will save water (2500 gallons of water per one pound of beef), save the rainforest from being cut down for plantations that will feed the factory farm animals, it will benefit your health and stop suffering of animals in the mass production. I recommend watching the great documentary Cowspiracy to get more detailed information.
2. Choose more local, organic and seasonal food. This will reduce unnecessary transportation ways, keep the environment cleaner and your body healthier.
3. Buy only as much as you will eat. This will help to reduce waste and the over-production of food which will save natural resources and habitats. It will also save you money.
Consuming
4. Reduce unnessasary packaging, bring your own reusable bags. This will reduce the amount of trash that is polluting our environment. Remember, plastic is the enemy of the environment.
5. Replace plastic whenever possible. Start with using glass bottles instead of plastic bottles for example.
6. Choose small businesses over big brands. Small businesses do not put out nearly the toxins and trash as larger corporations.
7. Buy less, "period". Ask yourself more often if you really need what you are about to buy. This will not only reduce waste and save natural recources but also save you money.
Energy/Electronics
8. Turn of any lights and electronics when they are not being used.
9. Let hair and clothes dry by themselves if possible. This is not only better for the environment but also for your hair and clothes.
10. Set the washing mashine to lower temperatures. Yes, your clothes will still be clean.
Transportation
11. Whenever possible, use more environmentally friendly ways of transportation.
12. Be a smooth driver. The gas consumption of fast acceleration and breaking is especially high. Pretend that you are driving with a full glass of water that you don't want to spill. This will make you drive more smoothly automatically.
13. Walk, run, jump, swim, climb. Remember that your body is designed to get you from place to place. It will also keep you healthy.
Water
14. Don't let water run when you don't use it. For example while brushing your teeth or when you shampoo your hair. It will save a lot of water!
15. Run dishwasher and washing mashine only with full loads.
16. Use environmentaly friendly cleaning/household products. You find them in regular stores and they are not even much more expensive. They won't pollute the water with toxins.
Others
17. Use real towles and washable fabrics instead of paper towles. Or at least use them sparingly. This will help save the rainforests.
18. Recycle and use recycled products.
19. Use your cellphone less. A new study has directly linked cellphones to the mass exstinction of bees. Bees are critical to our food production since they are responsible for pollinating plants.

20. Plant a tree. Trees clean our air and create oxygen. This is a great way to compansate for the pollution of our environment.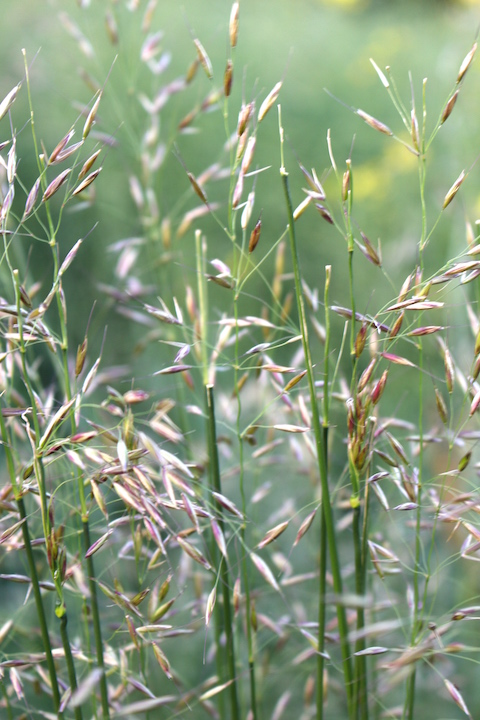 MerkenMerken
MerkenMerken