If you're a foodie like me, you probably know the feeling of something I like to call "love at first taste". This moment when you eat or drink something for the first time and your heart makes a little jump and for a second you forget everything around you. It's so good that Eckhart Tolle would be proud of you, because you actually managed to live in the NOW for a moment, trying to enjoy every single bit of it. I hope you can relate, otherwise I might come of as a slightly crazy person now. But I can't help it. I love food that much.  😀
A lot of the times this happens to me when I'm on vacation, shopping and eating in places I never been to. When I was in Canada last September, I had the experience of love at first taste several times. Boy did they have good plant-based food over there!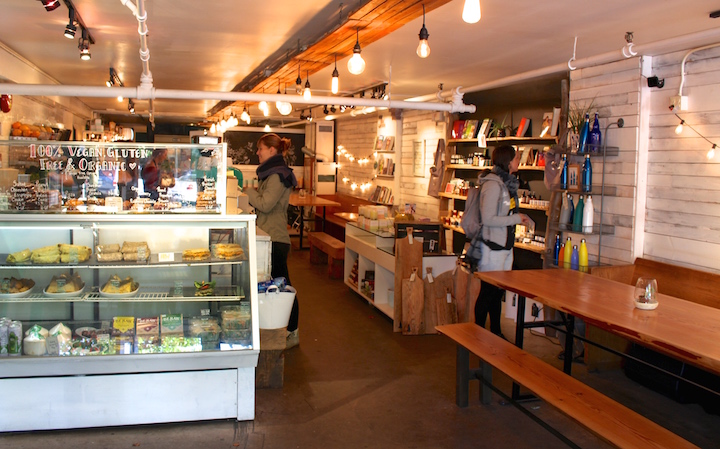 One of the things I fell in love with was a smoothie from our favorite breakfast spot called Buddha-Full. The list of ingredients already sounded so intriguing. I would have never thought of mixing mango with cardamom and rose water, but the combination is just DELICIOUS! My friend and I were hooked instantly. By the way, we didn't know the drinks would come with a straw, but now that we had them we might as well experiment a bit, combining two different smoothies at once. Yep, we're just rascals like that!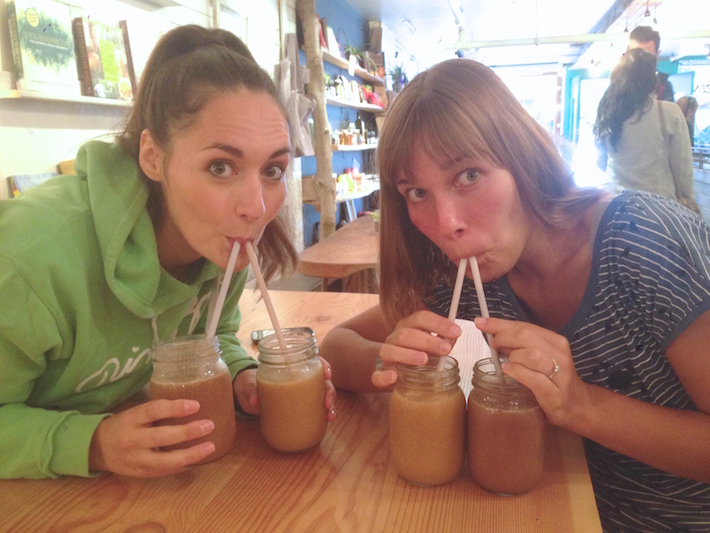 We now also have an idea of how we would look like as a walrus… but never mind.
Back home, it was one of my missions to recreate this smoothie and from what I can remember, this recipe comes very close to the original. I hope you try and love it too!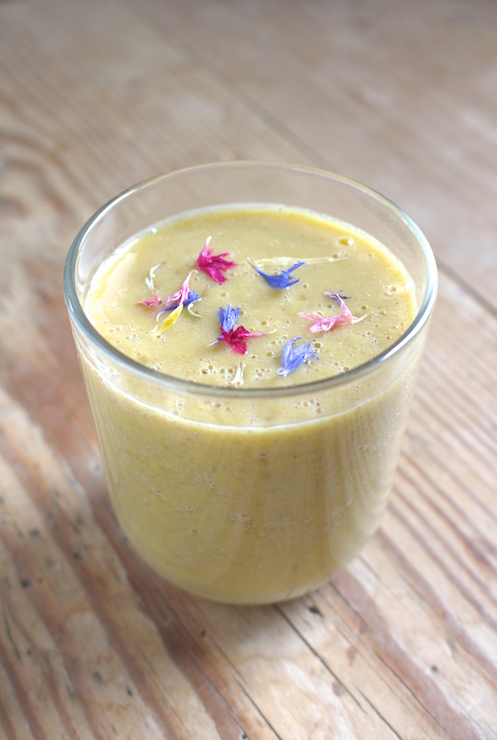 Buddha Bliss Smoothie
1 big ripe and juicy mango (about 350g)
50g ripe banana (preferably frozen)
3/4 tsp ground cardamom
2 dates (preferably soaked in water for a while)
1 + 1/2 cups of (cold) almond milk
1/4 cup rose water ( 3+ 1/2 tbsp rose water)
If you're not sure if you like the taste of rose in a smoothie, you might wanna go easy on it at first and then increase the dose if you like it. Otherwise, mix all ingredients in a blender until smooth and enjoy! 🙂
MerkenMerken
MerkenMerken