While I was sitting together with a friend the other day, he was telling me about the tradition to use the dark short days of winter to look inwards, find peace and collect strength for the new year ahead. Instead of rushing through January and exhausting ourselves, it's the perfect time to slow down and reflect about the past and new aspirations. Maybe even do a body detox or cleanse our home with a smudge stick to make room for fresh vibes.
I tend to begin new years with a kick-start, but when he said all those things it totally resonated with me and I felt like slowing down instead of speeding up after the holidays.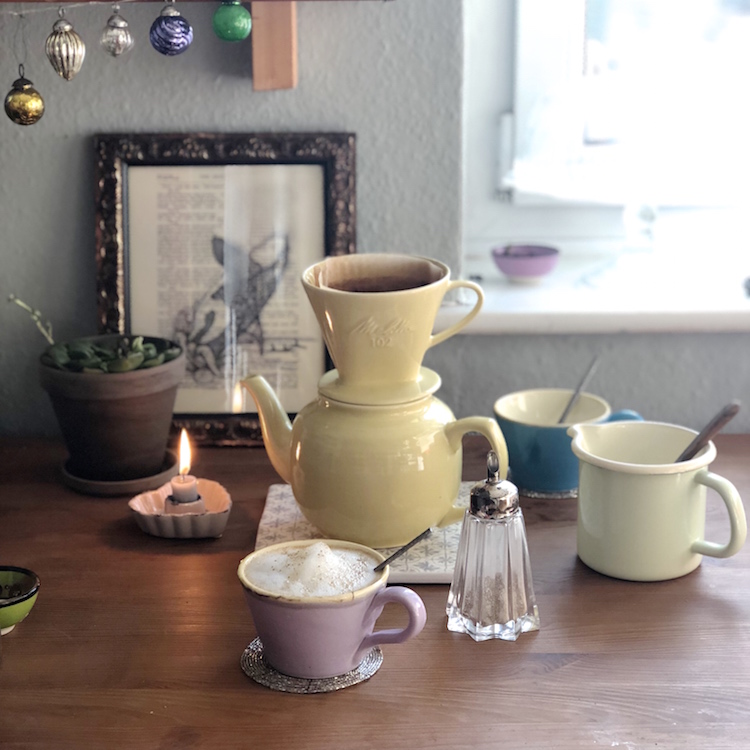 To be honest, it was a rest much needed, since a lot has happened last year and at times I felt a bit overwhelmed. And time just flies by so fast. The adults weren't kidding!
So what was I up to in the last few months? Besides a really fun side-project – a hippie band called "The New Love Generation" –  I'm mainly working self-employed for my business Greenderella, selling reusable produce bags. I'm so so happy that my business is growing nicely, meaning less plastic bags in the world (whoot!), but it also means more work and responsibility.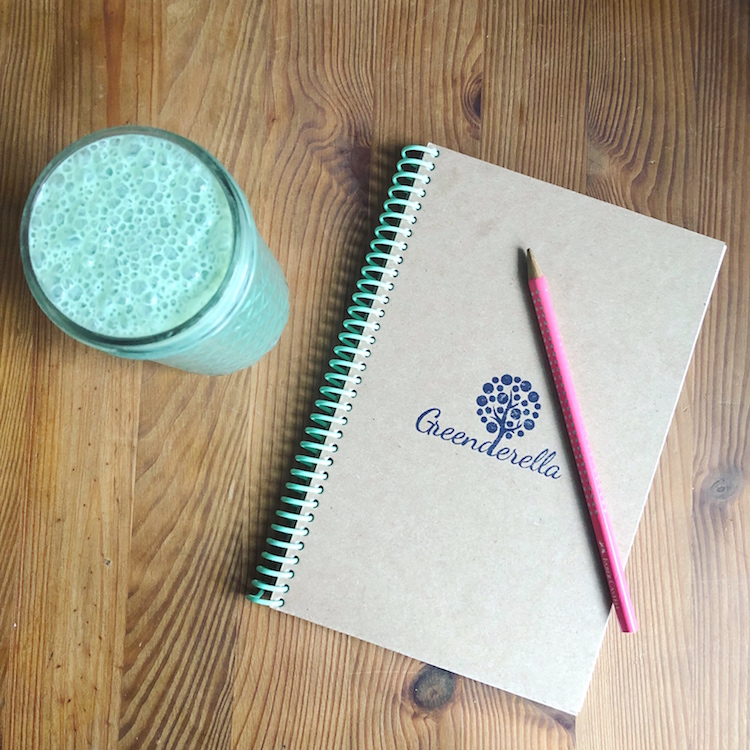 Besides a lot of great flexibilities, being self-employed also comes with a lot of pressure to make the right decisions and to organize your work and life in a balanced way. It's something I have to work on because I tend to do one thing at a time while I let other things slide. That's why I sometimes write lots of blog posts and am very active on social media and then, all the sudden, I'm absent on the web for weeks, focusing on something else. Multitasking sure doesn't come naturally for me. 😉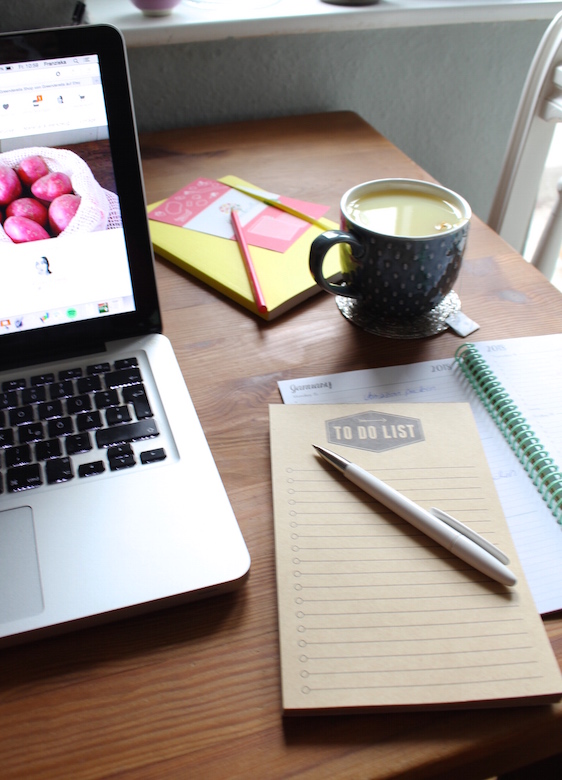 In the last few weeks I spent a lot of time organizing myself better. Without rushing into anything I thought everything through mindfully and took time to focus on the things I could improve this year. My main goal is to create more valuable content and products and to be able to reach more people. All in the hopes of making a positive change in the world, at least just a small one. 🙂  To achieve this, I need a better routine and I also feel the need to set up Greenderella in a better way, so that the combination of blog, social media and the brand/products go hand in hand more fluently. Plus I want to make enough time for my social life. It's so important to me to spend enough time with the people I care about. Putting it all under one hat without feeling stressed is my main focus at the moment.
So, to-do lists and mind maps are being written, I'm creating new routines and structure and I'm seeking advice from workshops, coaches and podcasts. New products are on the horizon and I'm getting into a better workflow that allows me to expand the business, aka spread more love, while feeling happy and balanced. Most of these things happen in the backround but there will  be new things happening around here on the site, too!
1. A new webpage and shop is coming soon!
The new page will have a better layout that combines both blog and the brand. For this there will also be an online shop implemented.
2. The team is growing
In order to create more awesome content for you guys and spread more good vibes, I decided to bring folks on board. More about this soon!
3. A Youtube Channel is about to happen
Yup! I'm gonna team up with a dear friend to start a Youtube channel with lots of interesting green topics. Stay tuned! 🙂
I'm really excited about all the things that are about to happen. It's gonna feel like a fresh breath of air! Of course I'm always happy for any feedback.  Is there something you want to see more or less of here on Greenderella, please let me know. For now I'm sending a hug and thank you for being here!
– Franzi
MerkenMerkenMerkenMerken
MerkenMerken
MerkenMerken
MerkenMerken