Wow, I'm so excited to write this blogpost, because I've been wanting to write about this for so long! And now I can finally share with you that I've been working on establishing my own small business in the last few months! Greenderella is not only a blog anymore but also a brand that will be selling…drummroll please…. reusable produce bags made of organic cotton! YAY!!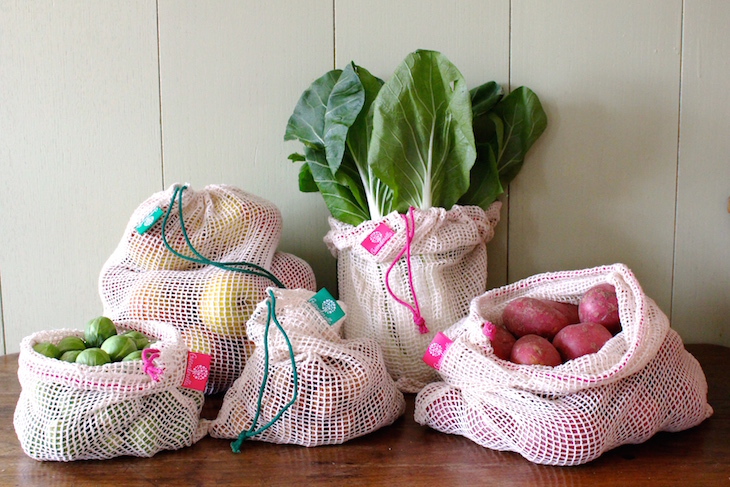 Now you might wonder why I get so excited about reusable produce bags? You wouldn't be the first who looked at me with a question mark in their eyes when I told them about my new idea. 😀
Ok, so this is the story behind it. After watching an eye-opening documentary called "Plastic Planet" (which I strongly recommend), my new years resolution of 2013 had been to go plastic-free for a whole month. That month had changed me a lot in the way I looked at plastic and my shopping behavior. The first thing I noticed back then was, that plastic is EVERYWHERE! The second I started to pay attention, I was pretty overwhelmed and shocked how much we already rely on it, considering the immense harm it is doing to this planet. The ocean alone is being polluted with over 650 tons of plastic every hour! I couldn't even imagine that a life without plastic is possible but I tried to stick to my resolution and surprisingly I did manage to clear a lot of plastic out of my life. After all, it wasn't even that difficult!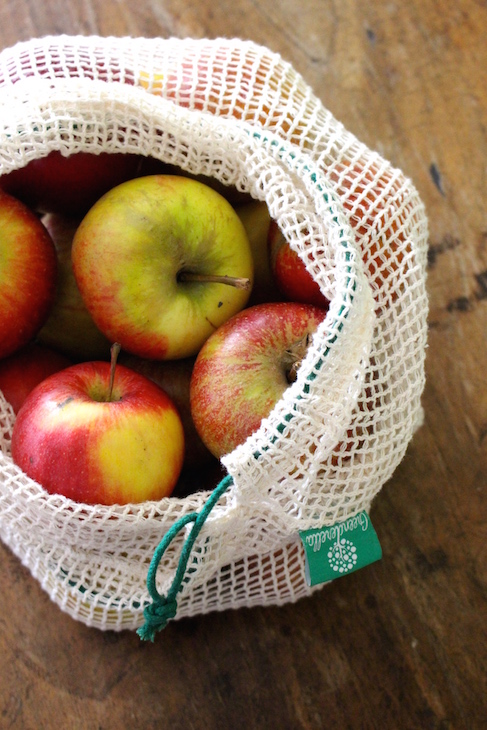 One of the utensils that became irreplaceable for me, were reusable produce bags that I had bought in America. Instead of using those small plastic bags at the fruit- & vegetable section (the ones you only use to get the veggies home and then throw away) I was now able to save a lot of plastic, just by replacing single-use plastic bags alone. By the way, it's estimated that worldwide over 1 trillion plastic bags are being used each year. Don't even try to wrap your head around that, it's frustrating.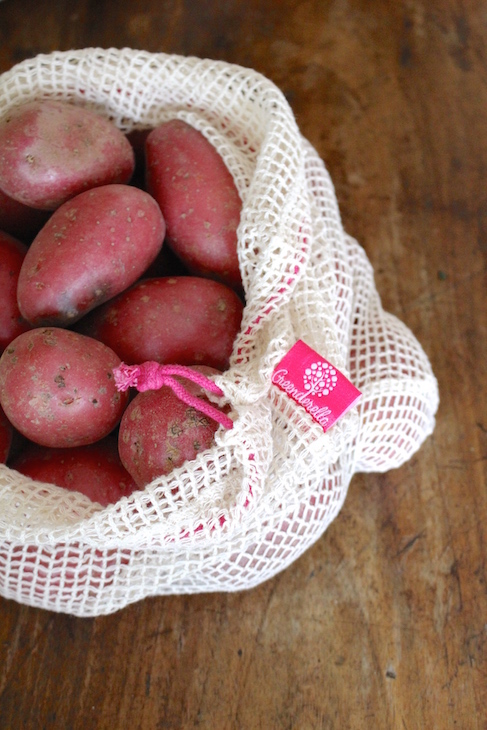 What surprised me was that there were so few people who use reusable produce bags. At least in Germany it is still a rare sight, from what I experienced. At the same time, people keep coming up to me, asking about the bags and loving the idea. Hence, my idea was born! My new mission was to get more people to use reusable produce bags and for this I wanted to create and sell my own bags. I saw it as a chance to work with something I am passionate about and that could potentially create a little bit of positive change in the world.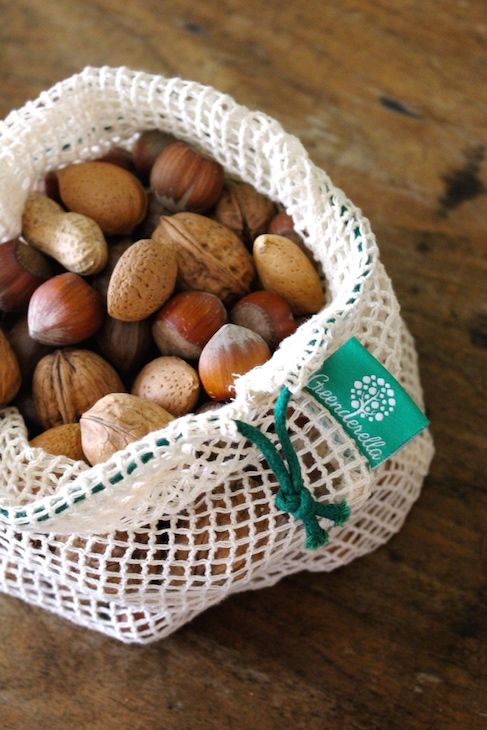 I still don't know if this idea of mine will work out – at all! – but I need to try, even though that means to be bolder than I usually am, spend my savings and jump into something I have absolutely NO clue about (I studied musicology and love Disney movies, so you can imagine how much of a business woman I am, haha).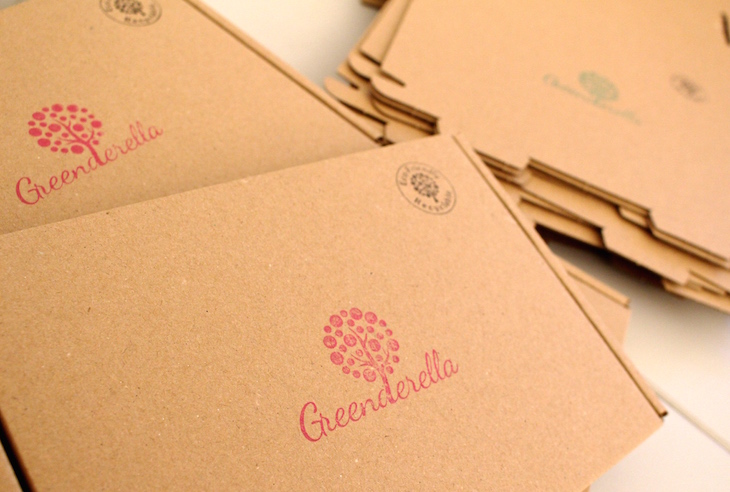 Eventhough I had the idea almost 3 years ago, I couldn't kickstart this whole thing until after I finished university last year and little did I know that creating a business (even on this small scale) would take me such a long time. It took months to find a suitable factory that could make the bags, getting the product right, pricing, sampling, lab tests, the customs, the brand licenses and legal stuff etc. … there were hiccups everywhere. I'm so thankful that I have such great people around me, that keep helping and cheering me on. Even though not everything turned out to be as smooth as I had planned, I can't tell you how good it felt when I was holding the bags in my hands for the first time, when they arrived just a few weeks back! *happydance*
So what is gonna happen next?
Online Shop: now that the bags are here, the first step will be to integrating a shop into the webpage. There have been some issues that still need to be solved but the shop should be up soon, so stay tuned!
Additional Blog Topic: Since these bags are all about using less plastic, which is my main goal and message, I will start posting  articles on this topic as well. It will get an own category in the menu bar and these articles will also be readable in German.
Spread the word! Another step will be to spread the word! It's what I'm starting with, as of this minute. Though, I must admit, I'm still a bit nervous to go out there. No turning back. Mamaaaa! But don't get me wrong, this is a good kind of nervous. It will be so fun to get this rolling! So please go ahead and tell everyone you know and your cat about this! 😉
Greenderella on the market: Besides selling the bags over this site I will start selling them on markets too, starting with one of my favorite markets in Hamburg (Germany) called Marktzeit. You'll find me and my bags there on the 30th of January, 6th of February, 12th and 19th of March. It would be so cool to meet you there! This market btw also hosts the legendary Vincent Vegan foodtruck and these guys, who make the most awesome sweet nut spreads (try the pistachio one, yum!). Now is this tempting or what?
Other Platforms: Greenderella bags will also be available on other online platforms and shops. For now, I have done a soft-launch on Amazon.de, where you can already find the bags today!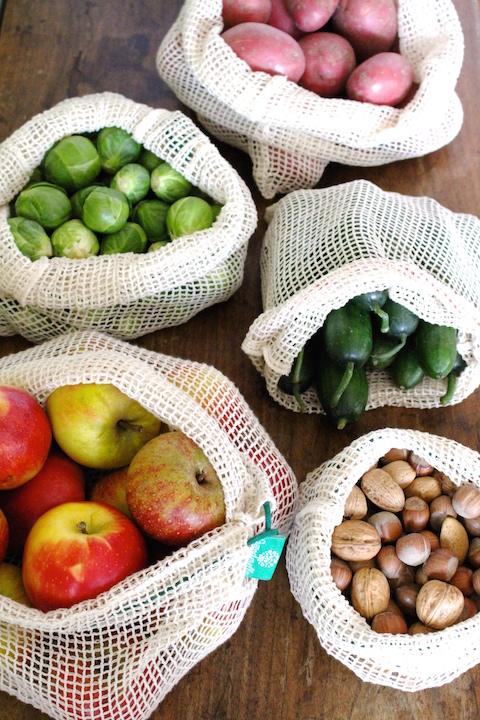 So this is it for now, but there is more to come very soon. Thank you for reading this long post. I hope so much that you guys like the bags! This year will be an exciting one. Let's see what this step into self-employment will hold for me – I keep you updated. For now my mantra is: "Just keep swimming, just keep swimming." 😀  How about you? Do you have any bold plans or fun ideas for your 2016?
MerkenMerken
MerkenMerken