The other day I had a lovely email in my postbox, asking if I would be interested in a little cooperation. After looking at the company's webpage I gladly said yes, because I loved their products and philosophy so much. So I'm happy to share this new discovery with you today! And there is something in for you too… all my readers get a discount code, which you can find at the bottom of this page. YAY! 🙂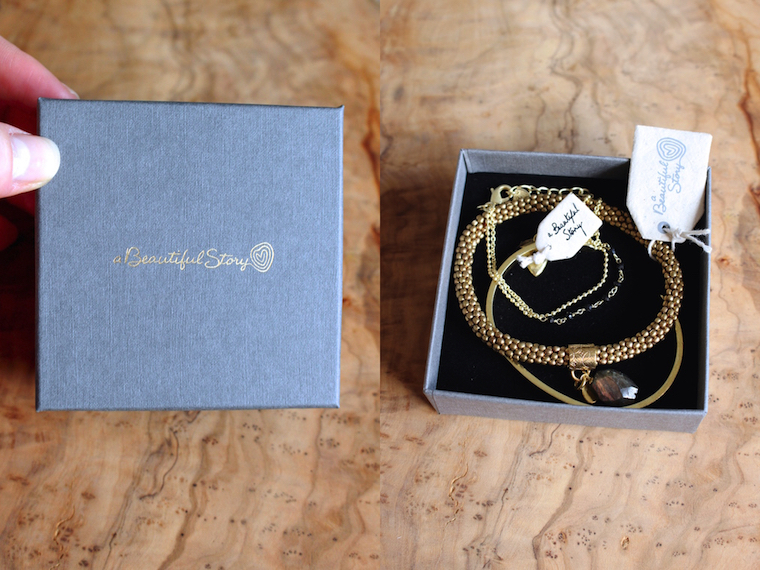 The company I'm talking about is called A Beautiful Story. A dutch label that creates handmade fair trade jewelry.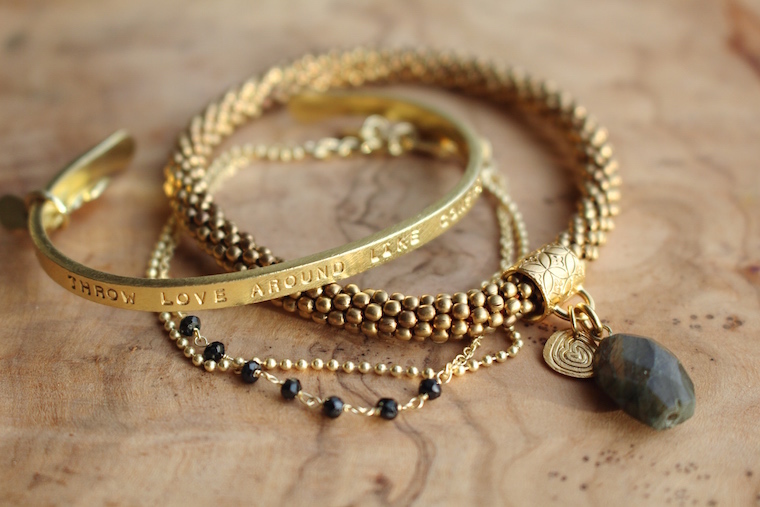 Cathelijne Lania, the founder of A Beautiful Story, was actually working as a coffee marketer when she decided to quit the job and follow a new passion. The idea of having a positive impact on the planet led her to design high quality jewelry that reflects happiness and good vibes for the wearer and at the same time creates opportunities for people in developing countries.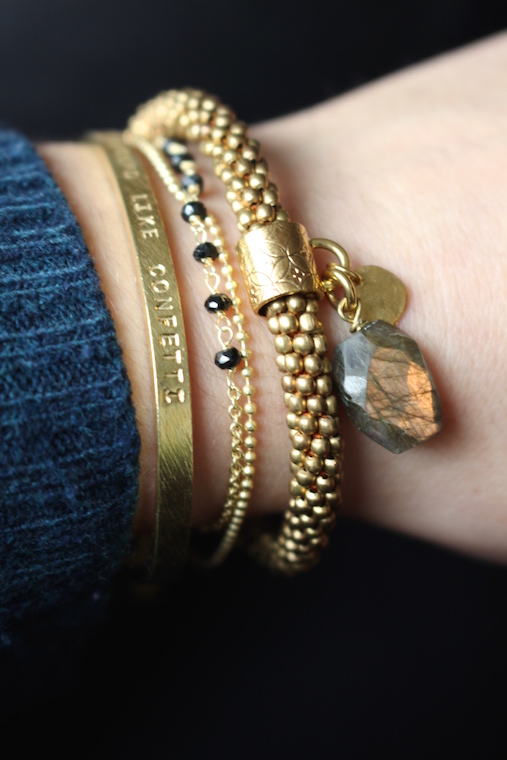 Each piece is handmade by a small number of producers from Nepal and India – often women who gain financial independence to send their kids to school.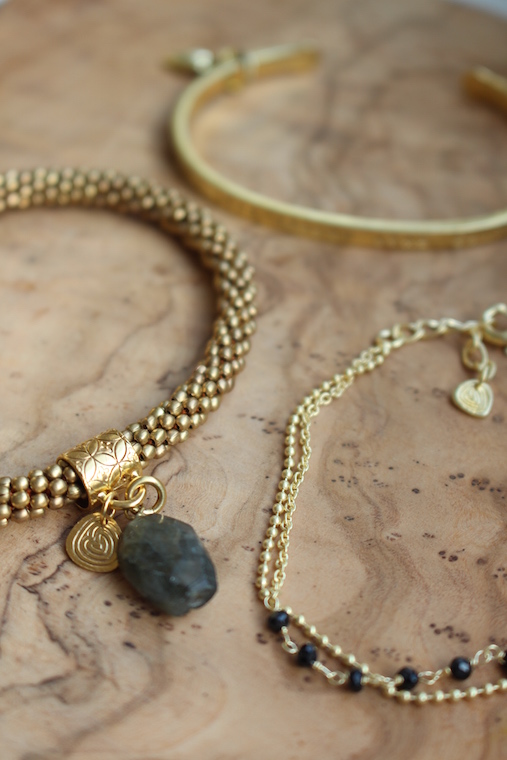 One other thing I love about the jewelry, besides its fair trade aspects and the obvious fact that it is really pretty, is that each piece reflects a certain meaning or emotion. I don't know about you, but I mostly wear jewelry that reminds me of something or somebody. My favotite ring for example is a ring that my mom wore a lot when I was younger. Every time I wear it, it reminds me of her. Or a necklace with a silver dove, that a friend gave to me after finishing university as a symbol of my new freedom.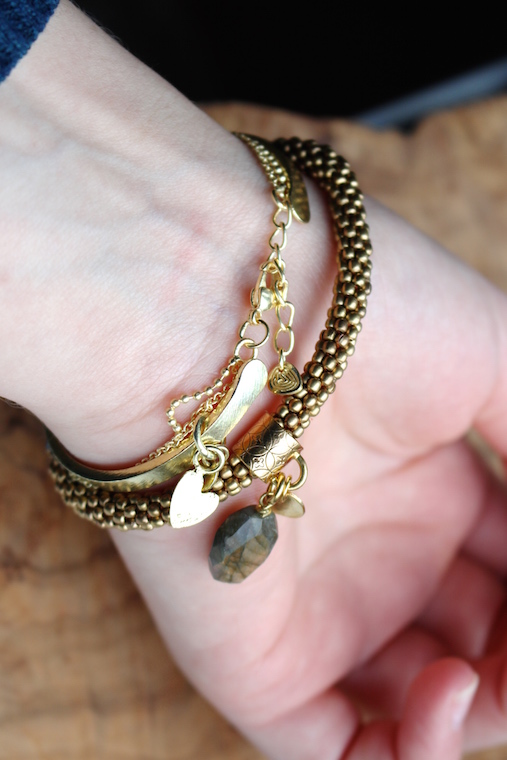 The newest collection of A Beautiful Story also carries special meanings. It symbolizes the four elements: fire, earth, air and water. With each element representing an energy that flows within us. Karma, baby!
It was quite hard to choose from all of the beautiful pieces of jewelry.  I finally picked three matching bracelets of the elements earth and fire, all of which represent a meaning that I can connect to.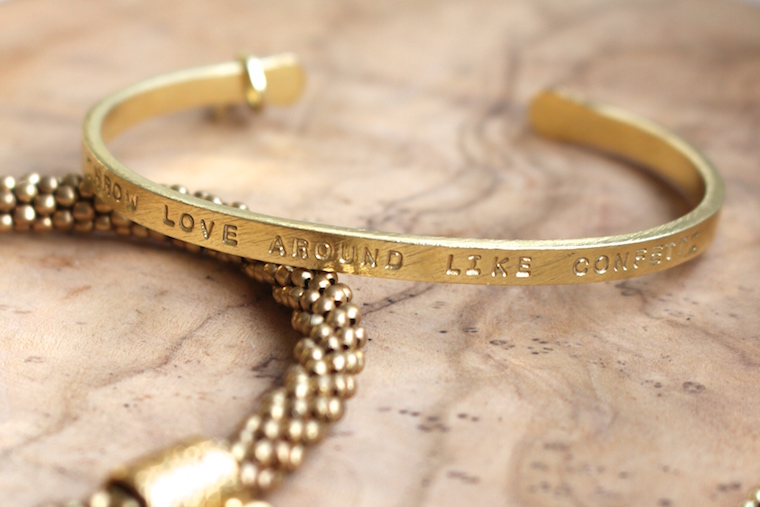 The brass gold plated bracelet reads: "Throw love around like confetti"… such a cute reminder to love without reason. Just sprinkle that stuff everywhere. 😉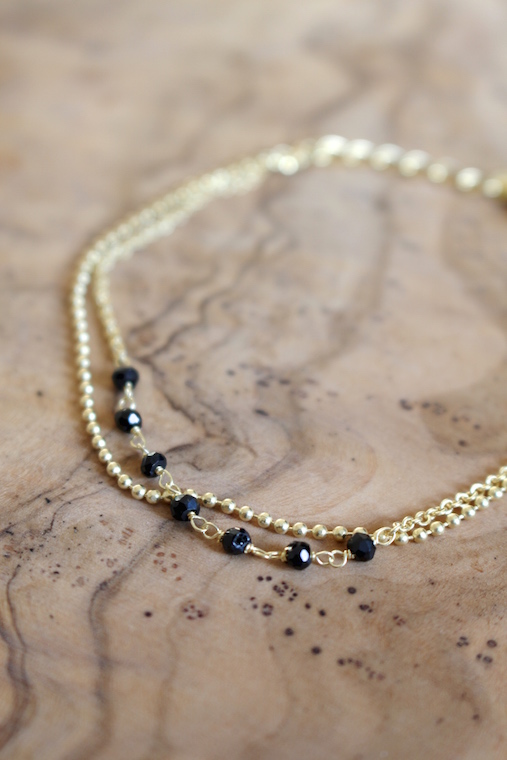 The thin double bracelet is made with black onyx gemstones, which symbolize focus, grounding and self confidence – something I actually try to concentrate on a lot lately, because there was so much change going on in my life.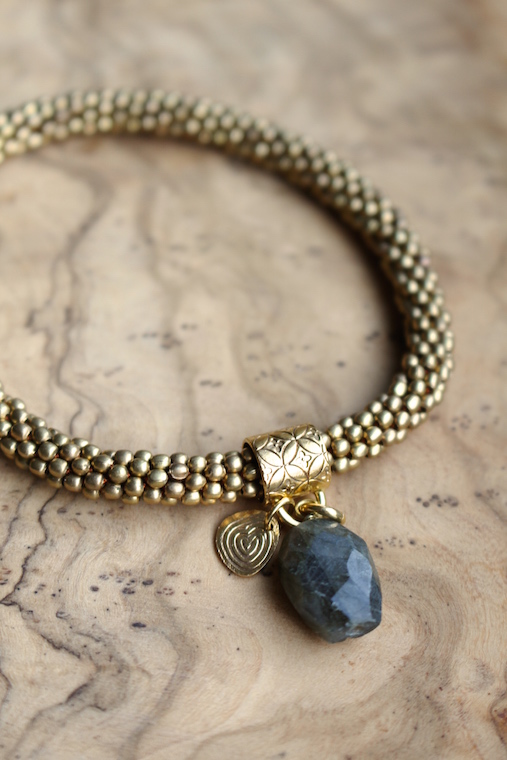 Lastly, the thicker golden bracelet with an attached Labradorite gemstone stands for improving intuition, protection and the attraction of success.
So wearing all three bracelets doesn't only look beautiful but also acts like a lucky charm.
I hope you also like A Beautiful Story as much as I do. If you like to check out more of their jewelry, you can visit their webpage on www.abeautifulstory.eu. As a special thank you, all my readers get a 20% discount on the web shop. Just use the code greenderella20 at the checkout. The code is valid for one week.
Have a great one, friends! And don't forget to throw love around like confetti! 😉
MerkenMerken
MerkenMerken
Summary
Reviewer
Review Date
Reviewed Item
A Beautiful Story jewelry
Author Rating