I don't know if it's just my kind of humor, but this one really made me laugh! I was drinking one of these "Innocent" Smoothies the other day…. I am one of those people that usually likes reading what it says on the packaging – that habit probably goes back to my childhood when I was studying the cereal boxes and the games on them while having cereals. Now, this smoothie packaging also had so fun things to discover! I took pictures of two of them…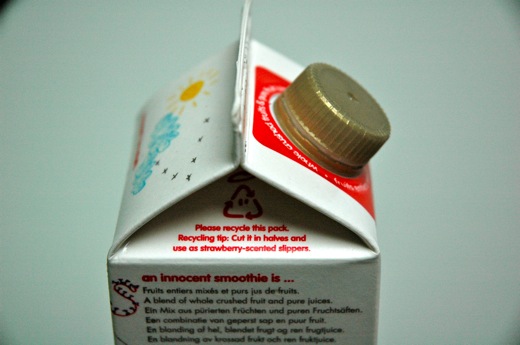 See the smallprint about the recycling tip:
What a "great" idea! 😀
And this one I also loved. Look at their list of ingredients. 😉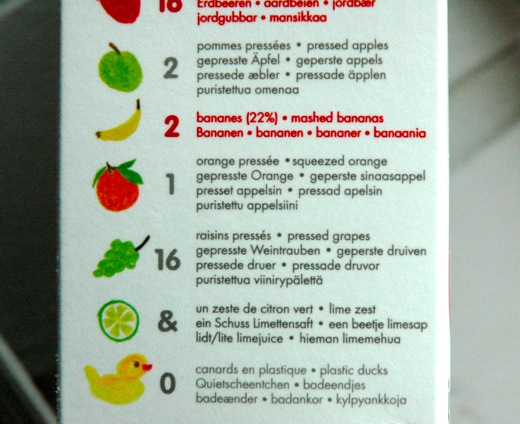 I think it's a very nice concept. Eventhough it's "just" a smoothie, it managed to not only satisfy my thirst but also give me a little laugh.
Have a great day everybody!
MerkenMerken
MerkenMerken