I'm almost a tad late with this post, but I really wanted to share this awesome cornbread recipe before Thanksgiving. So here it is, fresh from the oven! 😀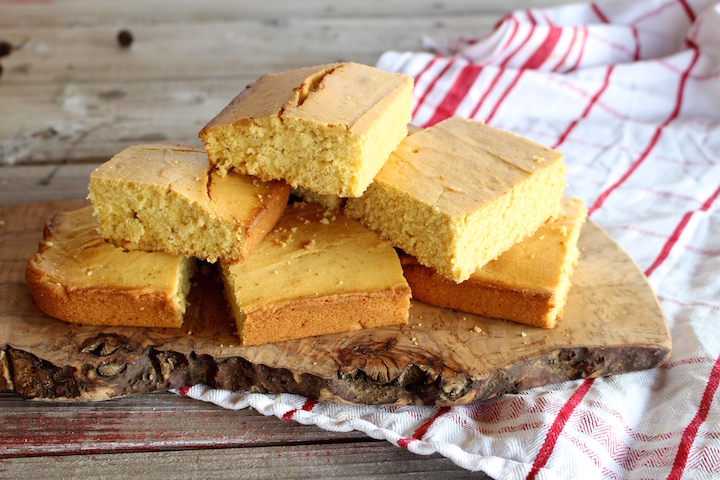 I have been experimenting with vegan cornbread recipes for a while. Last year I made one that was pretty nice but still a bit too dense. This year I finally figured out a really awesome recipe that turned out to be the best cornbread I ever made. It was after I learnt about a new magical ingredient that is making the rounds in the internet (trust me, it really is like magic!).
Have you heard of Aquafaba yet? It's basically the water we usually pour down the drain when using chickpeas or beans. After learning that it makes THE best egg replacer, I'll never throw that stuff away again. If you search a bit in the net you'll find that you can even make meringue and other cool things with it. It works for everything. So amazing!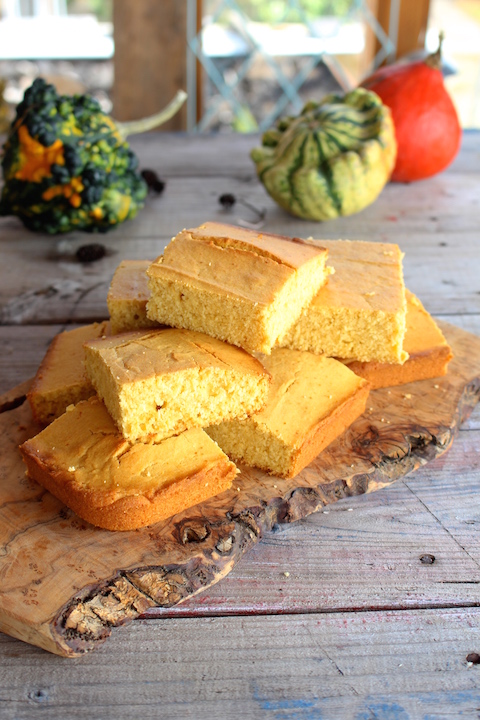 So when I used aquafaba in my cornbread it created the fluffy texture I was aiming for. Look at this perfection!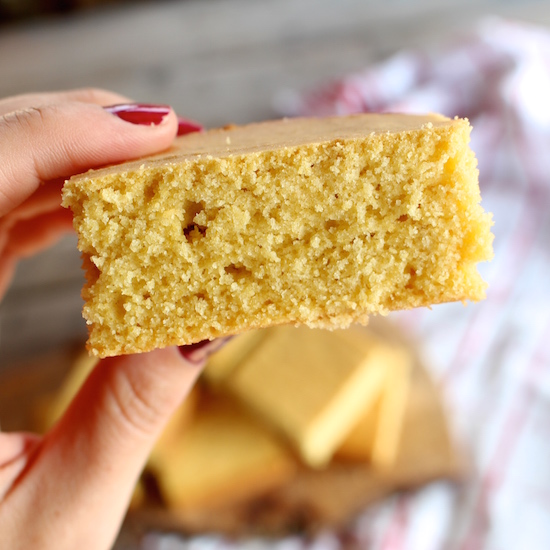 I hope you'll give it a try! Since t
Best Vegan Cornbread
1 cup all-purpose flour
1 + 1/4 cup cornmeal
1 tbsp baking powder
1/2 tsp salt
1 tbsp nutritional yeast (optional)
1/2 cup sugar (1/3 cup maple syrup also works nicely)
70g plant-based butter (softened)
1 cup plant-based milk
3 tbsp aquafaba (water of canned chickpeas)
Mix all ingredients until well combined and pour into a greased square pan (about 20cm/ 8inch).
Bake at 200 °C /  390°F for 20-25 minutes or until a toothpick comes out clean.
MerkenMerken
MerkenMerken