Happy Sunday dear friends!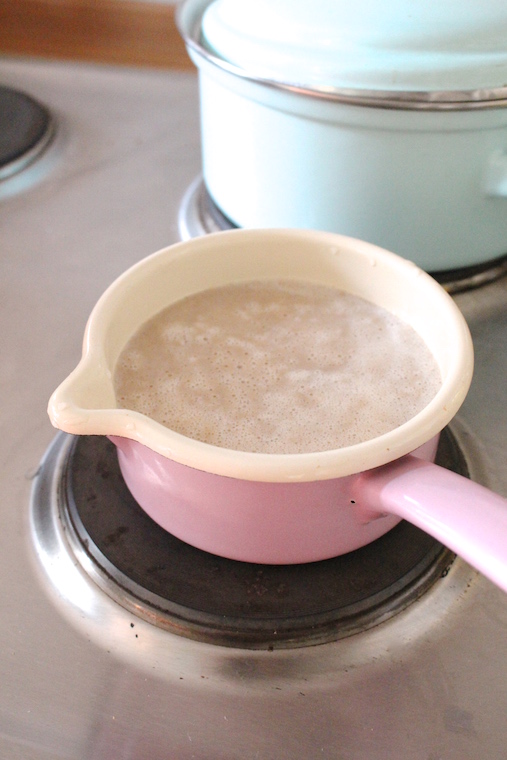 Now that the holidays are over, the weekends feel a bit slower again. For my family, the holidays were quite eventful but it didn't have to do with Christmas and New Year but with the birth of a new family member. My brother and his wife gave birth to a beautiful and most adorable baby girl, who had all of us in awe ever since she stepped into this world. I don't know how it must feel to be a mother, but I can tell you that being an aunt feels amazing already! 🙂
I can't wait to see this little muffin grow up, to play hide and seek, bake cookies and watch Disney movies with her. It's all very exciting!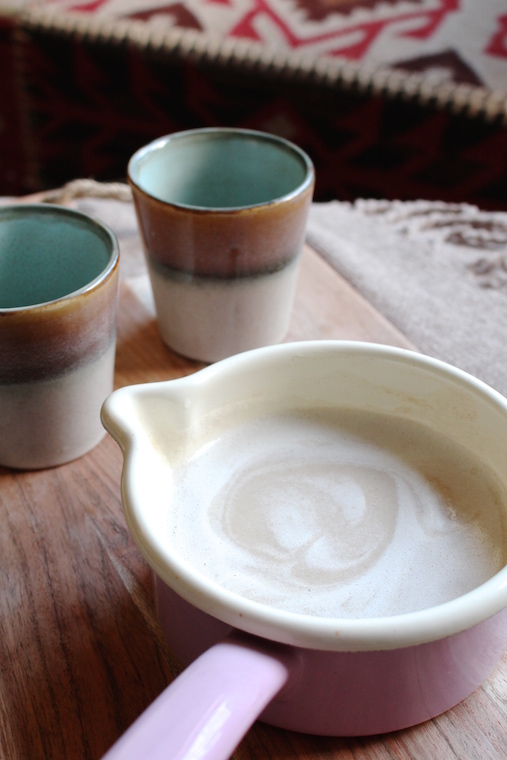 Today I want to share a super delicious drink recipe with you. It's the perfect drink for a cozy Sunday afternoon on a cold day (just like today). It's basically the mix of all my favorite winter flavors.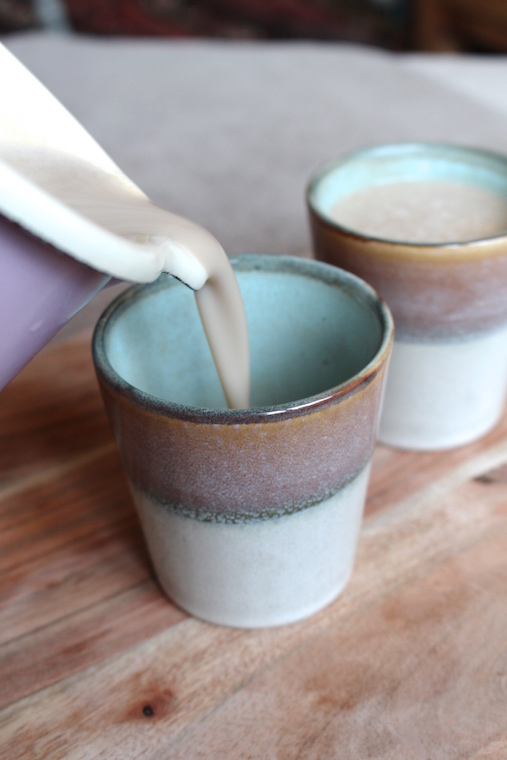 I just love the nutty taste of chestnuts, the warm spiciness of cinnamon and cardamom, the rich flavor of maple syrup and the fruity-fresh taste of oranges. And this drink combines them all… so good!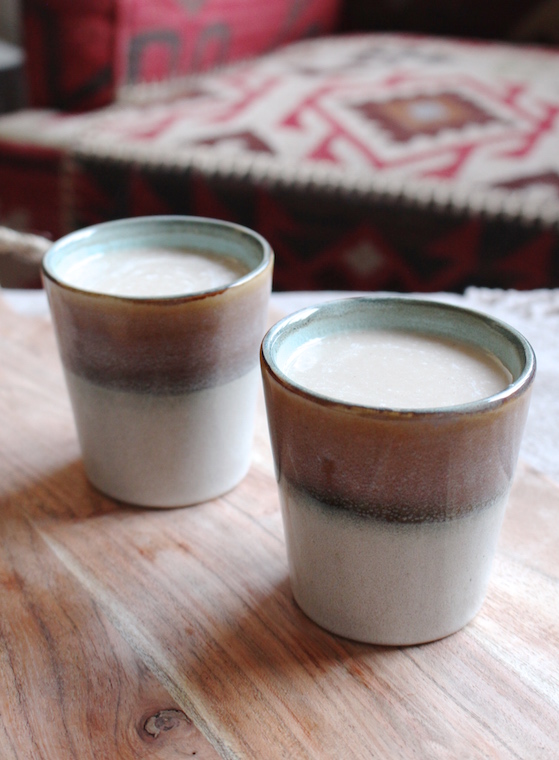 Once you heat up the blended mix, the chestnuts will cause the liquid to thicken, which makes this drink very creamy and rich. Almost like a dessert. That's why I used small cups to serve, but you can go ahead and double the recipe for an extra dose of goodness. By the way, what do you think of my new Japanese tea cups? I found them on my last trip to Copenhagen and just had to have them. (I'm such a sucker for tableware) 🙂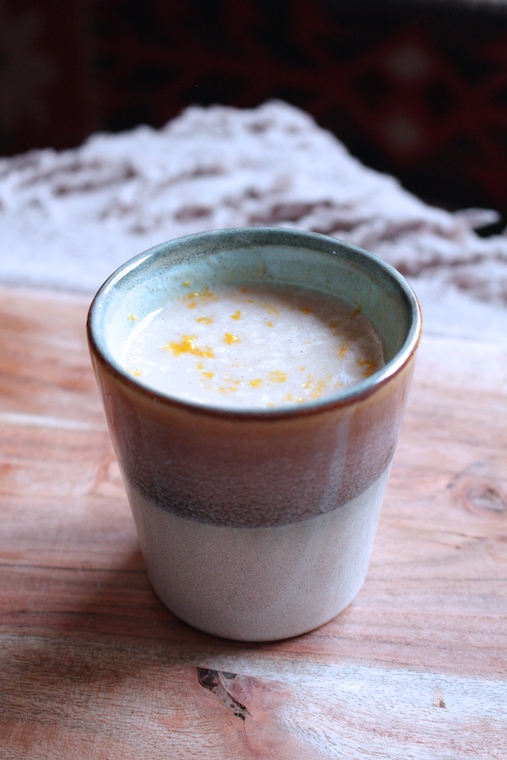 Hot Cardamom Chestnut Drink
(for 2 small cups)
300 ml plant-based milk (I used oat milk)
5 chestnuts (cooked and peeled)
1/2 tsp ground cinnamon
1/2 tsp ground cardamom
1 tbsp maple syrup
some sprinkles of fresh orange zest (optional)
Blend all ingredients (except for the orange zest) in a blender and heat up slowly in a small pot until it almost starts to boil. Pour into your favorite cups and sprinkle with a bit of orange zest.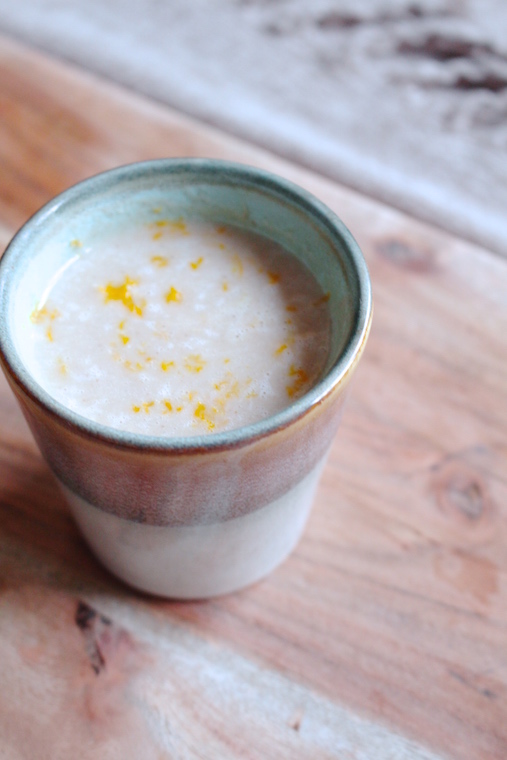 MerkenMerken
MerkenMerken
MerkenMerken
Summary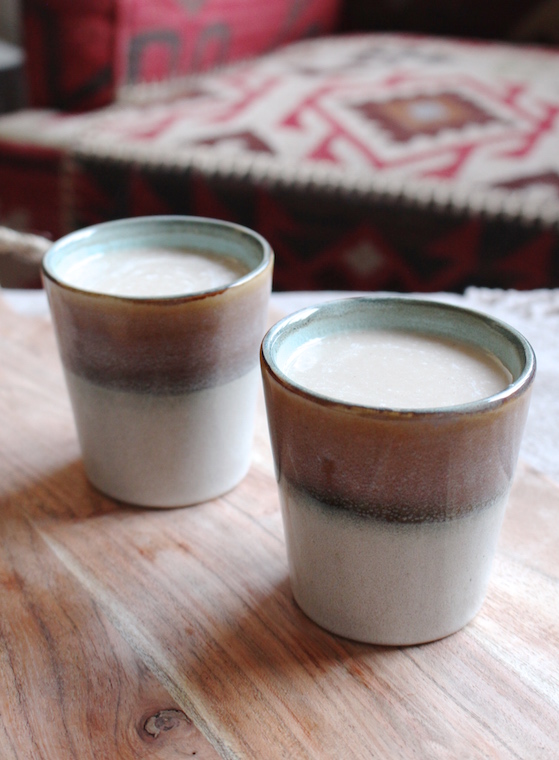 Recipe Name
Author Name
Published On
Average Rating





Based on 2 Review(s)