Are you a tea or a coffee kinda person? Or both? For some reason I never warmed up to coffee but instead I really love drinking tea. At least twice a day and preferably in over-sized mugs.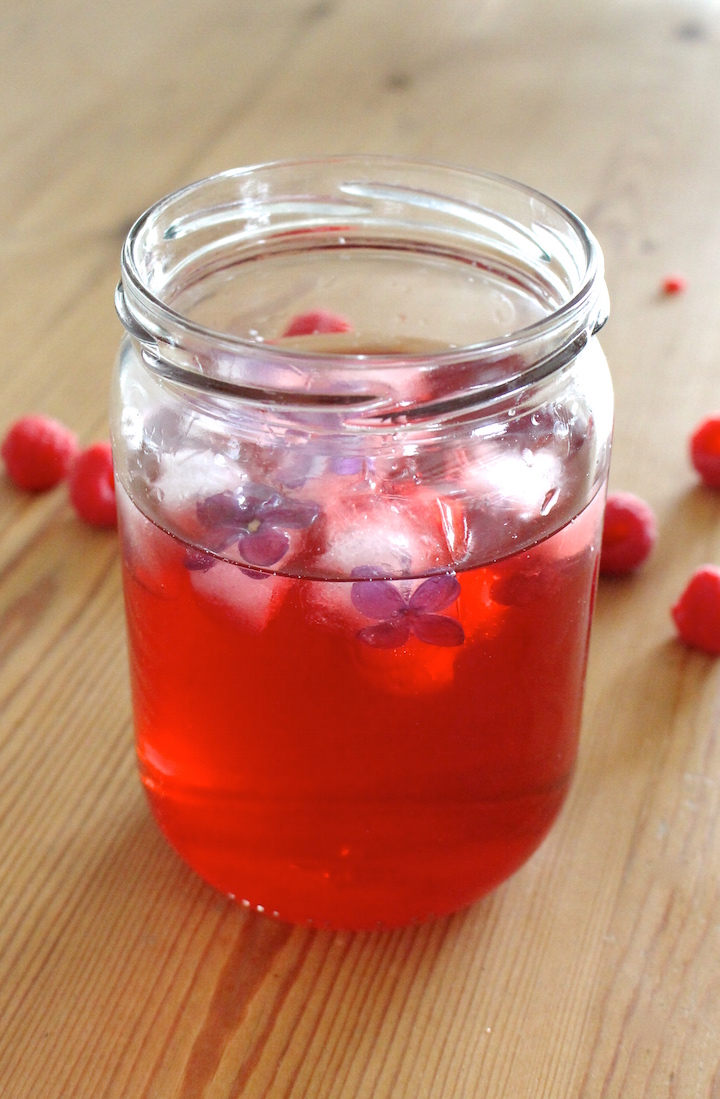 Now summer is just around the corner and we've already had some pretty warm days. On those days I don't feel much like drinking hot tea, but I don't like missing out on it either. So I figured, now is the time to get creative and mix some awesome chilled tea lattes!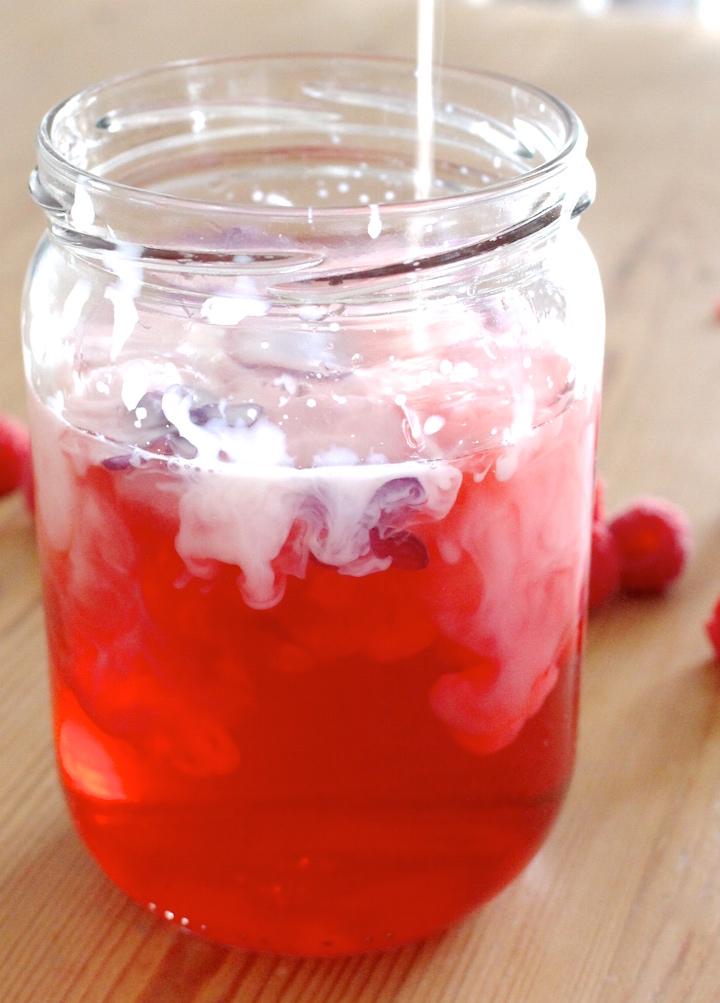 The first flavor idea that popped into my head was this raspberry and rose tea latte. And it turned out just as I imagined it. Fruity-sweet with a hint of rose and so delicious. I already have a few other flavor ideas and will surely share more tea lattes soon. This could very well become my new favorite summer drink! Oh yeah 🙂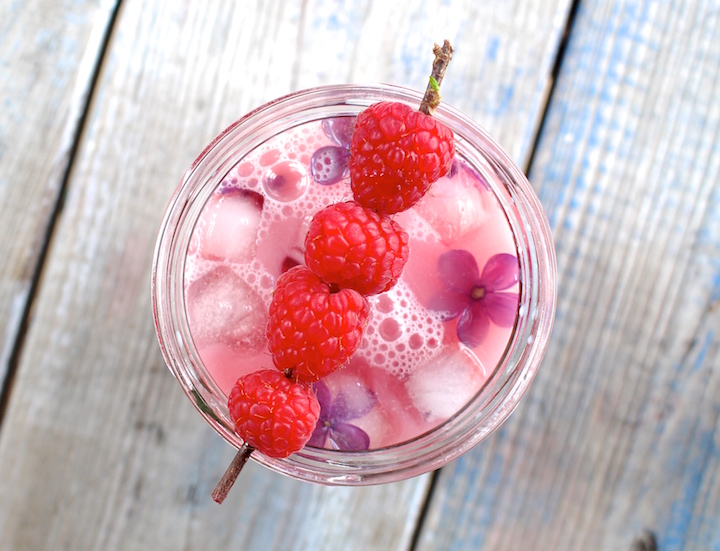 We have a beautiful lilac blooming in the yard, so I collected some of the flowers and added them to my ice cubes. It adds a pretty touch to the drink, in case you wanna get a bit fancyshmancy.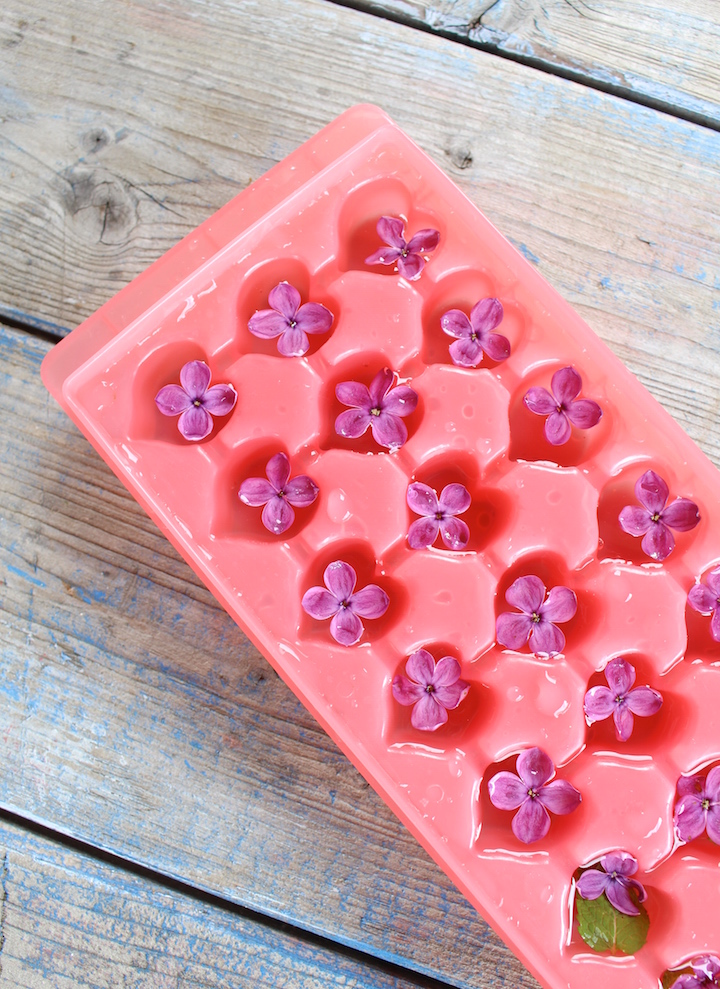 As to the lose tea, you can use any brand of your choice. Most tea shops have raspberry tea, but you could also make this with a strawberry tea or another berry blend. I suggest using one that has a strong aroma, so that the milk doesn't overpower the tea.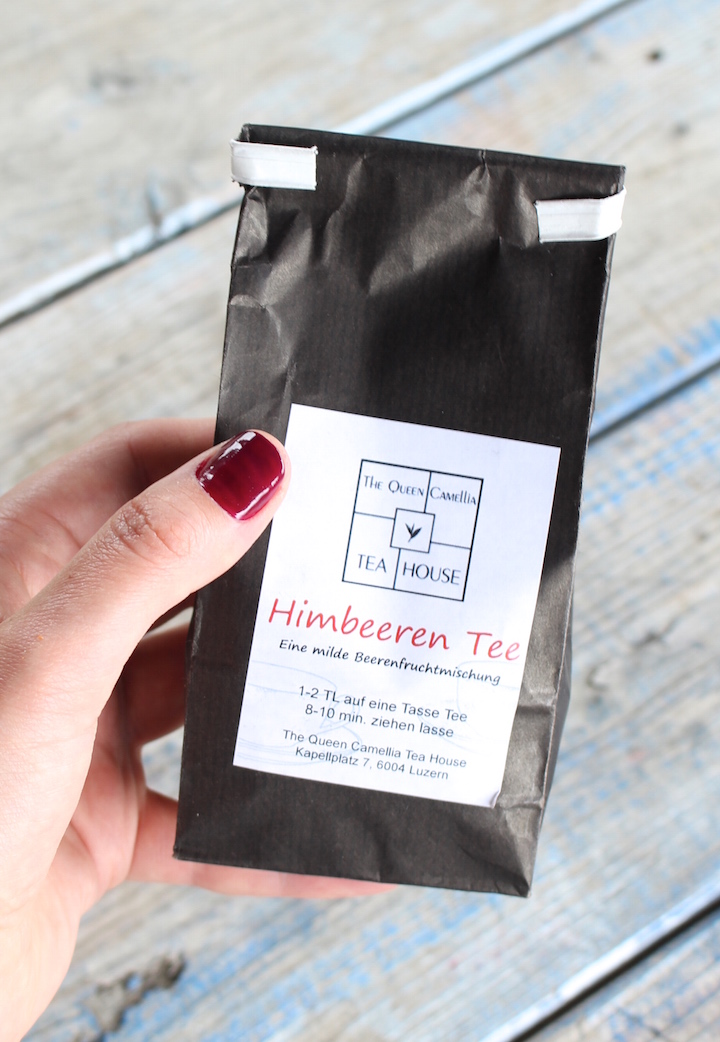 Raspberry Rose Tea Latte
500 ml hot Water
2 heaping teaspoons lose raspberry tea
100 ml cold, unsweetened plant milk (I used rice-almond milk)
3-4 tbsp rose water
1-2 tbsp sweetener of your choice (agave nectar or maple syrup work great!)
few ice cubes
raspberries for decoration (optional)
Heat up the water and brew the tea as it suggests on the package. Let it cool down completely. Once it's at room temperature, set it in the fridge to cool even more. You could chill it in the fridge right away but that uses up more energy.
Once the tea is chilled, add the rest of the ingredients and stir well. I would suggest to add the rose water slowly until it's to your taste. The milk might get a bit flaky in combination with fruit tea, but don't worry. Whenever you stir, it's all boeno! I hope you like it! 🙂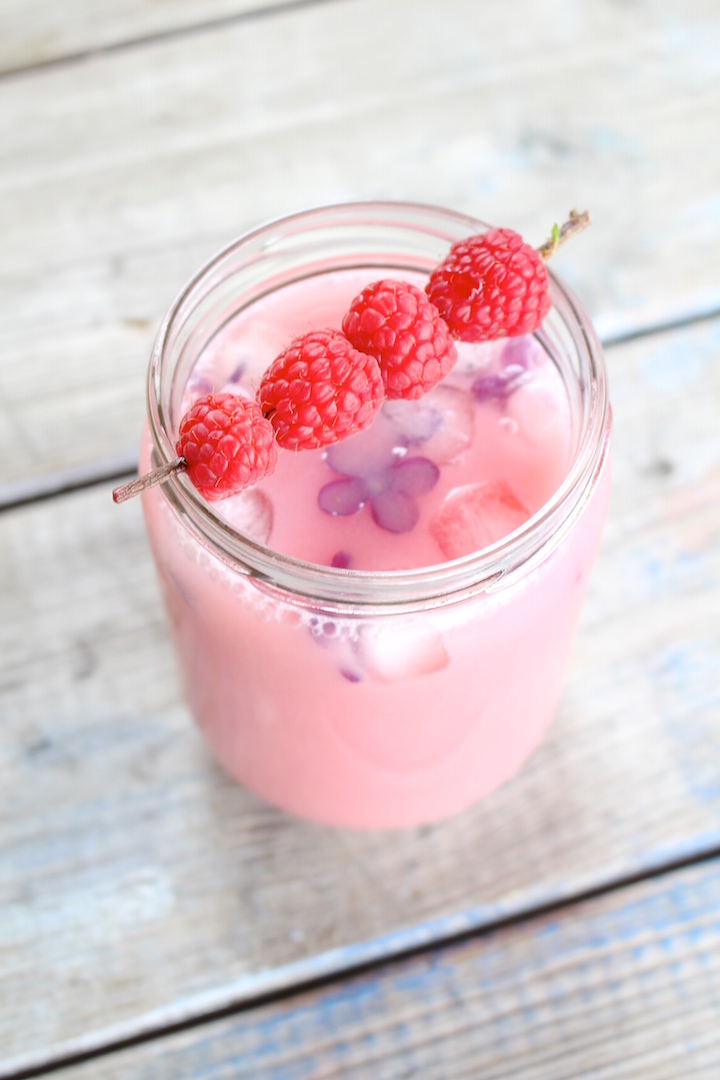 MerkenMerken
MerkenMerken