Buying plastic-free products is not always easy but surely possible. Where it sometimes gets tricky though, is finding products that are also fair and organic. So today I want to introduce a small label that puts a check into all of those boxes.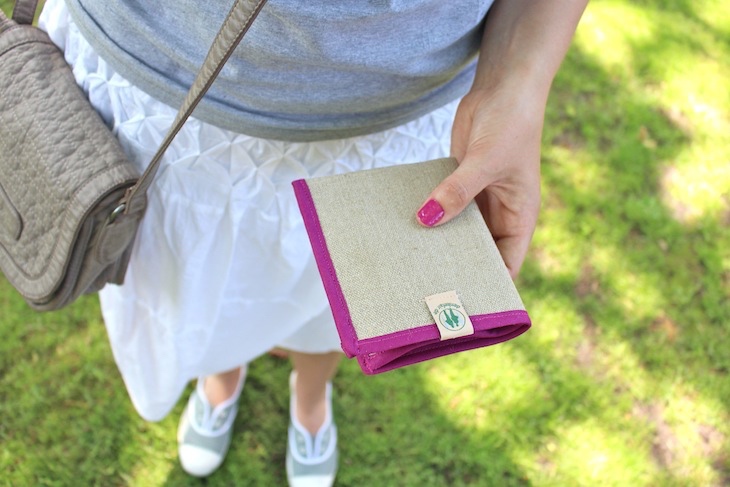 I have been following this wonderful girl named Alice on Instagram for a while now. She is the person behind 'denkefair' (translated it means ThinkFair), a german label that sells handbags, wallets and accessories. Though it might be more correct to say that Alice is denkefair. All of the products are designed and handmade by herself. That alone is something I truly admire and on top she uses eco-friendly, plant-based materials. Win-win and win! 🙂 I wonder how she does it. Running a one-woman business like that is surely intense. But looking at the photos and videos she posts, it's clear that her passion for this planet must be a great motivator.
With my 10 year-old shabby (not so chic anymore) wallet in mind, I have had an eye on Alices designs for a while already. And voila, as you can see in the pics I am now a proud owner of a new pretty wallet from denkefair! Isn't it lovely in pink? This design comes in many fun colors and is made of robust organic linen. There is enough room for cards and even the coin slit is roomy enough for lots of small change. You can find more details and other designs on the denkefair webpage. And to get an insight of Alice's work, check out her Instagram  and Facebook accounts.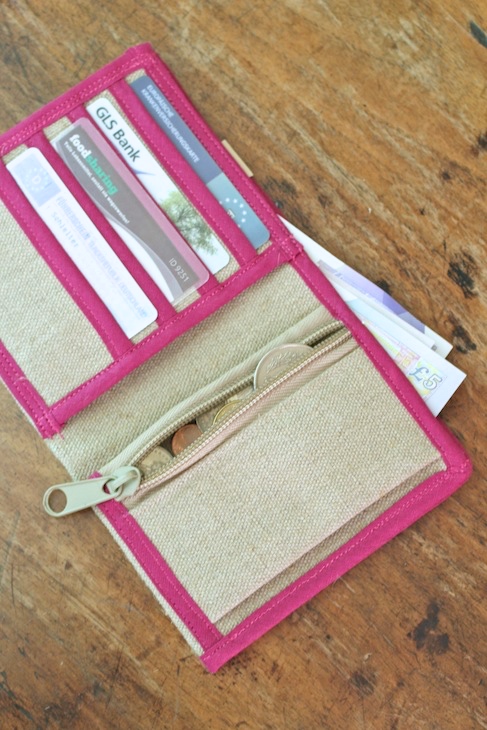 Alice was so kind to send me an extra wallet, which means it's time for a GIVEAWAY! 🙂
To make your next shopping trip a green experience through and through, you can win this lovely green wallet from denkefair and a set of my reusable food bags.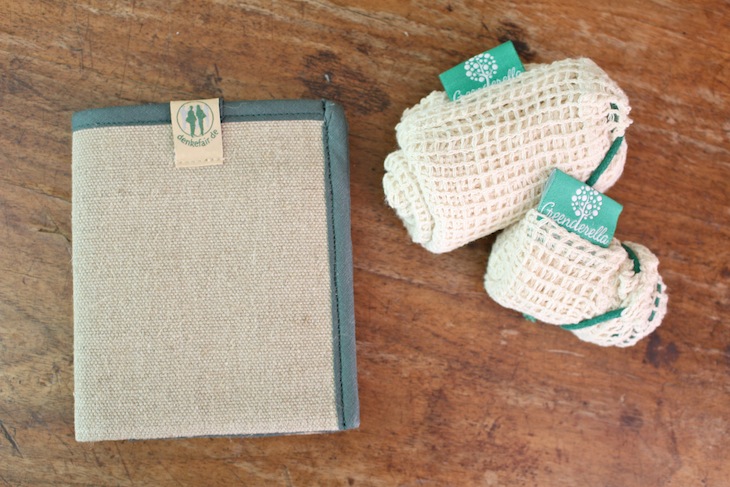 To participate, simply leave a comment and, if you like, let me know which eco-friendly purchase you plan to make next? You can leave the comment here, on Facebook or on Instagram.
If you also share this giveaway with your folks (on Facebook or Instagram) you get an additional vote, because that would be super kind of you. 🙂 Just make sure to tag me (Greenderella) and Alice (denkefair).
You can participate (worldwide) until Sunday the 12th of June.
Good luck! 🙂
---
Update: Drumroll please! The wallet and reusable food bags will go to Margaryta Fedonyuk. Congratulation and happy plastic-free shopping! 🙂
MerkenMerken
Summary
Reviewer
Review Date
Reviewed Item
Plastic free wallet from Denkefair
Author Rating