Have you ever felt like you need to go on a trip just to clear your mind for a moment? It's one of those feelings we might get from time to time but don't actually follow through because of various reasons. At least I can say for myself that I usually plan trips quite a while ahead and think everything through before I decide. The other day though, I was quite spontaneous and booked a two-day-trip to London, just because I really felt like it. And let me tell you, that was a pretty darn good decision.
London is one of those cities that is buzzing with life, colors and creativity. I love the architecture, the mix of people, the cafes, the parks, the fashion, the art… it has a special atmosphere that leaves me in awe every time I visit. It also has a growing eco scene and you can find great vegetarian and vegan places everywhere, which makes it even more fun (at least for a foodie like me ;-)). To me London is the perfect place to fill my head with new inspiration.
Before booking the tickets I told my mom about my spontaneous idea and funnily she jumped right on the train (she is a big London fan as well), so we made a little mother-daughter trip out of it. Lovely!
We arrived in London early in the morning on Tuesday and started off in the area of Covent Garden and Soho, where I also had an awesome breakfast porridge. More of which I will tell and show you in a separate food-related blog post. 😉
Most places in London are great to discover by foot, but some distances are better reached by public transport, especially if you don't have much time and want to see a lot. While I have been using the tube a lot on my last London trips, I thought it would be great to use the bus this time. For once, it is cheaper but you also see so much more of the city! Duh, I don't know why I haven't done this before. 😀 It was so fun to sit in the front row of the double-decker bus and do a little sight-seeing while getting from A to B. 
The second part of the day we spent in Notting Hill. Doesn't that name alone set a tone of coziness? I love love love that part of London. It's so colorful and romantic. Houses painted like cotton candy, shabby antique shops, rose hedges and old street lamps… Notting Hill has that special something.
I by the way love how British people are not shy about using colors to paint their houses and front doors. They use the brightest colors and combine them in ways I would never think of. Such a breath of fresh air!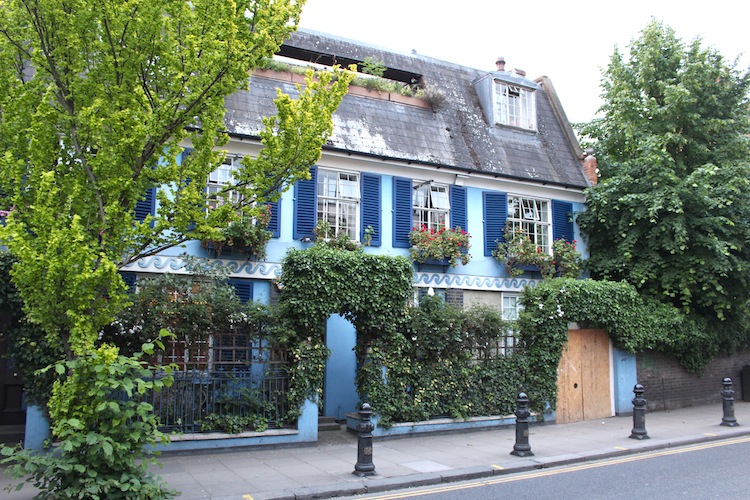 On weekdays the famous Portobello Road Market just opens a few of the stands that are buzzing with life on the weekend, but I actually enjoyed seeing the Portobello Road on a not so busy day as well. That way I was able to take in more of the neighborhood itself.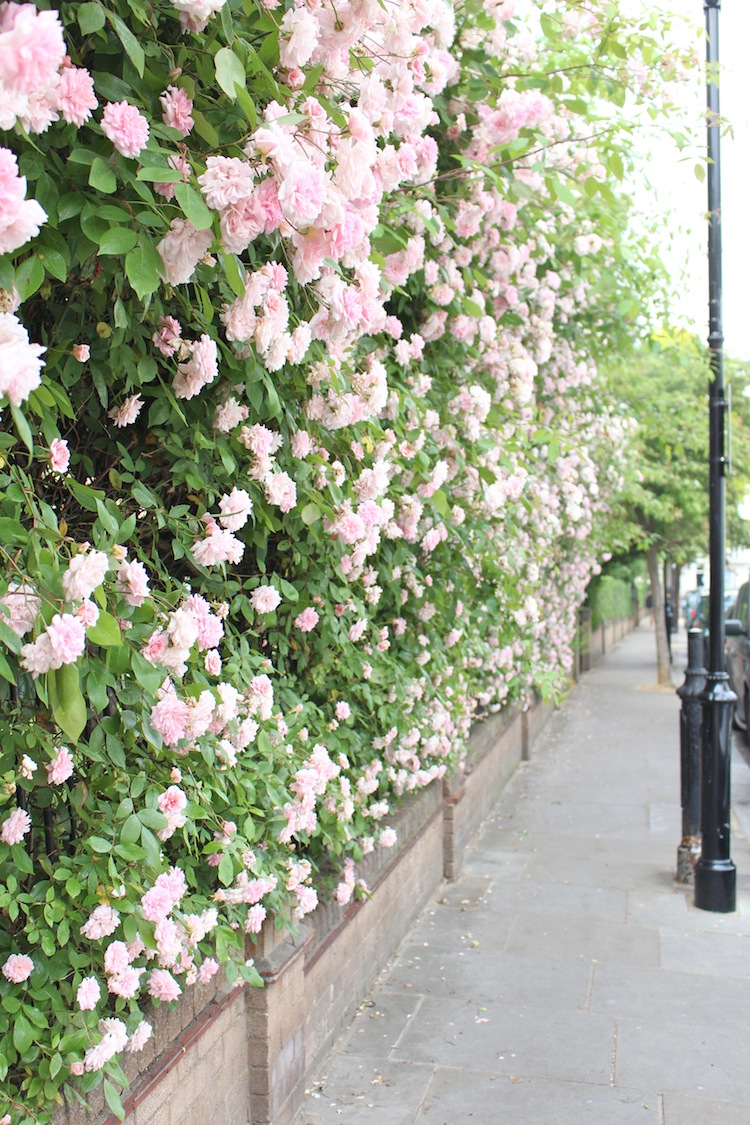 A place I had never noticed before was the movie theatre of Notting Hill, called Electric Cinema. When we passed we asked the guy at the cashier if we could peak inside and were so blown by the beauty of this movie theatre, that we decided to buy tickets for the next showing, just an hour later. Though it was quite expensive with 18 pounds, it was all worth it, just for the experience. I mean, look at it!
You get to sit in a big comfy armchair with a foot rest and blankets. There is a bar with drinks, snacks and cake (!) in the screening room and they even have the most fancy restrooms. After a day of walking around town, this felt like such a treat. It got to be the most beautiful movie theatre in the world.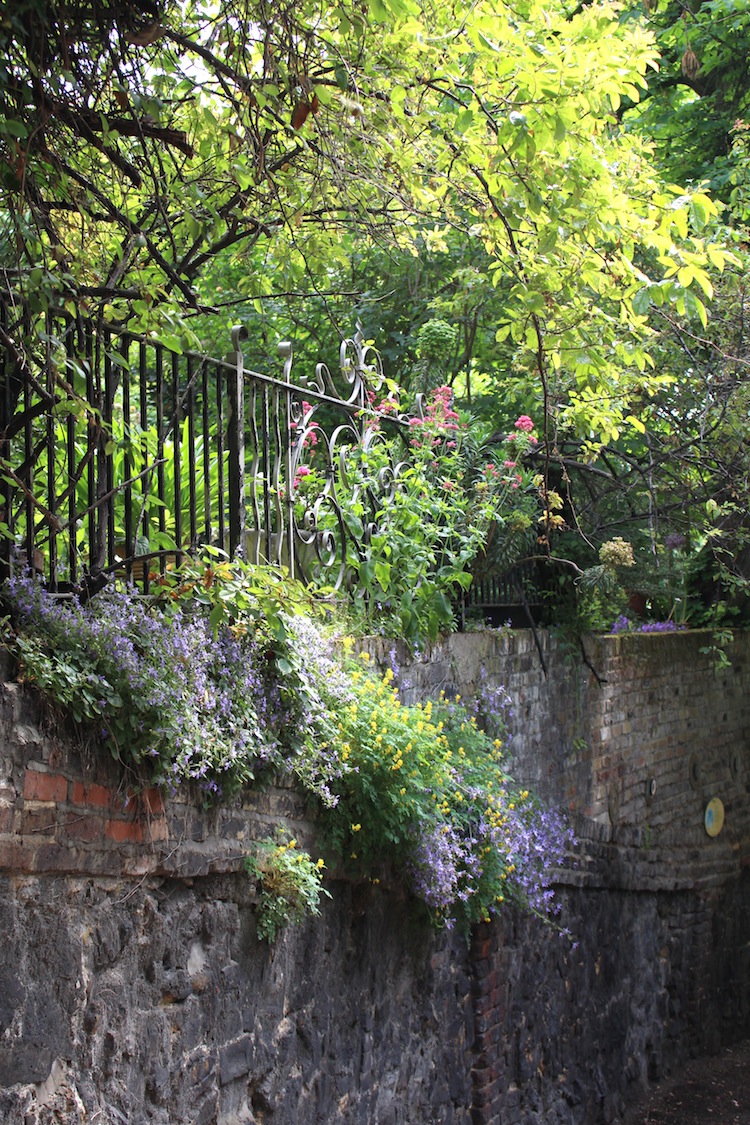 For the night we rented a small room over Air B&B in the same neighborhood, which I can also recommend if you ever look for an inexpensive but well located and nice place.
The next morning we got up early (the 1-hour time difference was very convenient) and started the day with a beautiful bicycle tour through Hyde Park. It's really easy and cheap to rent bikes and the bike stations are basically everywhere.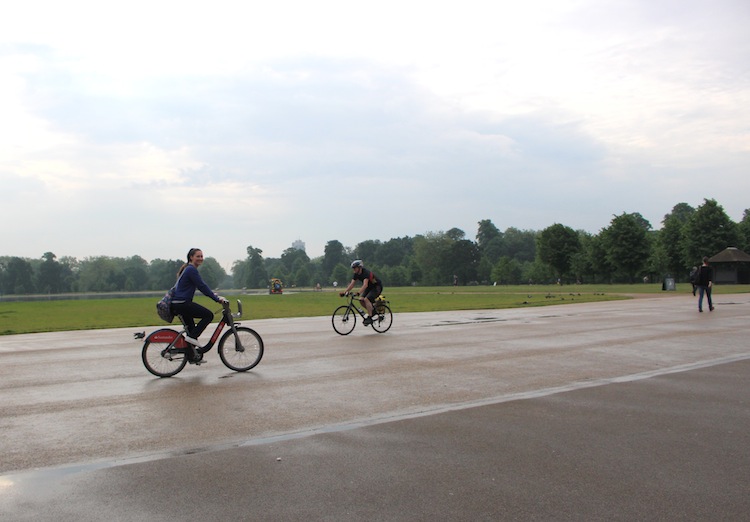 The morning atmosphere in Hyde Park was almost magical. It was still a bit misty from the night, the birds on the lake flapped their wings like they just woke up and apart from suited men on bicycles and Londoners who walked their dogs, it was still pretty quiet and empty at this time of day.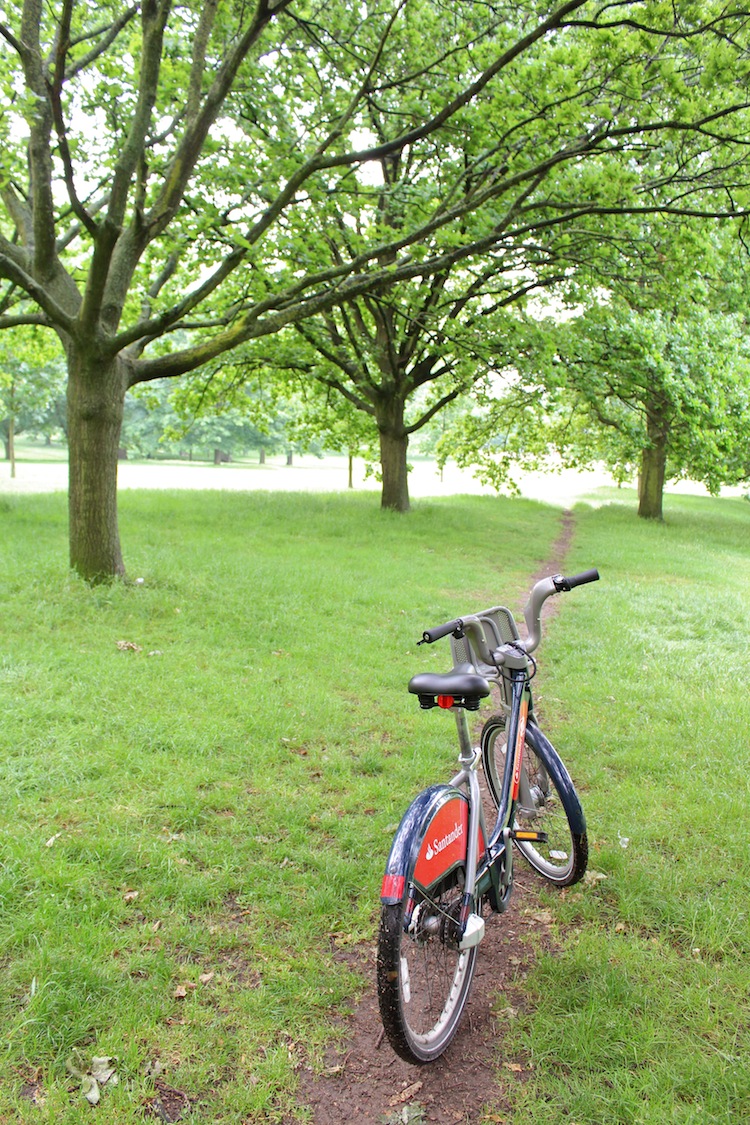 After breakfast we set off for another bus ride, this time to the north-east, where we visited the Camden Passage Flea Market. A cute antique market with lots of old gems. I was fascinated by this little antique shop that was full to the rim with old porcelain. The kind of shop in which you'll feel like an elephant no matter which way you turn!
After a great lunch we had some more time to stroll through central London and around 5pm we had to catch our train at Victoria station. By then our feet hurt and we took in enough impressions to feel happily exhausted. Though two days of London is not enough to see everything, it just the perfect amount of time to recharge the batteries. Happy times!
MerkenMerken
MerkenMerken
MerkenMerken
Summary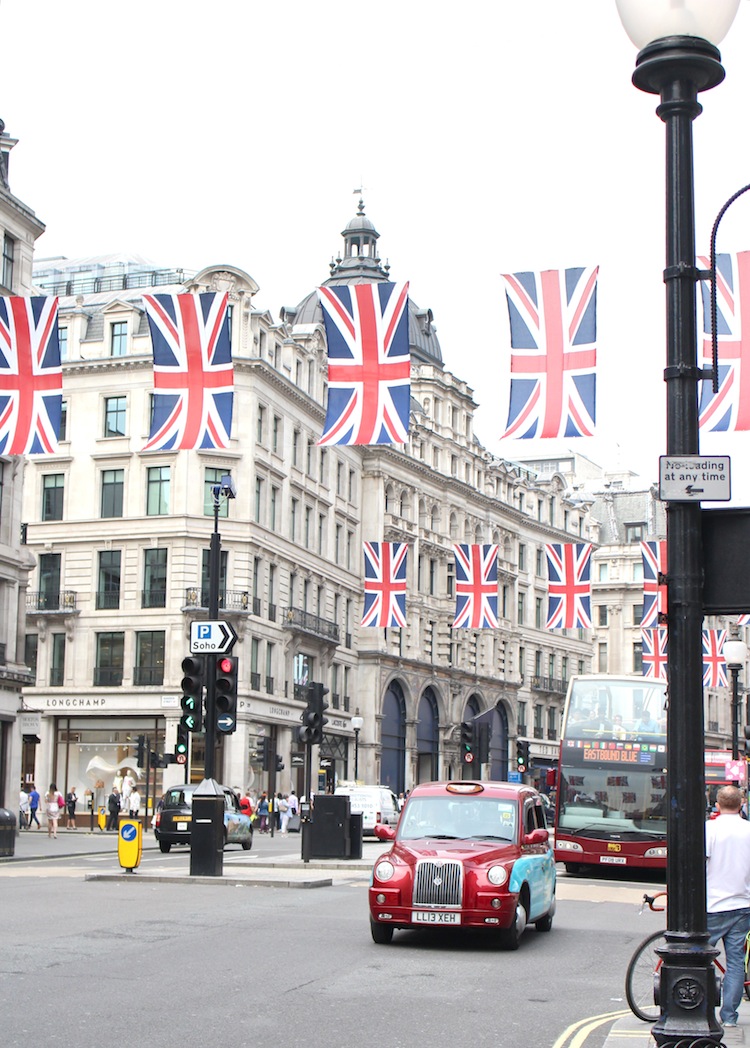 Article Name
Lovely Places To Discover In London
Description
This is a blogpost about all the beautiful places I discovered in London. A bicycle tour through the morning mist of Hyde Park, the most beautiful old movie theatre, Portobello Road, some beautiful flea markets and more...
Author