Tuscany has always been on my list of places I would love to visit. Though I've been to Italy before, I've only really visited cities and not much of the coutryside. This year we got super lucky: my boyfriend's family won a stay at a resort in Tuscany and asked if we'd like to join. What?? Of course we didn't have to think twice about it. Count us in!! 😀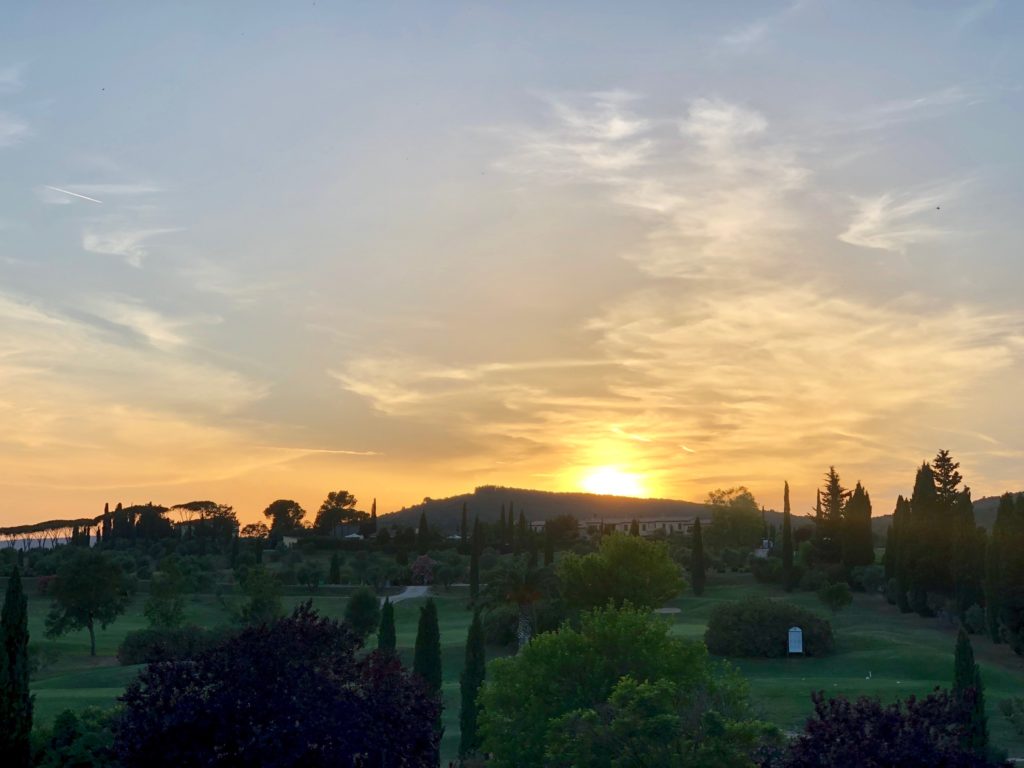 I was more than thrilled and thankful for this amazing opportunity. And boy, did we discover magical places! So unique and special that I want to share them with you today.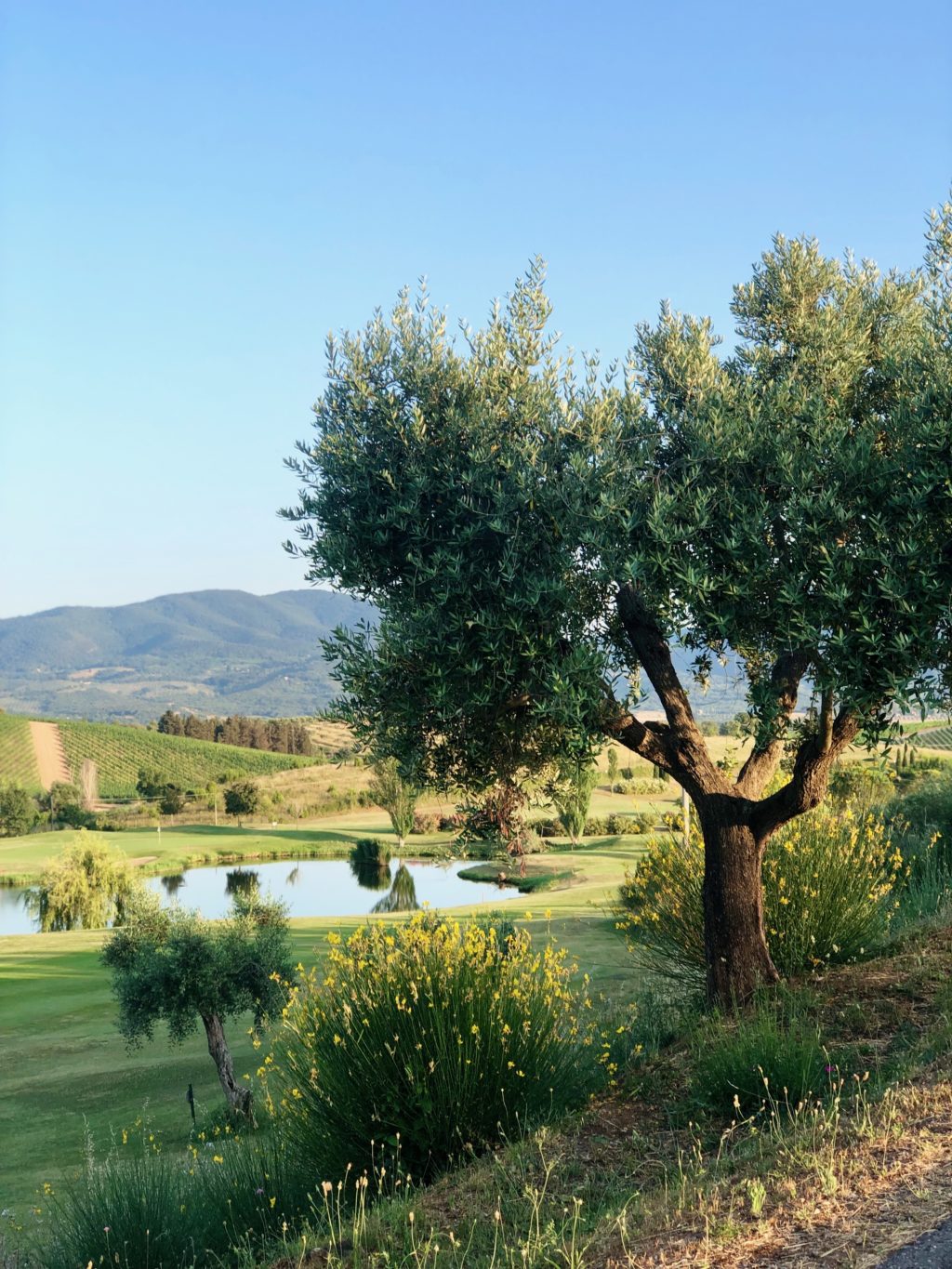 Pinch me!
Tuscany is one of those places that feel a bit unreal. Often times when I travel, I try to keep my expectations low, because some places look nicer in pictures than in reality. With Tuscany it's the other way around. It blew my expectations! Even though I only saw a very small part of Tuscany, I feel like I saw exactly what you'd have in mind when thinking about Tuscany… rolling hills with wine yards, the tuscan evening sun, alleys of cypress trees…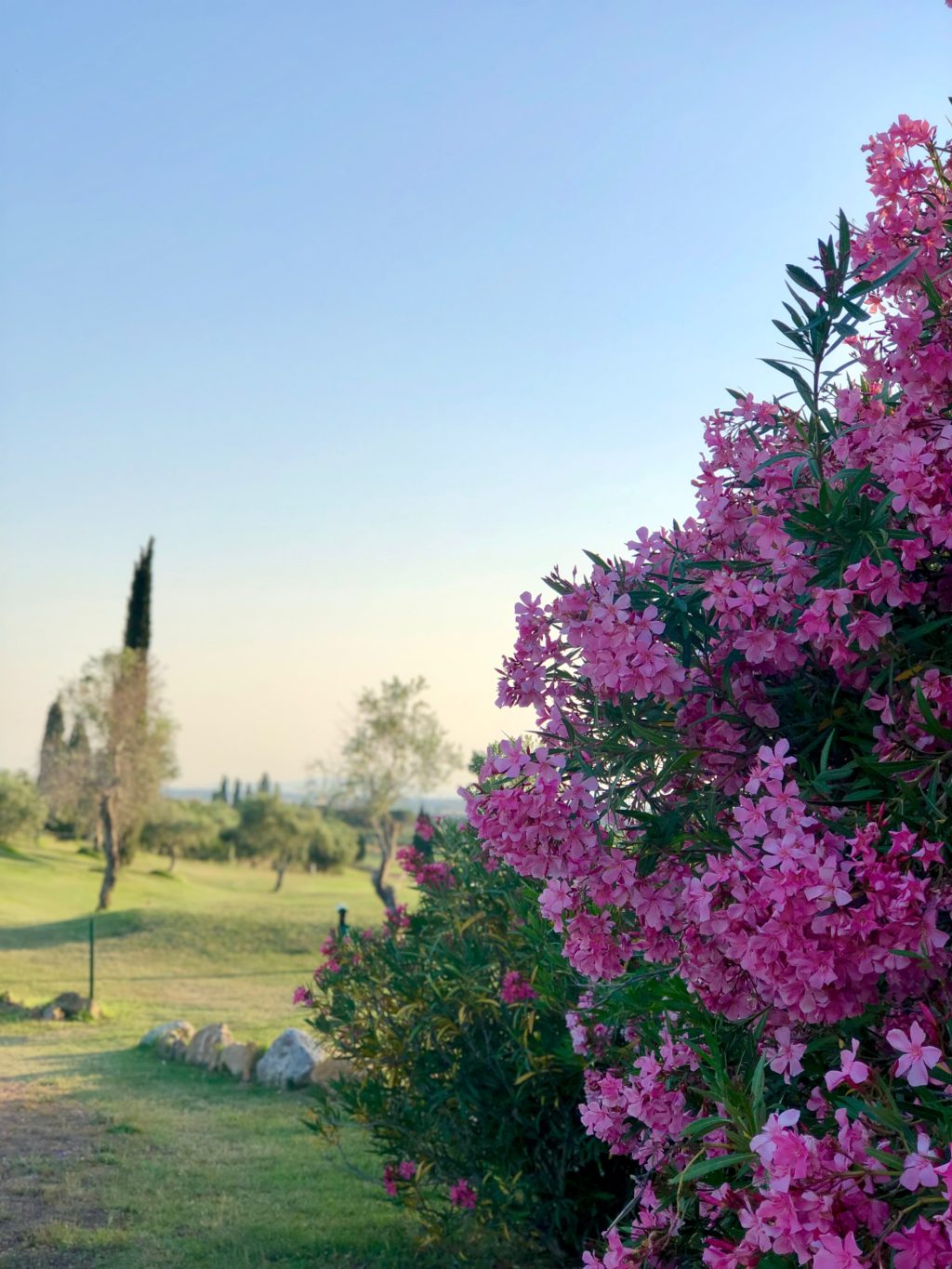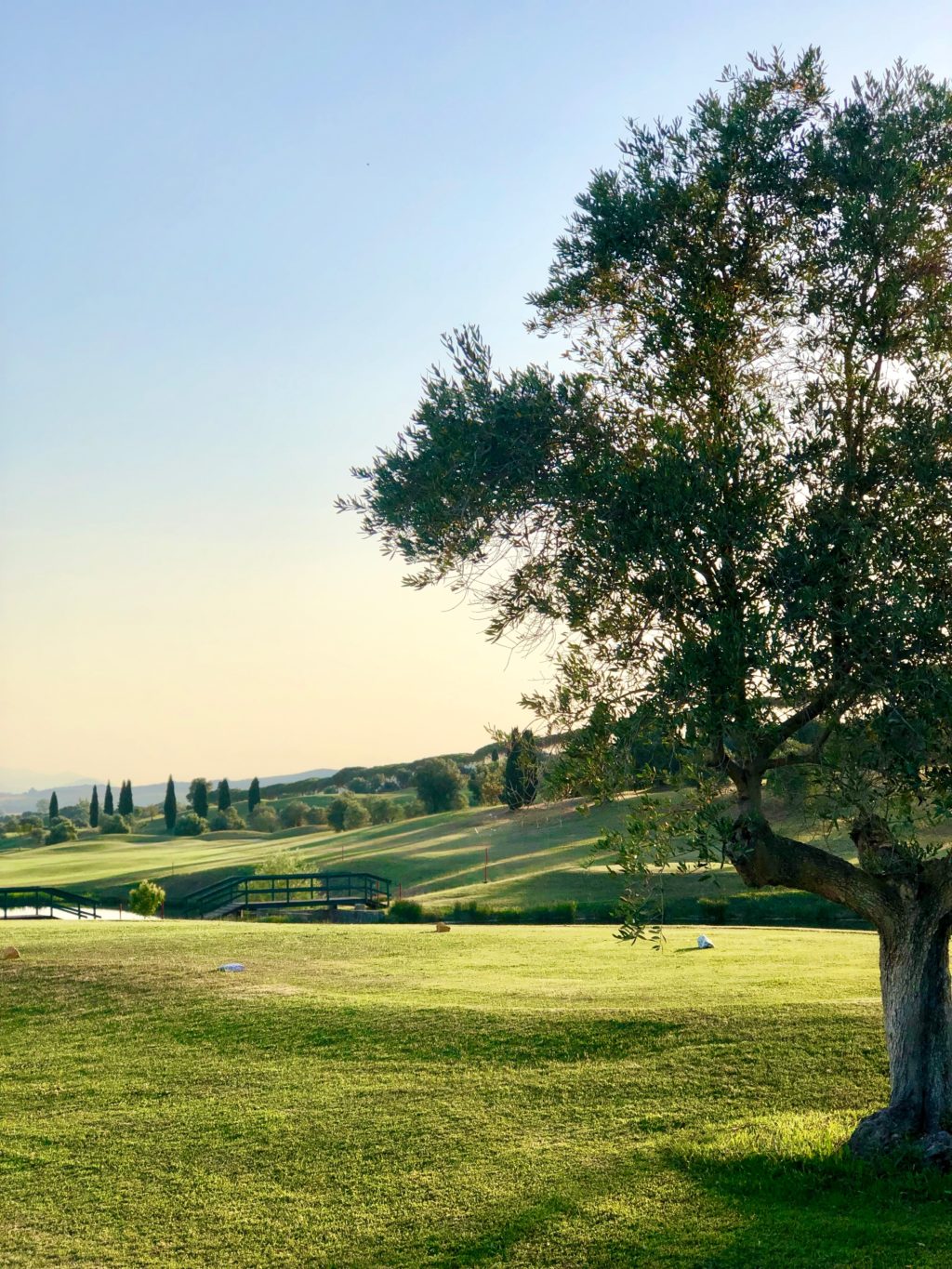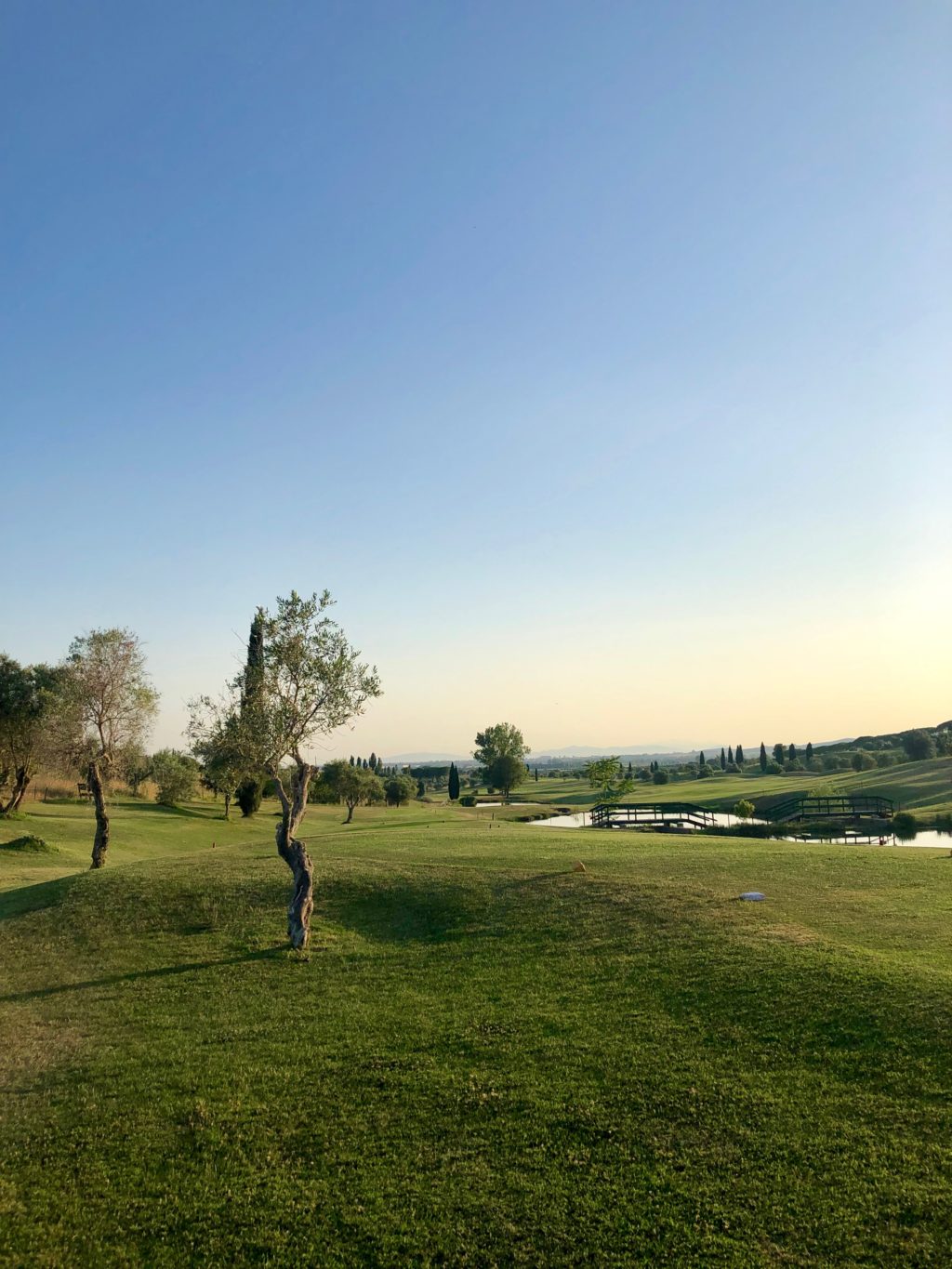 Our hotel and area
The Apartment we stayed in was part of a resort called "Il Pelagone Hotel & Golf Resort". It is located close to the coast, in the region Grosseto. Since it was a Golf Hotel it had a huge property, which was surprisingly quiet and empty during our stay. So I loved taking walks around the beautiful property.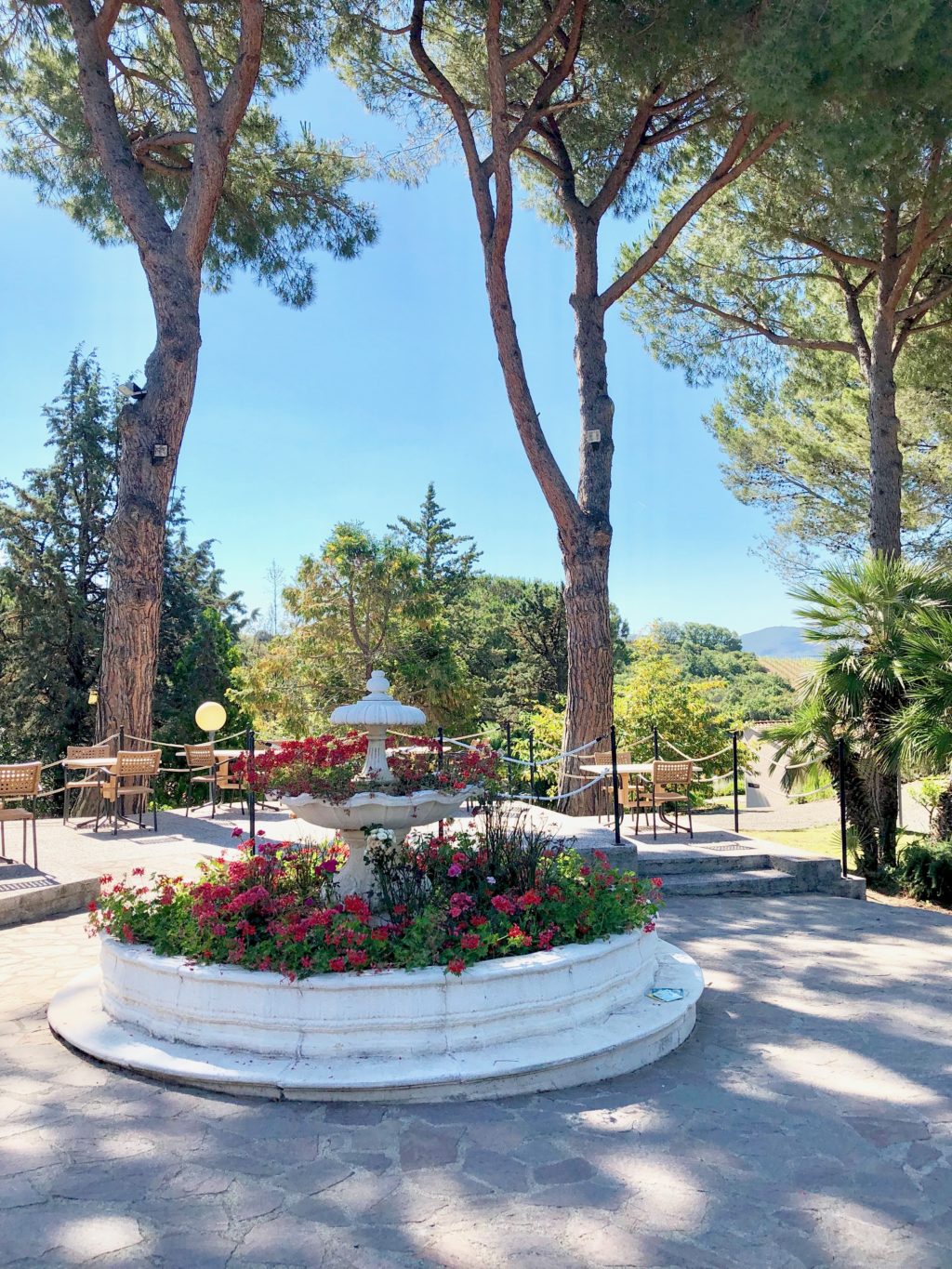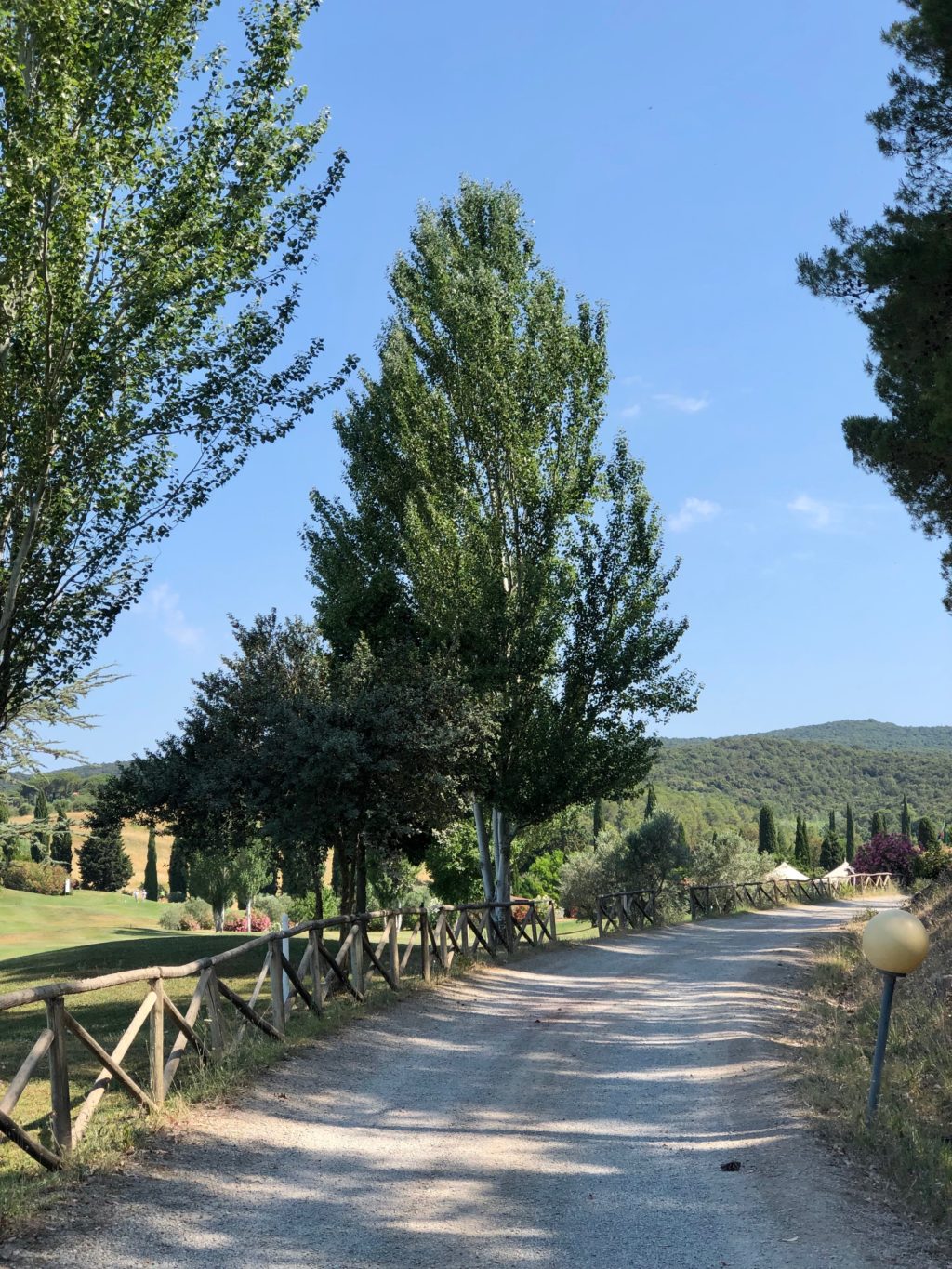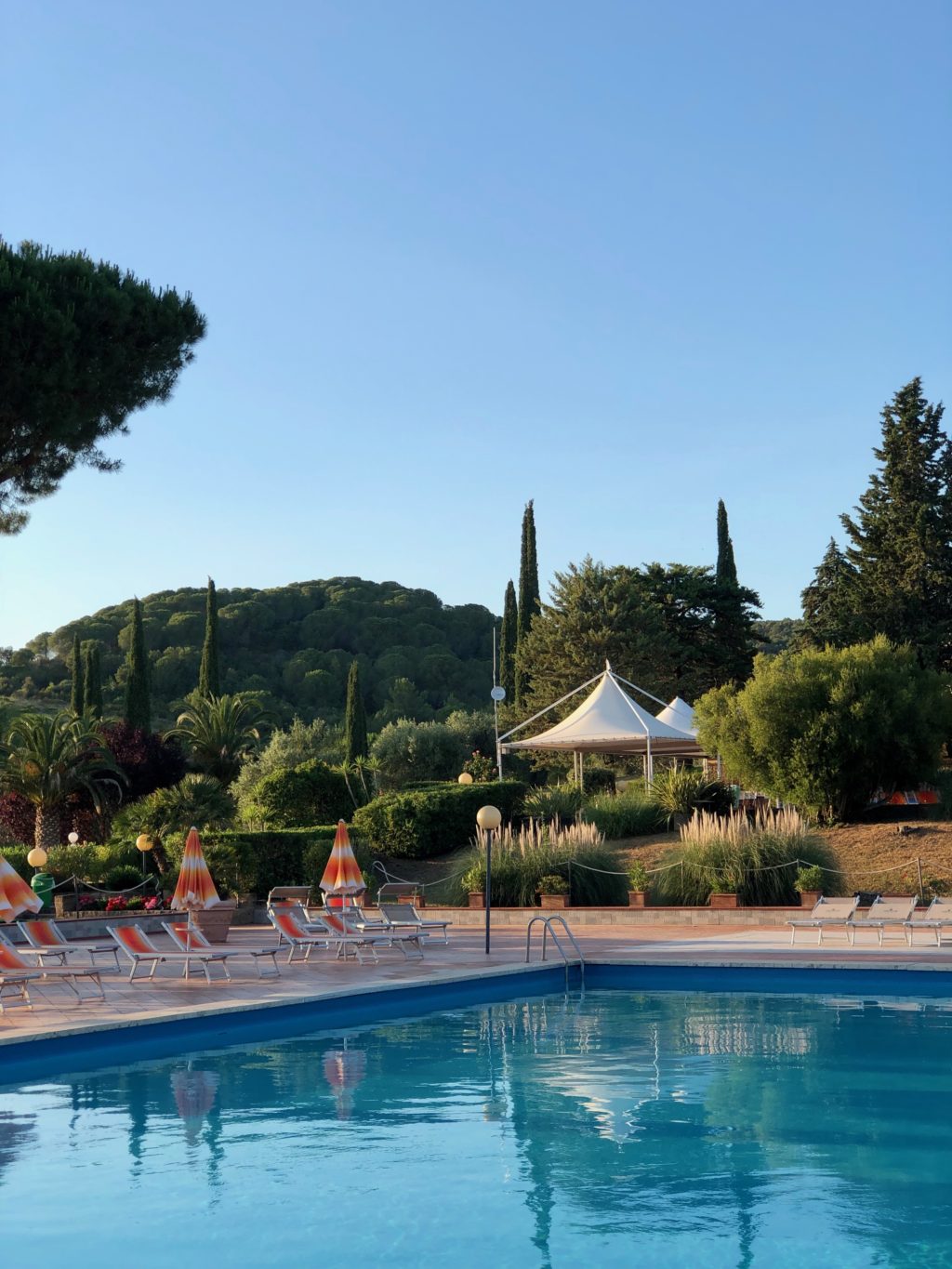 The original plan was to explore more parts of the Tuscany (including Florence and Pisa) but this plan changed quickly after our first day trip that included a car ride of more than two hours. It was so hot (some days up to 40 C°), that a car ride with nine people in a van with almost no air condition felt like torture that no one wanted to repeat. 😀
So we decided to stay in the area for the week, which was totally cool, since there was so much to see nevertheless.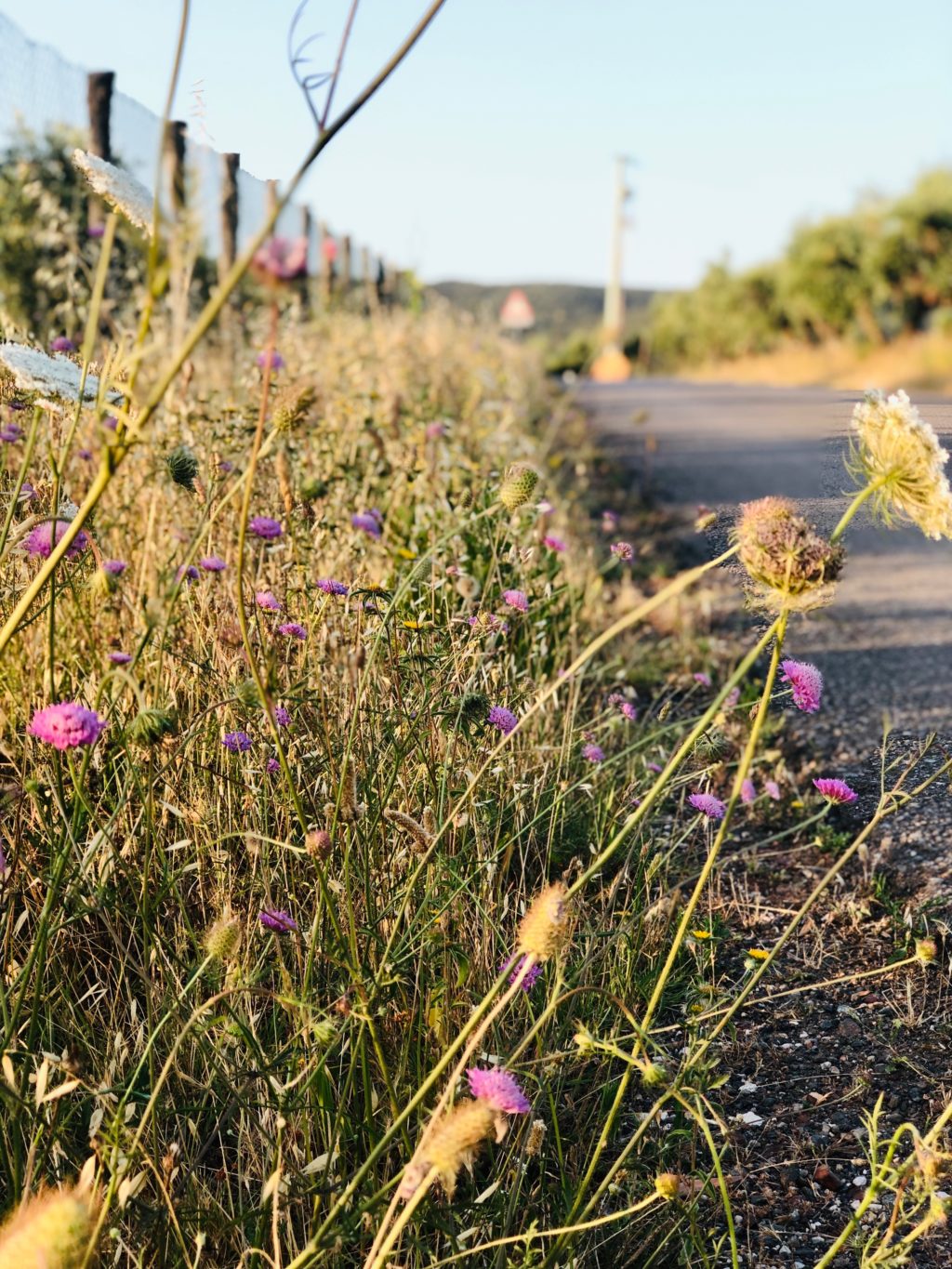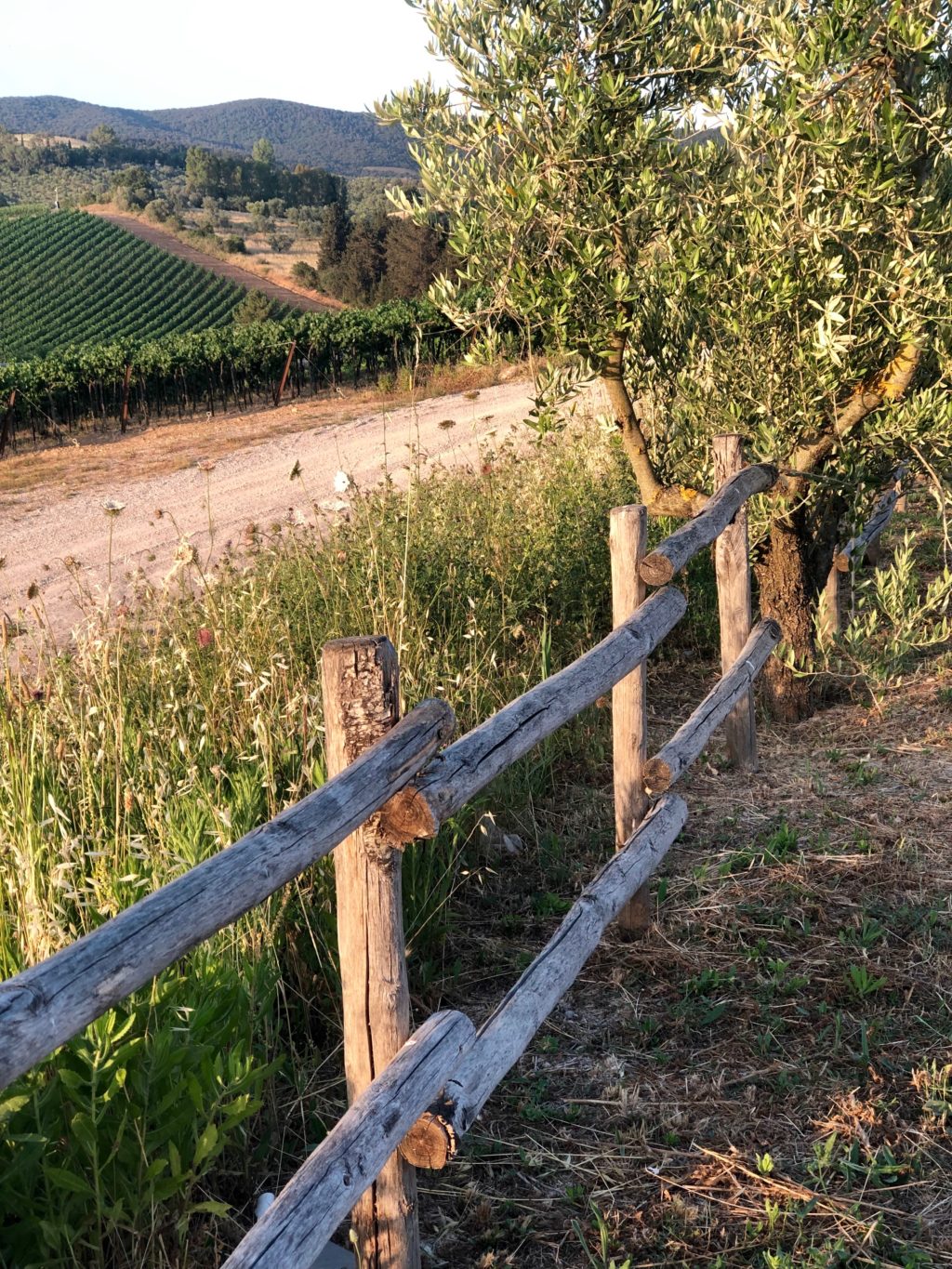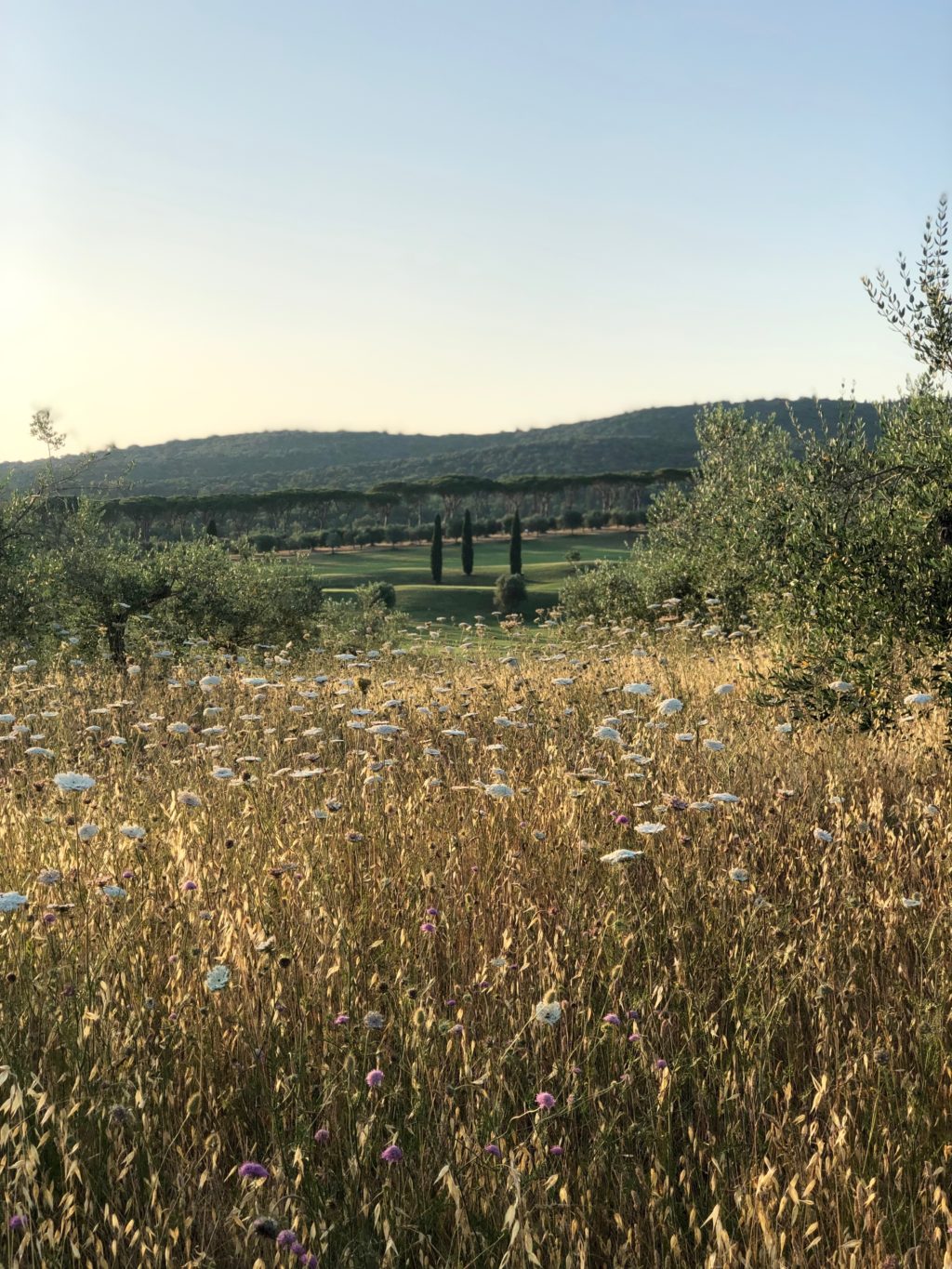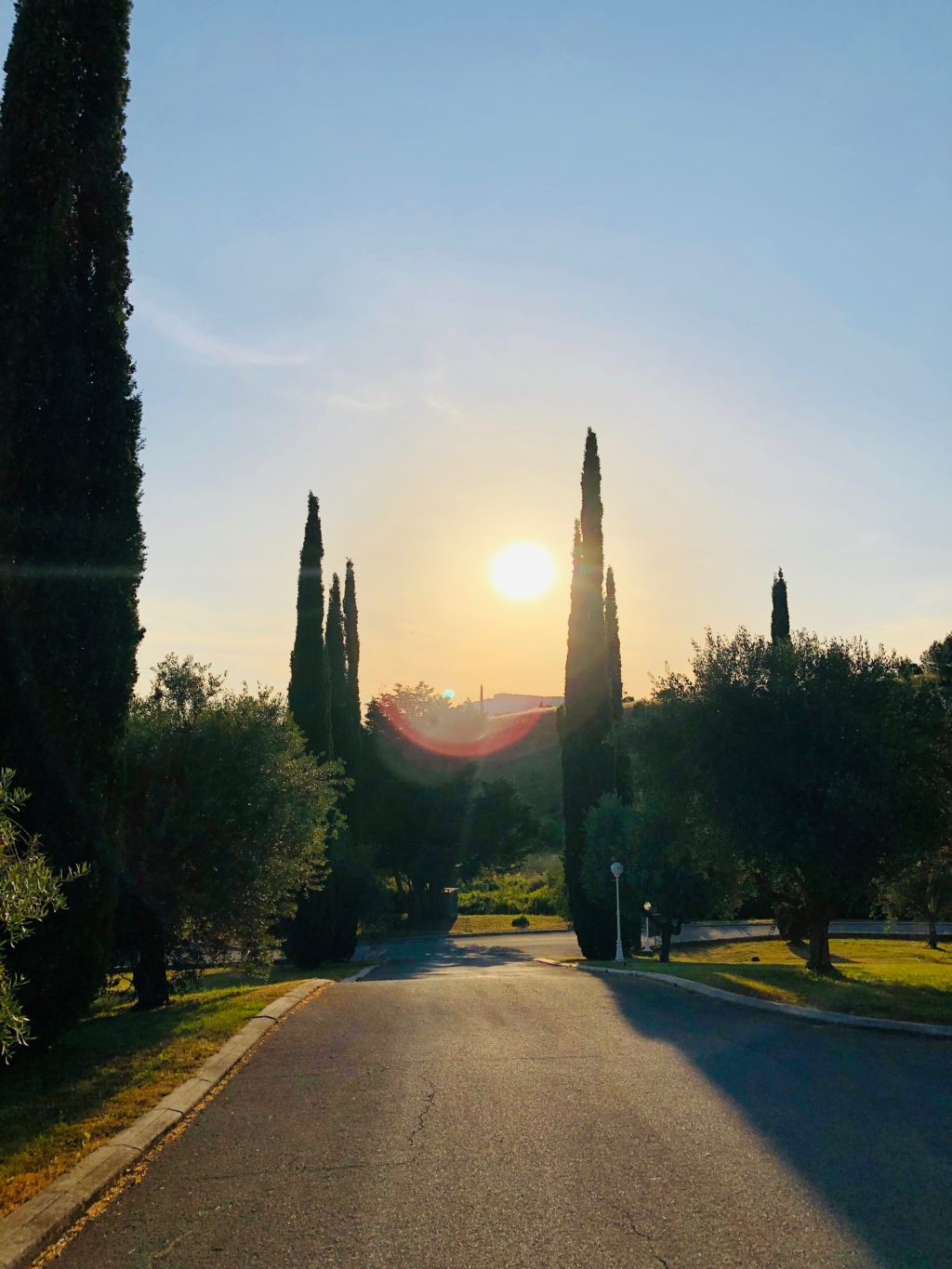 Antinori winery
On the mentioned day trip we visited a winery in the Chianti wine region, close to Florence. I'm not a wine drinker, so I hadn't heard of the winery, but probably some of you might recognize the name Antinori?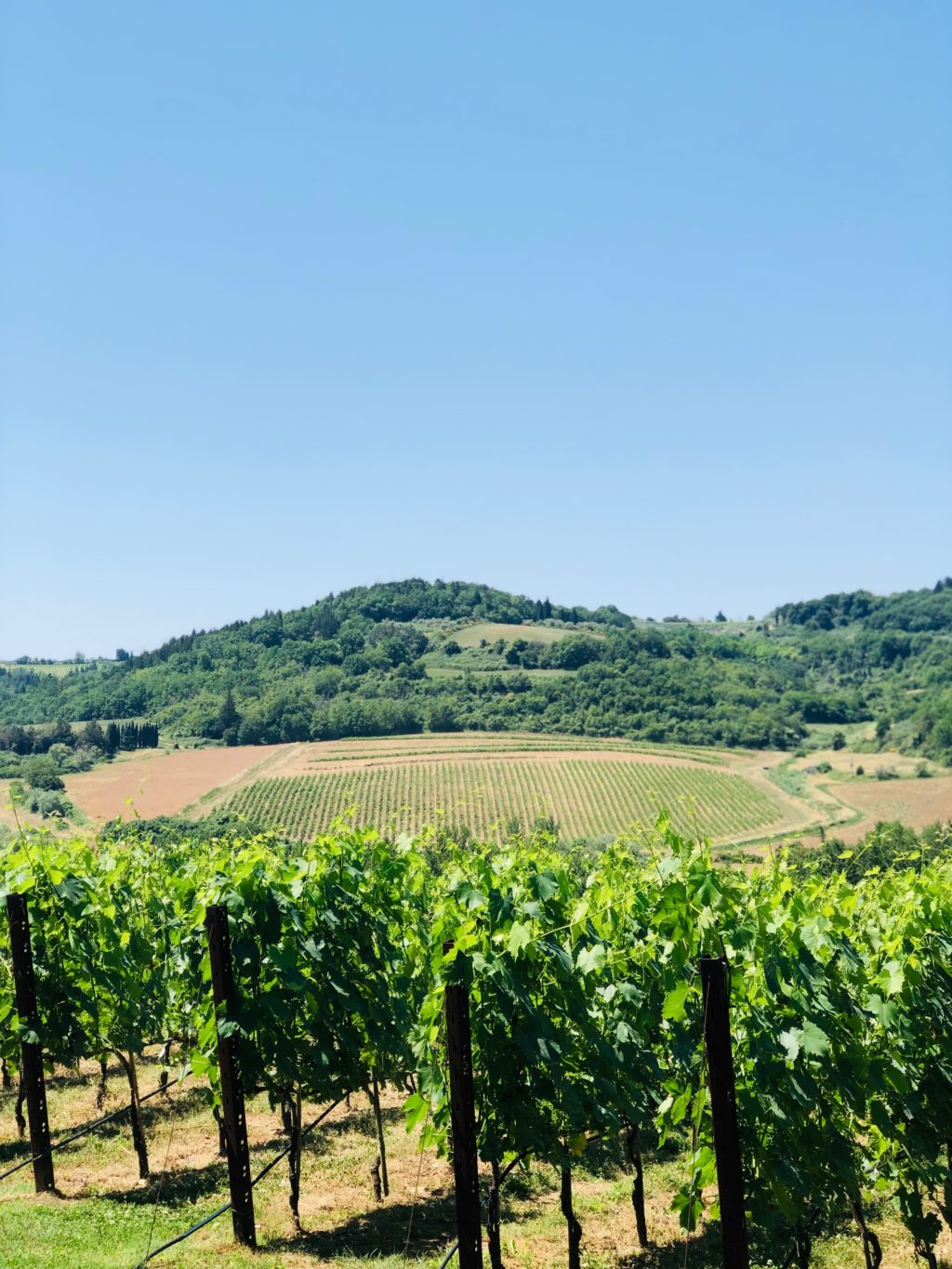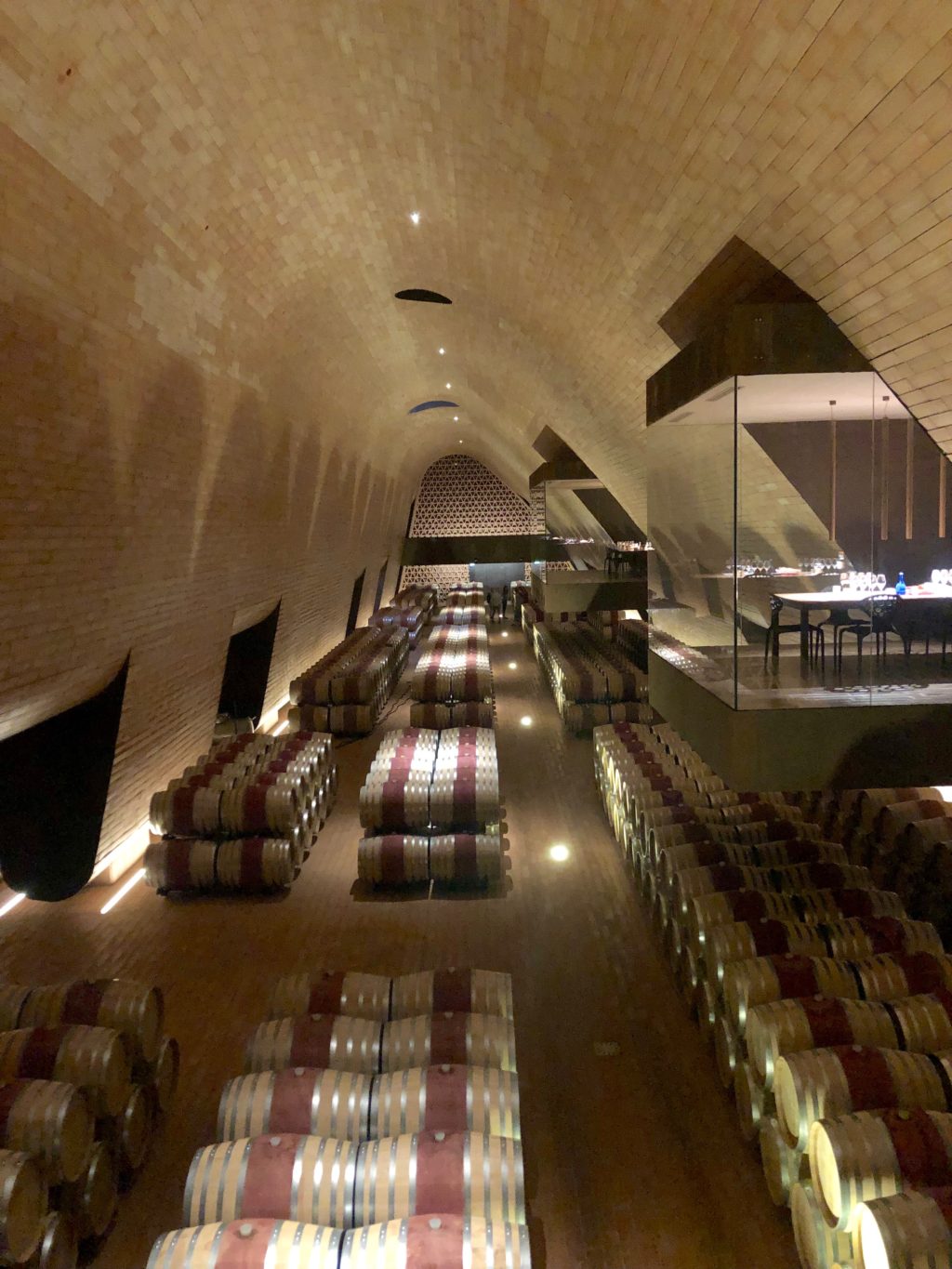 This place was impressive, not only for the wine yards, but also for the architecture and family history. What I loved most though was the cute little restaurant they had outside. It was beautifully decorated and so Italian!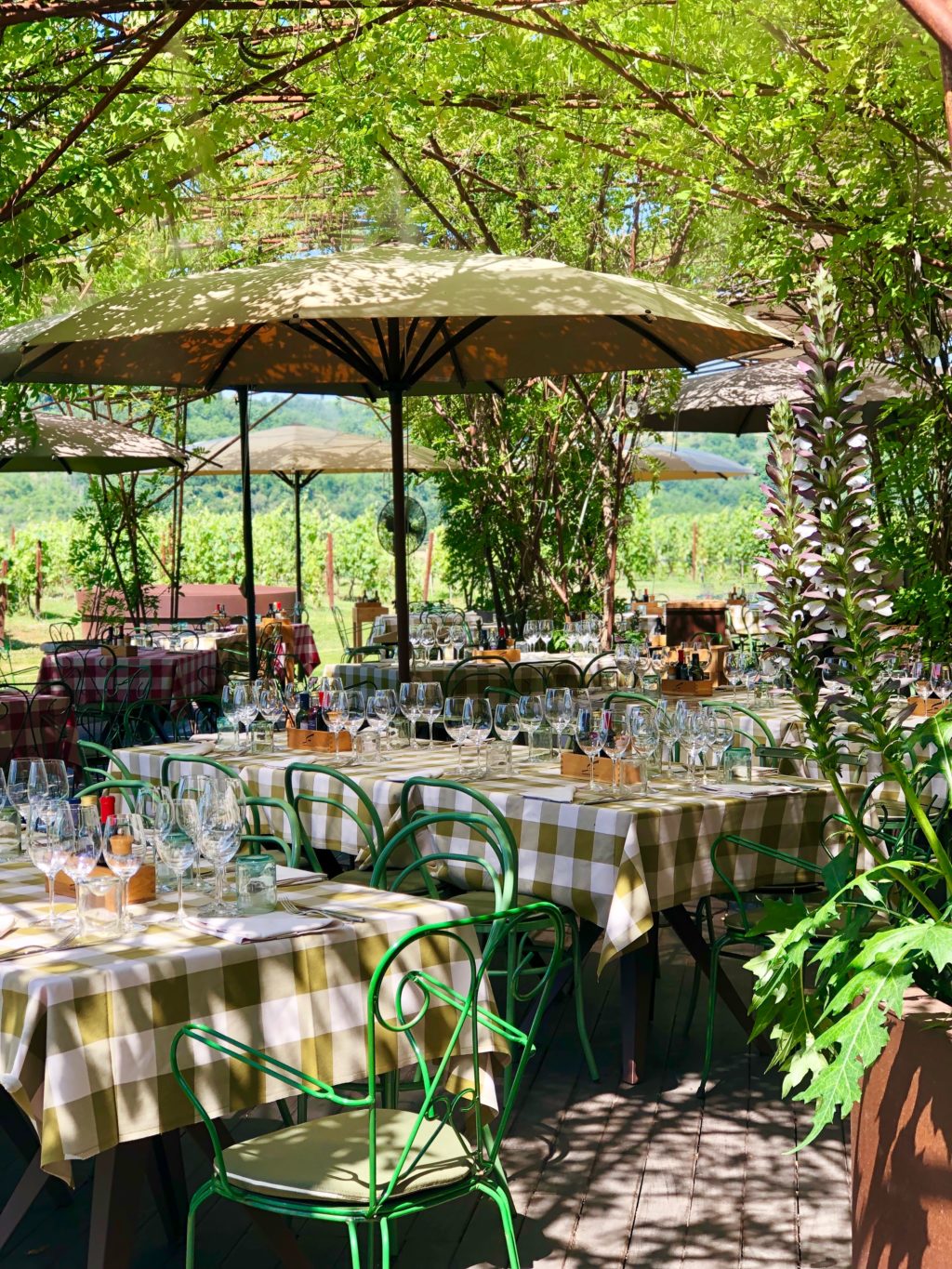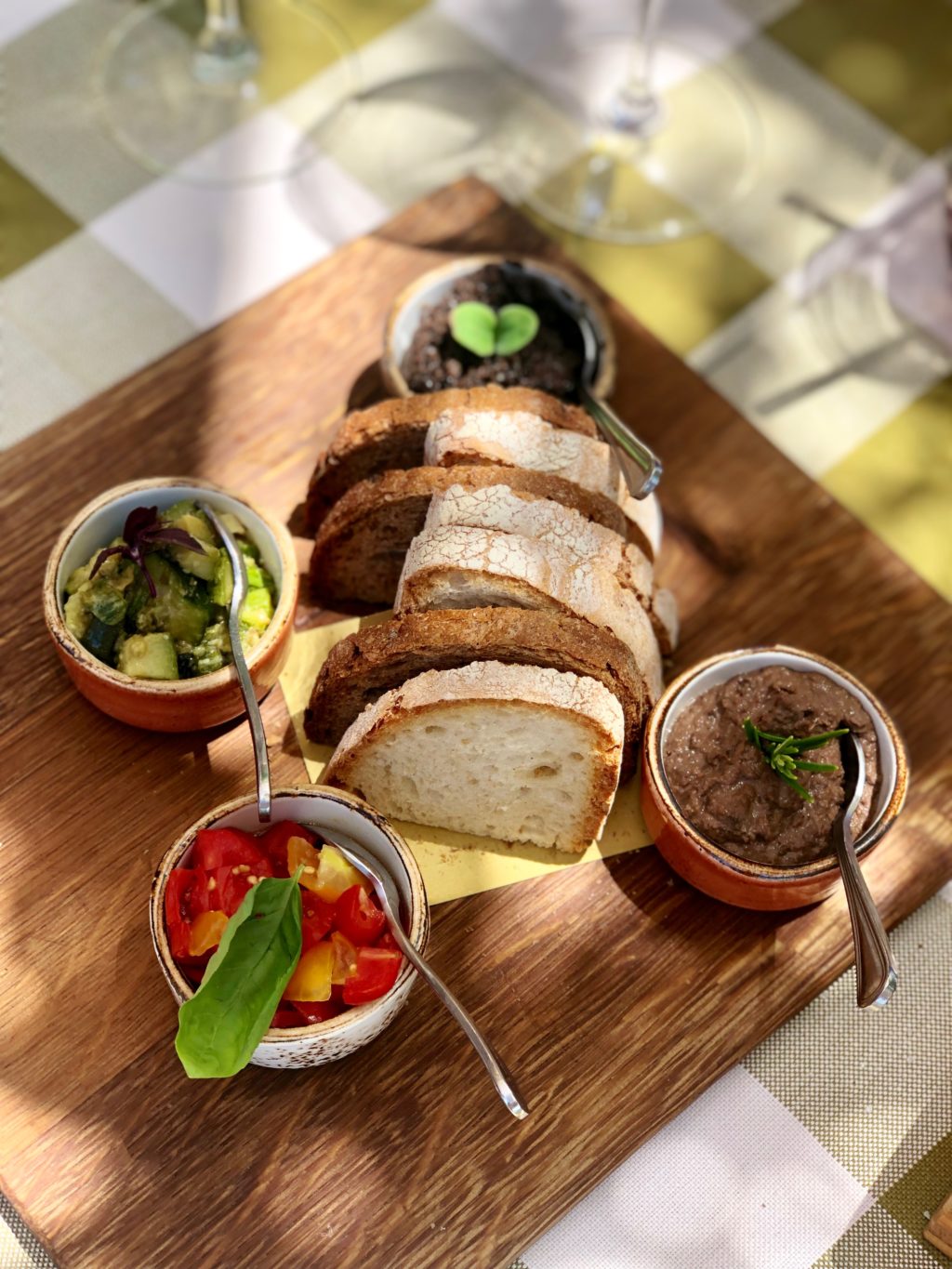 We had a lovely lunch there before we drove back to the hotel, in our "sauna" car. 😀 First thing we did after arriving, was jumping in the pool!
The beach
Something I really loved about the hotel we stayed at, was the fact that it had a private beach, which was only 18min by car. The beach was very clean (also the non-private area) and the water amazing, getting deeper very gradually with a long flat part, which I love.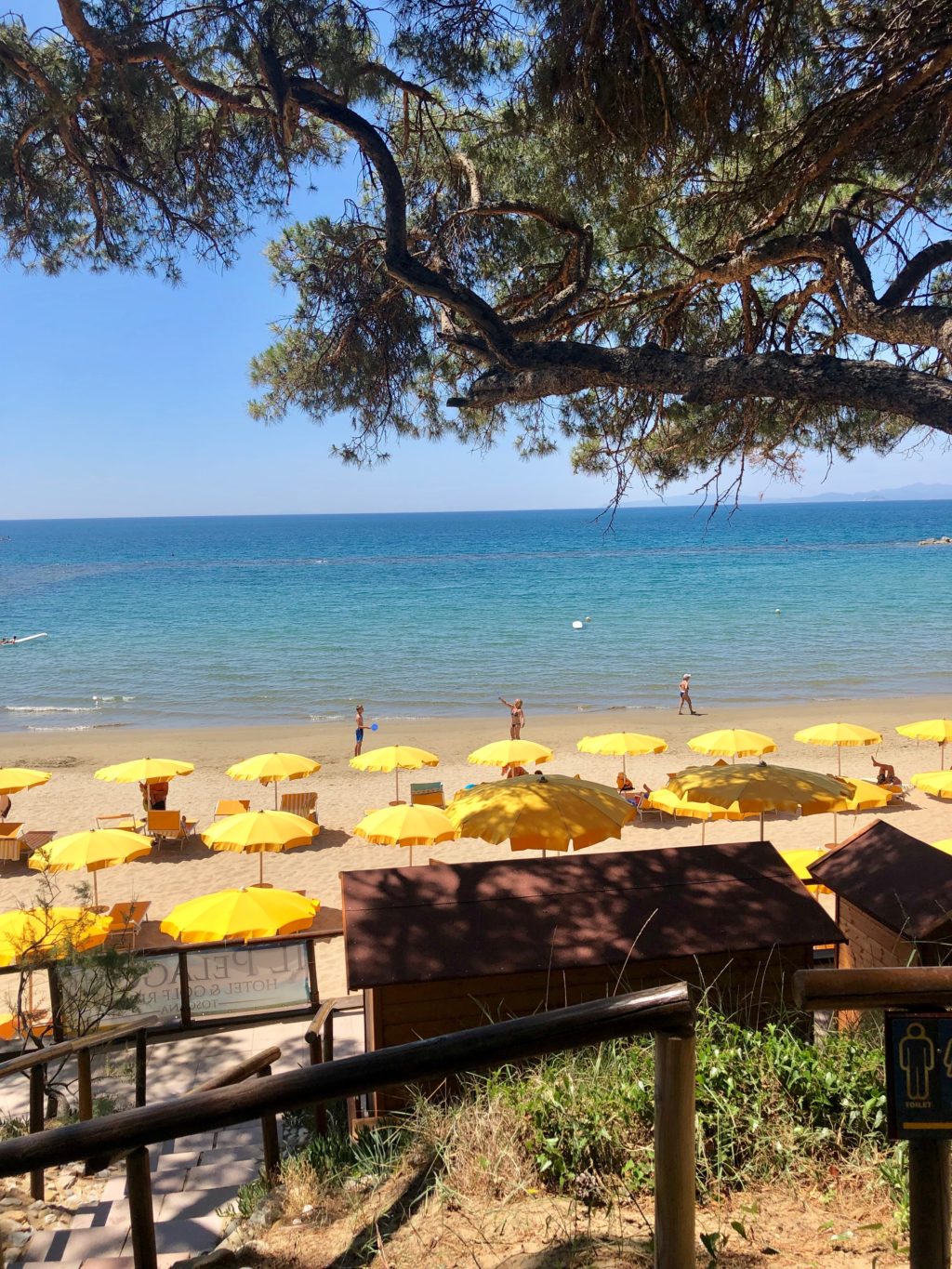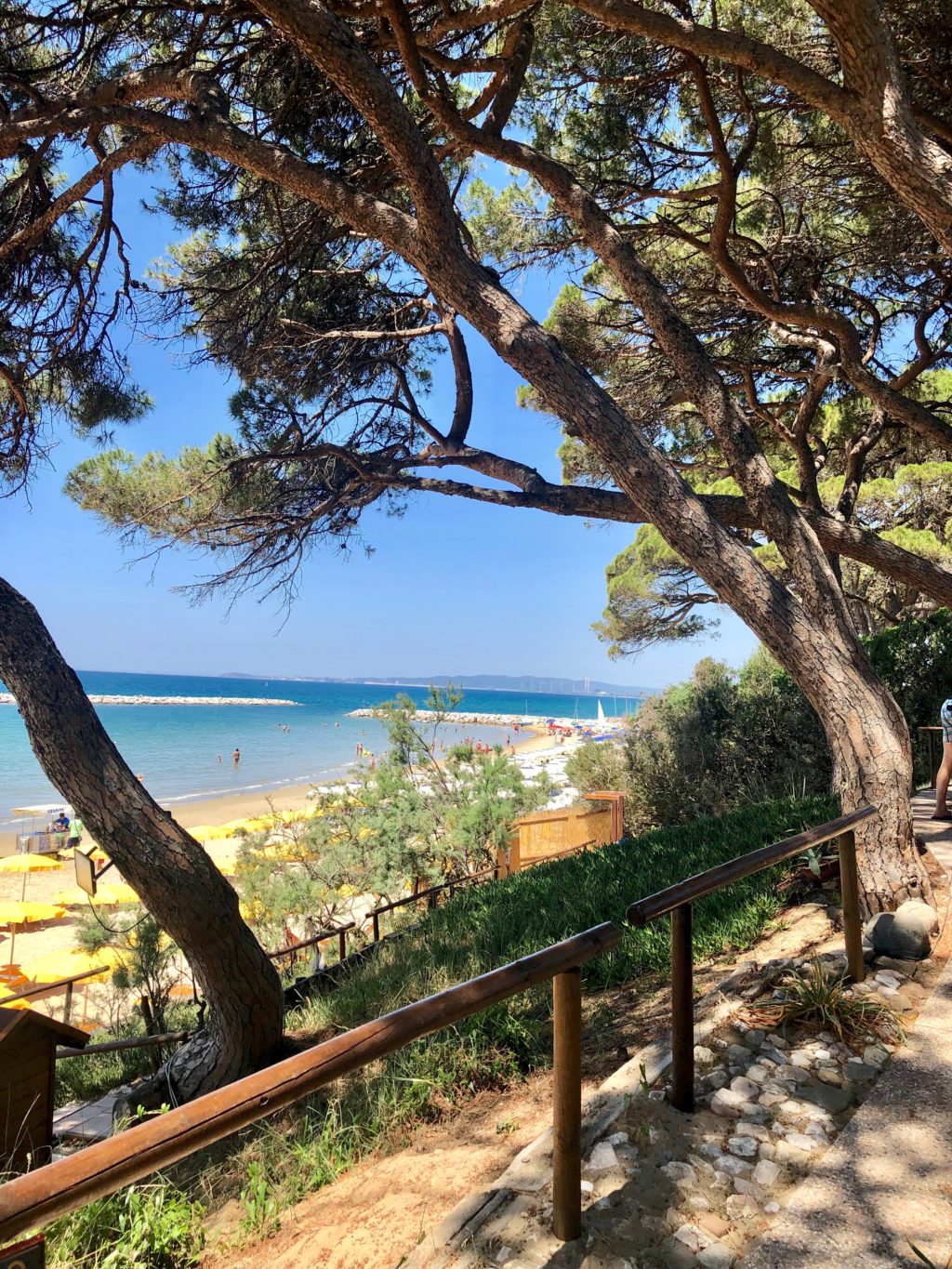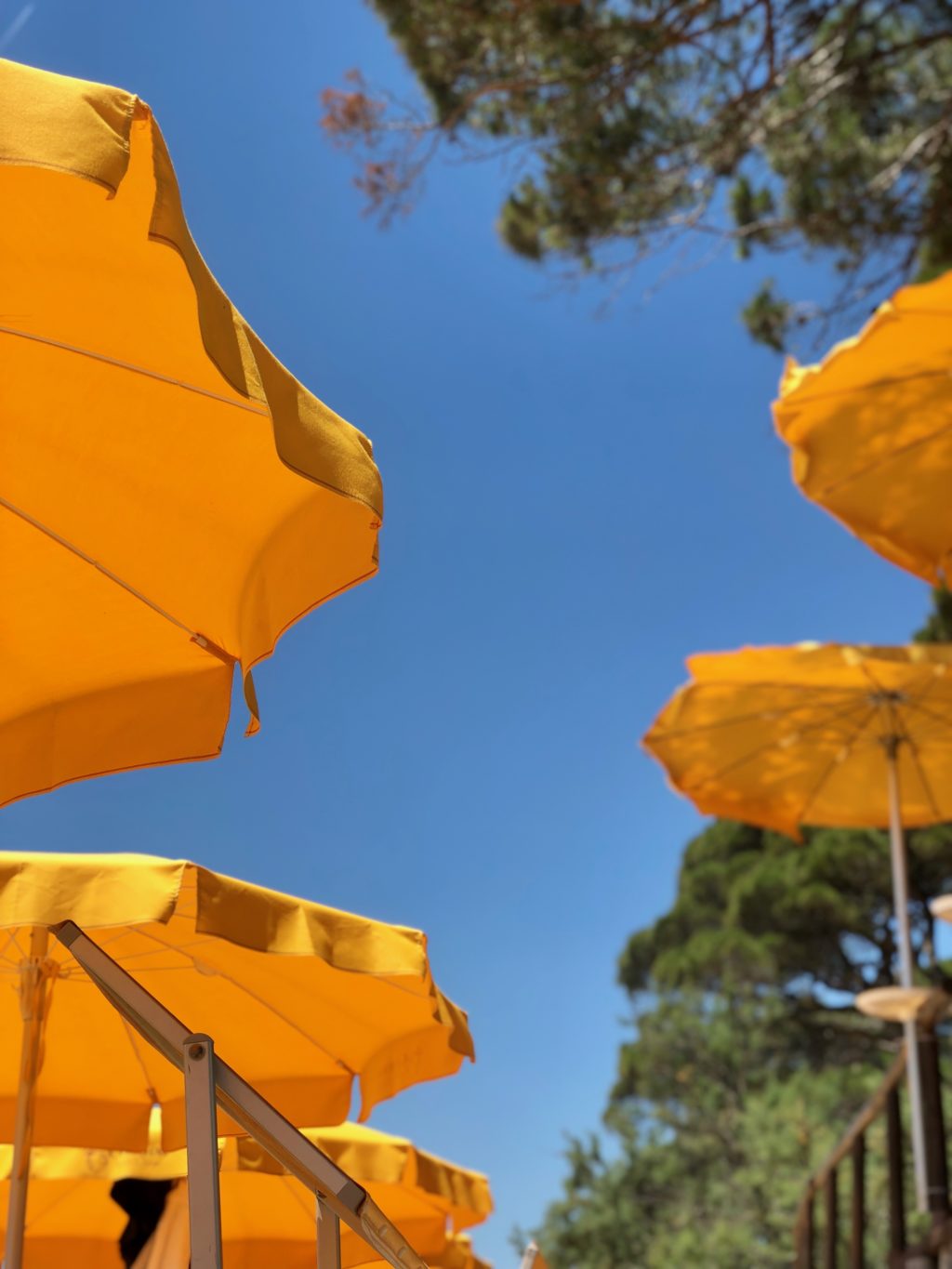 We spent a day here, which was super relaxing and greatly appreciated with all the heat going on. The heat was actually the only part that had me worried during this trip. Climate change is so visible and perceptible allready. It scares me sometimes…
Tuscany landscape
Since we went at the end of June, nature still looked pretty green. I can imagine that the colors turn more yellow at the end of season. But talking about colors… the landscape looked simply stunning in the warm evening sunlight. I could not stop taking pictures! You might think that I photoshopped my pictures a lot, but I swear I only enhanced them a little and didn't use any filters. I'd actually say the picture couldn't even capture the whole beauty and atmosphere, but then again I don't want to jinx it for you. You will have to experience it for yourself.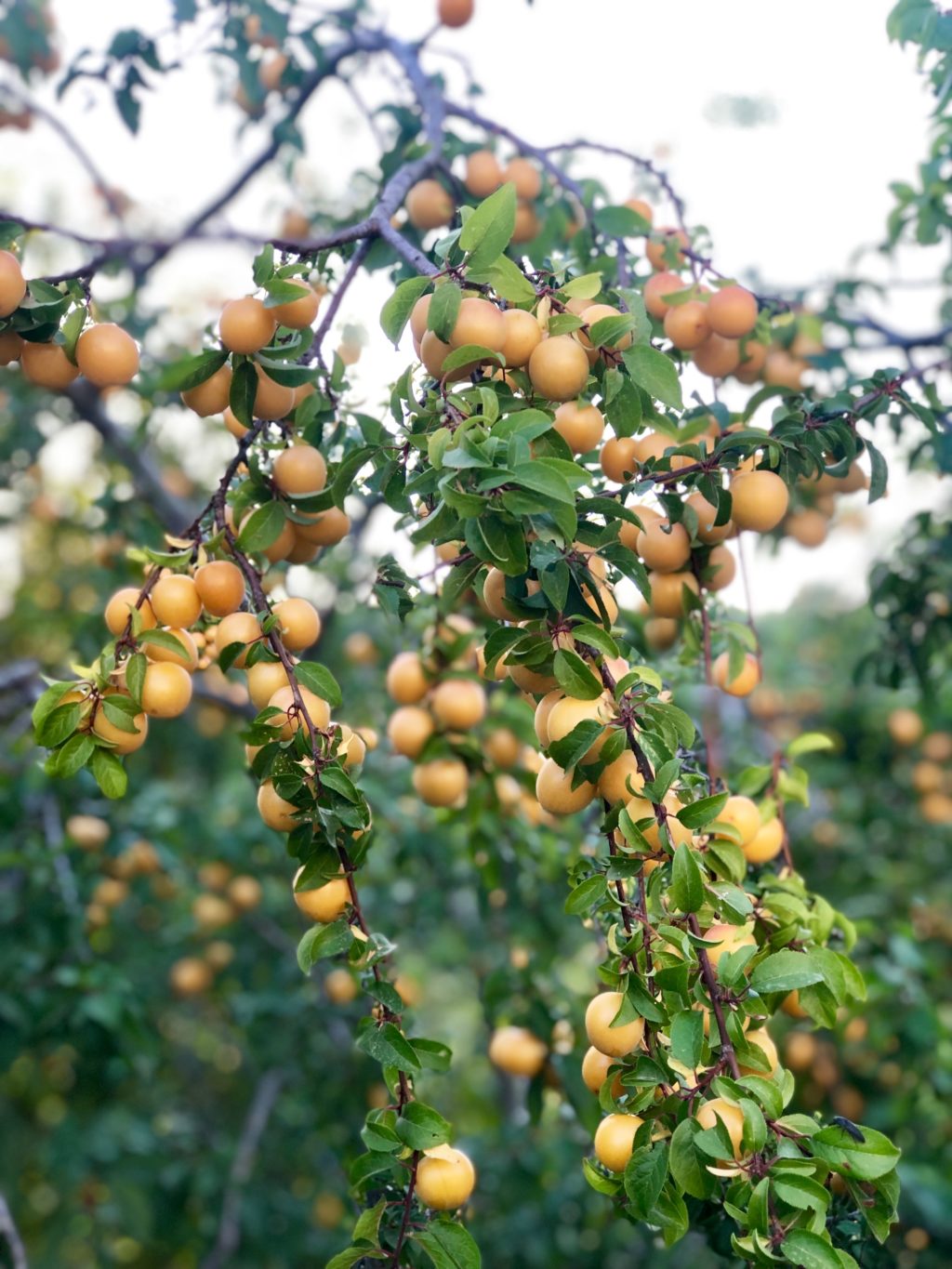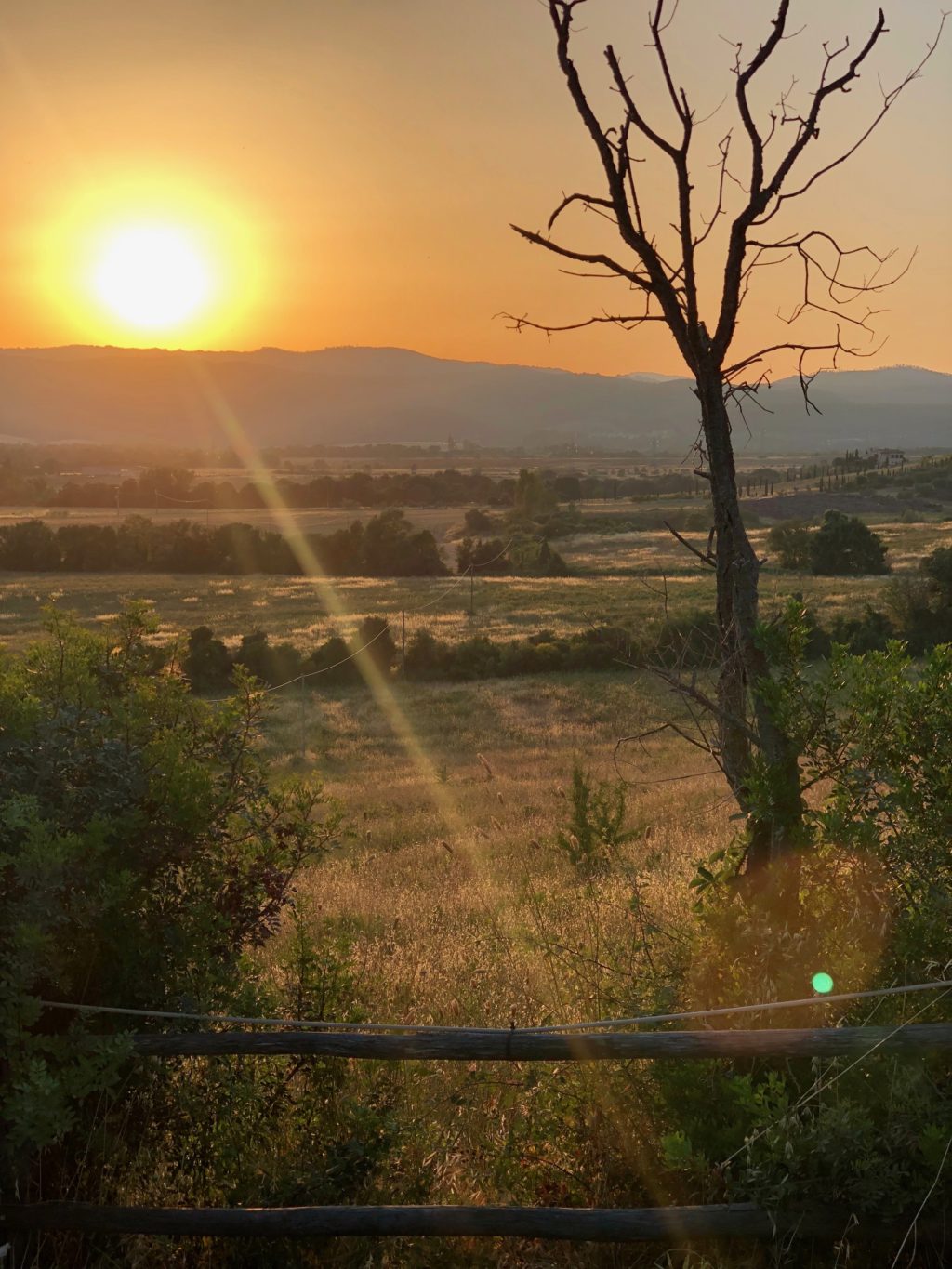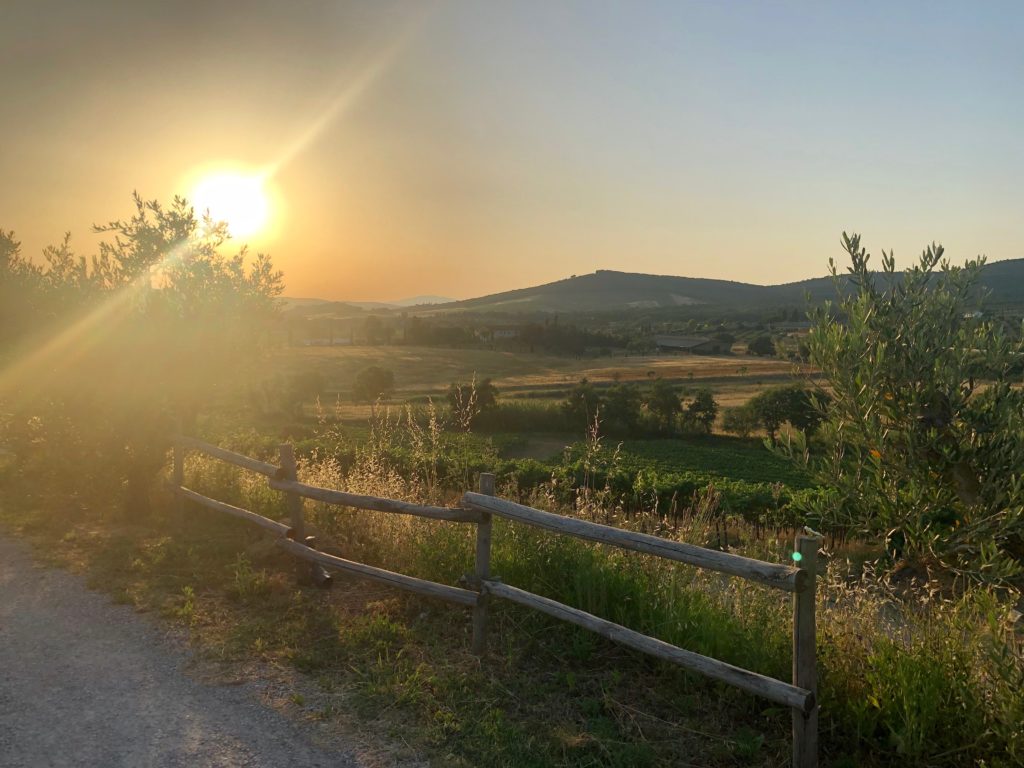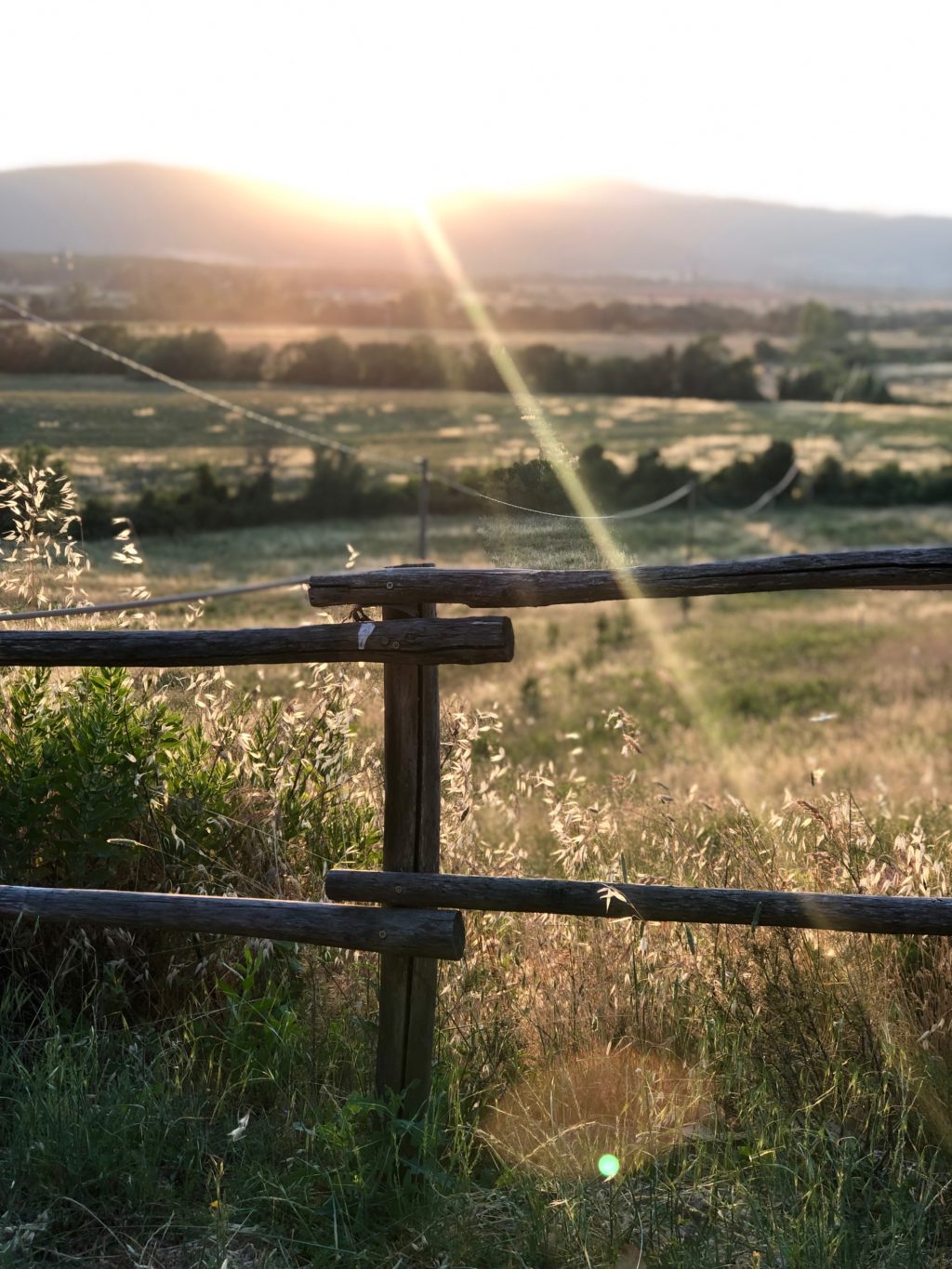 There are two places/restaurants that I want to show you now, which really left an impression on me.
Restaurant with a view
The first place is a restaurant on a hilltop called Il Fanta. We arrived at sunset and the views were stunning, just like you'd imagine Tuscany! There was some cool Jazz playing and the deck chairs invited you to watch the sun sink behind the rolling hills.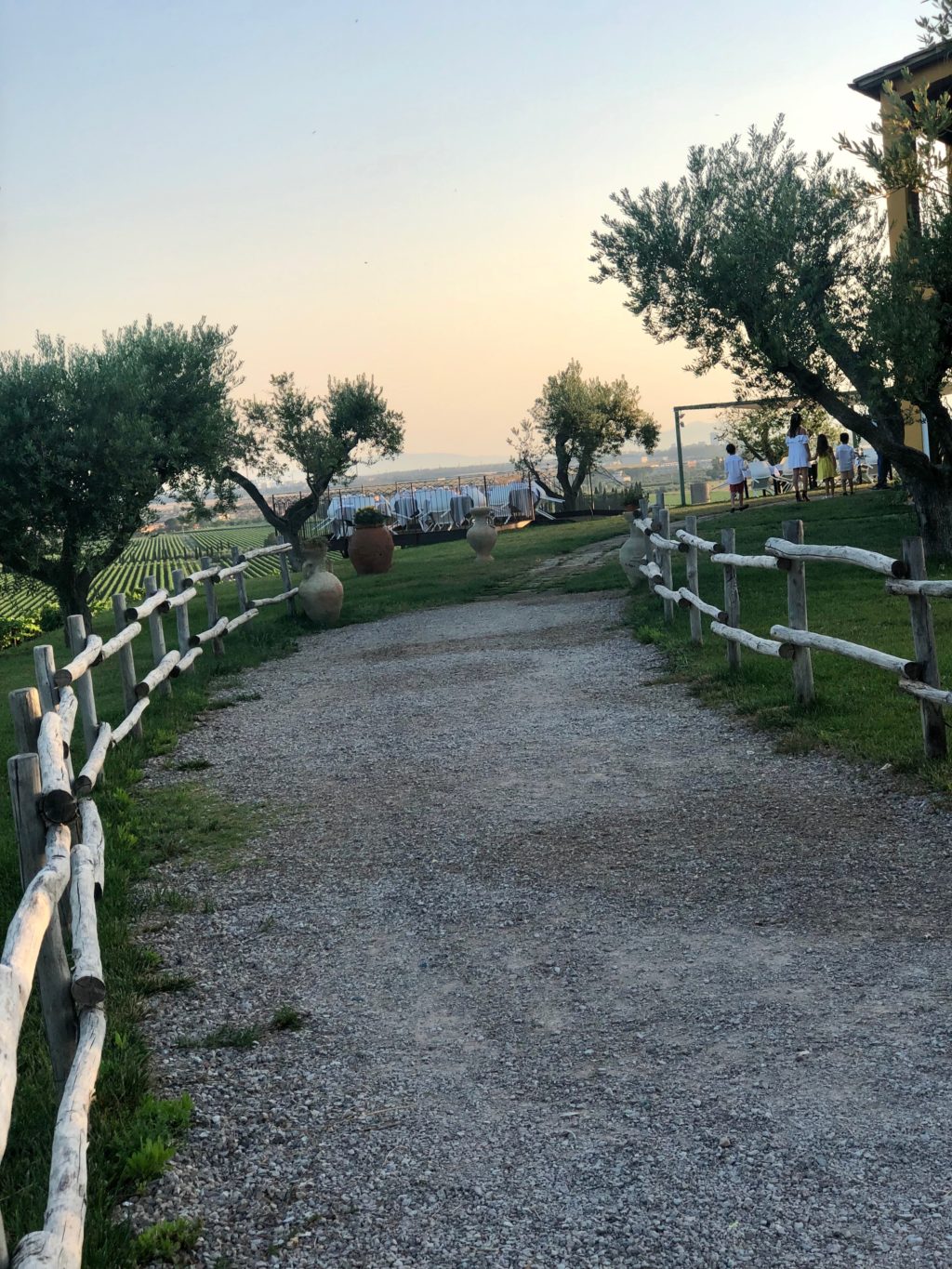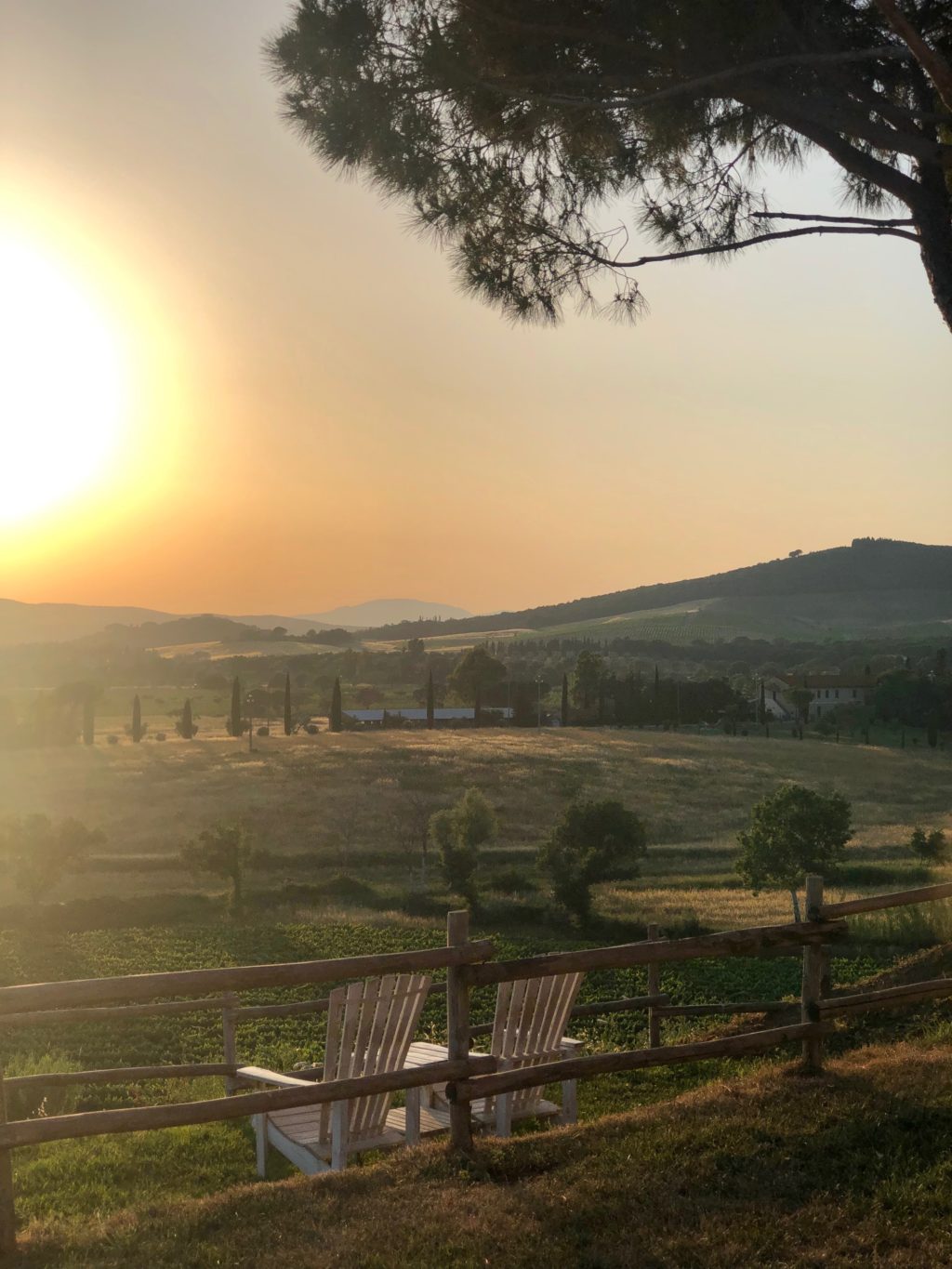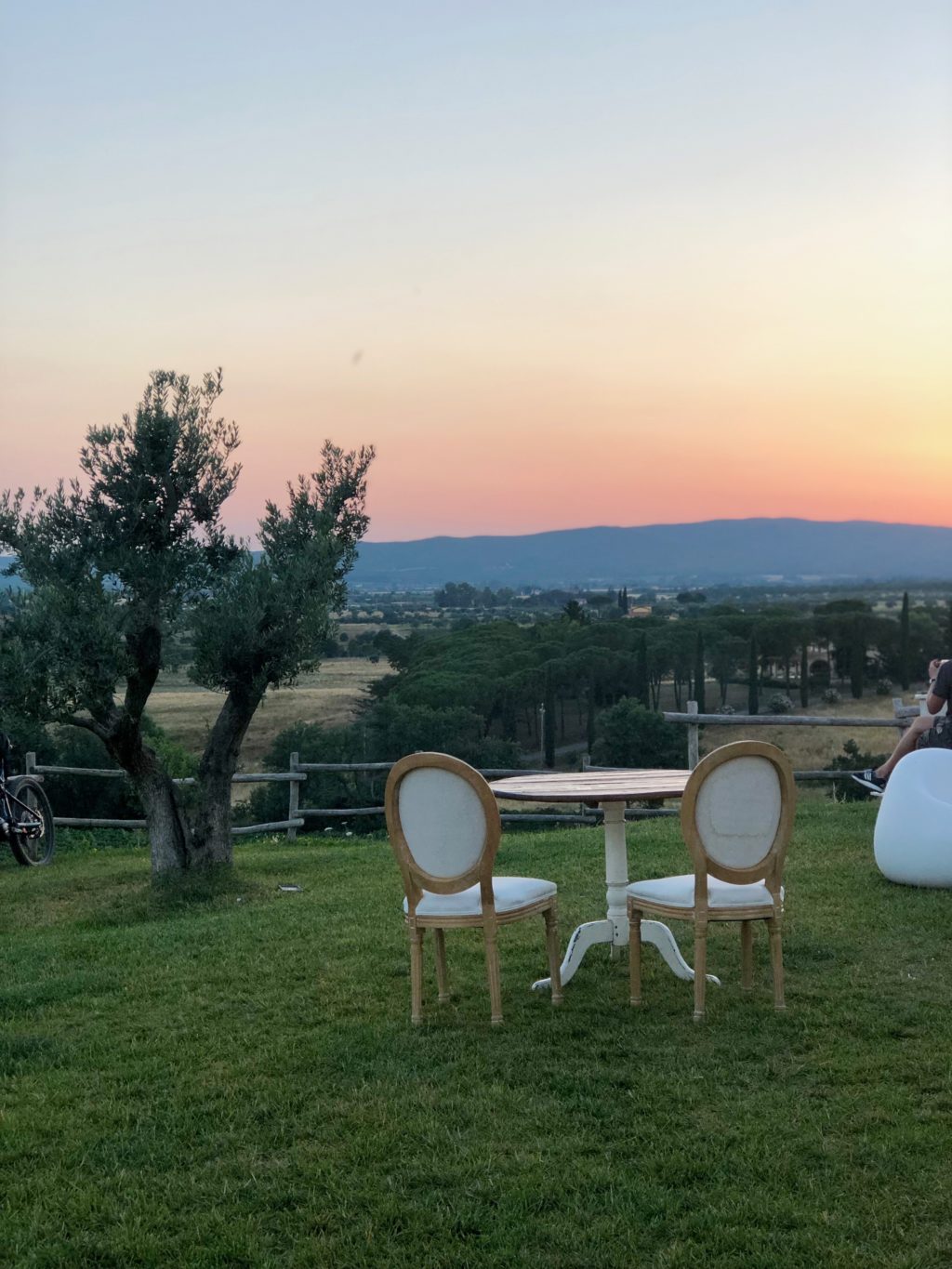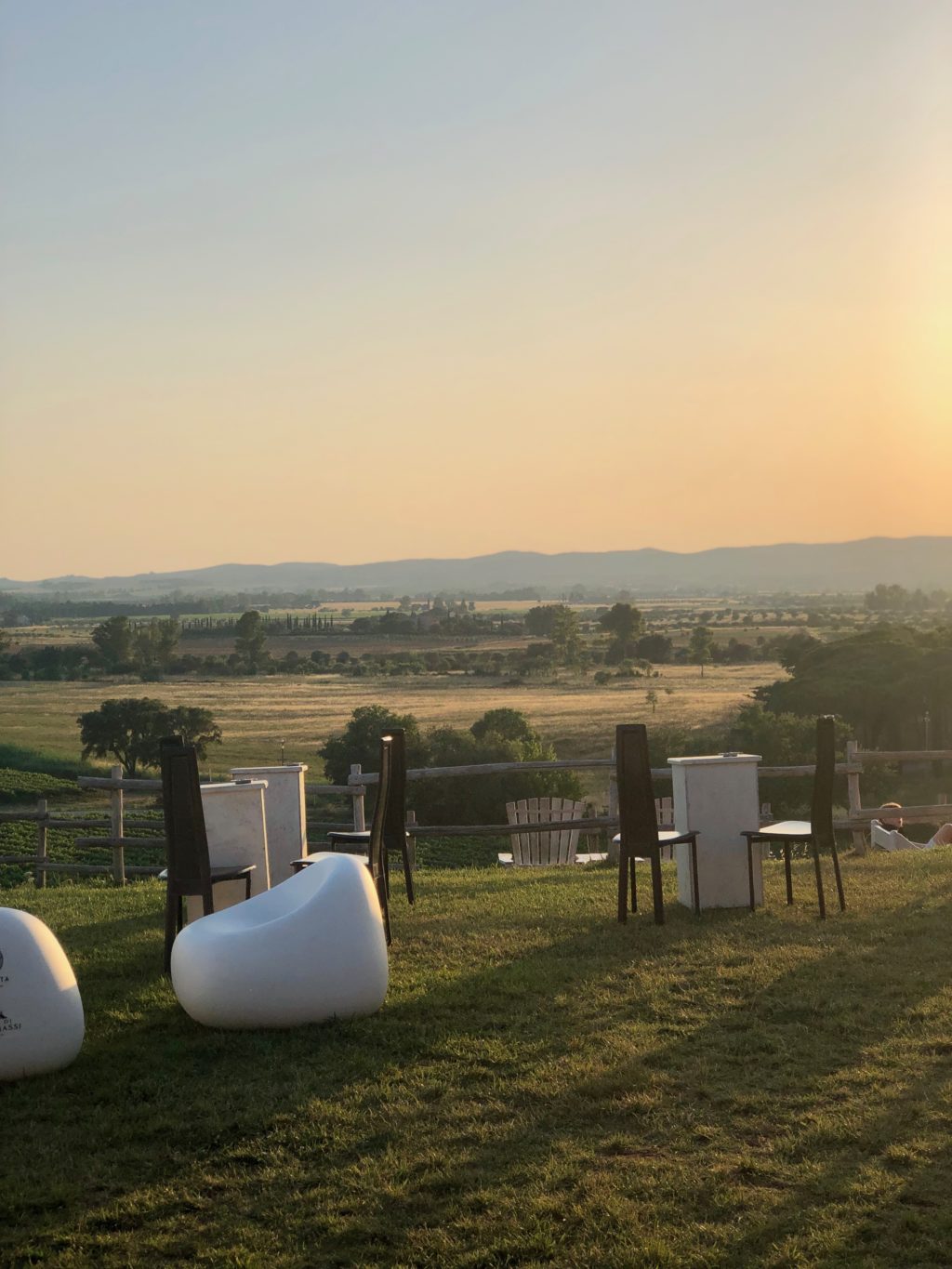 A hidden gem
The last place I want to show you was also my favorite place of the whole trip. Actually, from all the places I've ever seen, this one might be up in the top five of most beautiful spots. Maybe I should keep it a secret, but then again I like you too much to keep it from you. ;-D So here you go…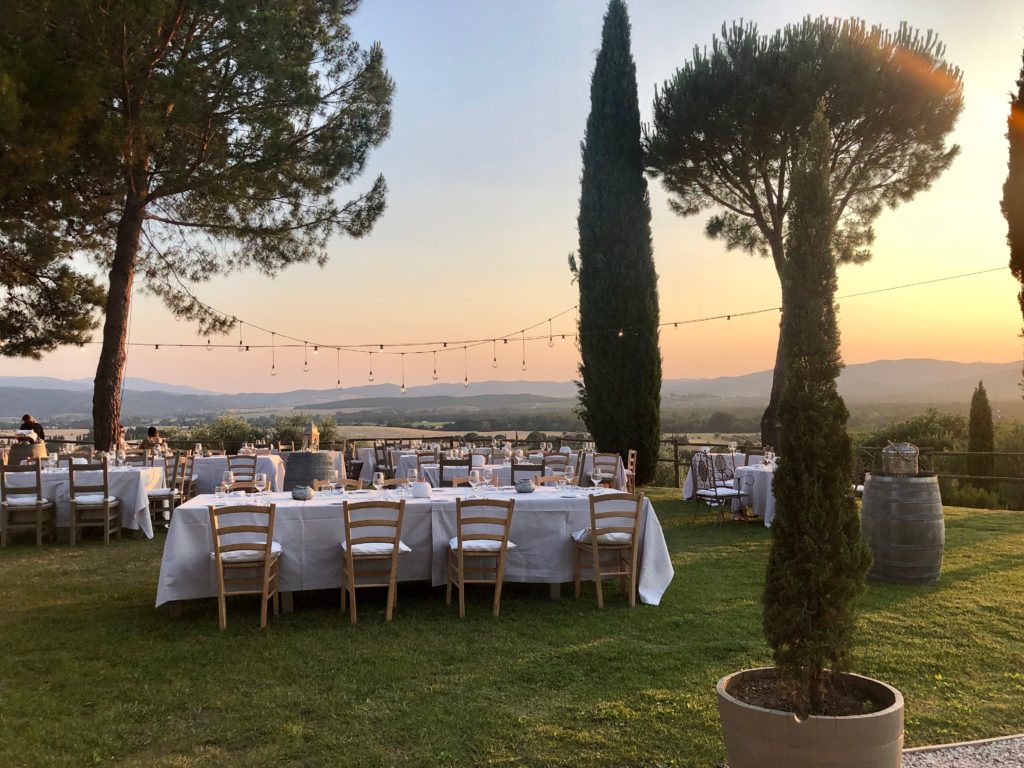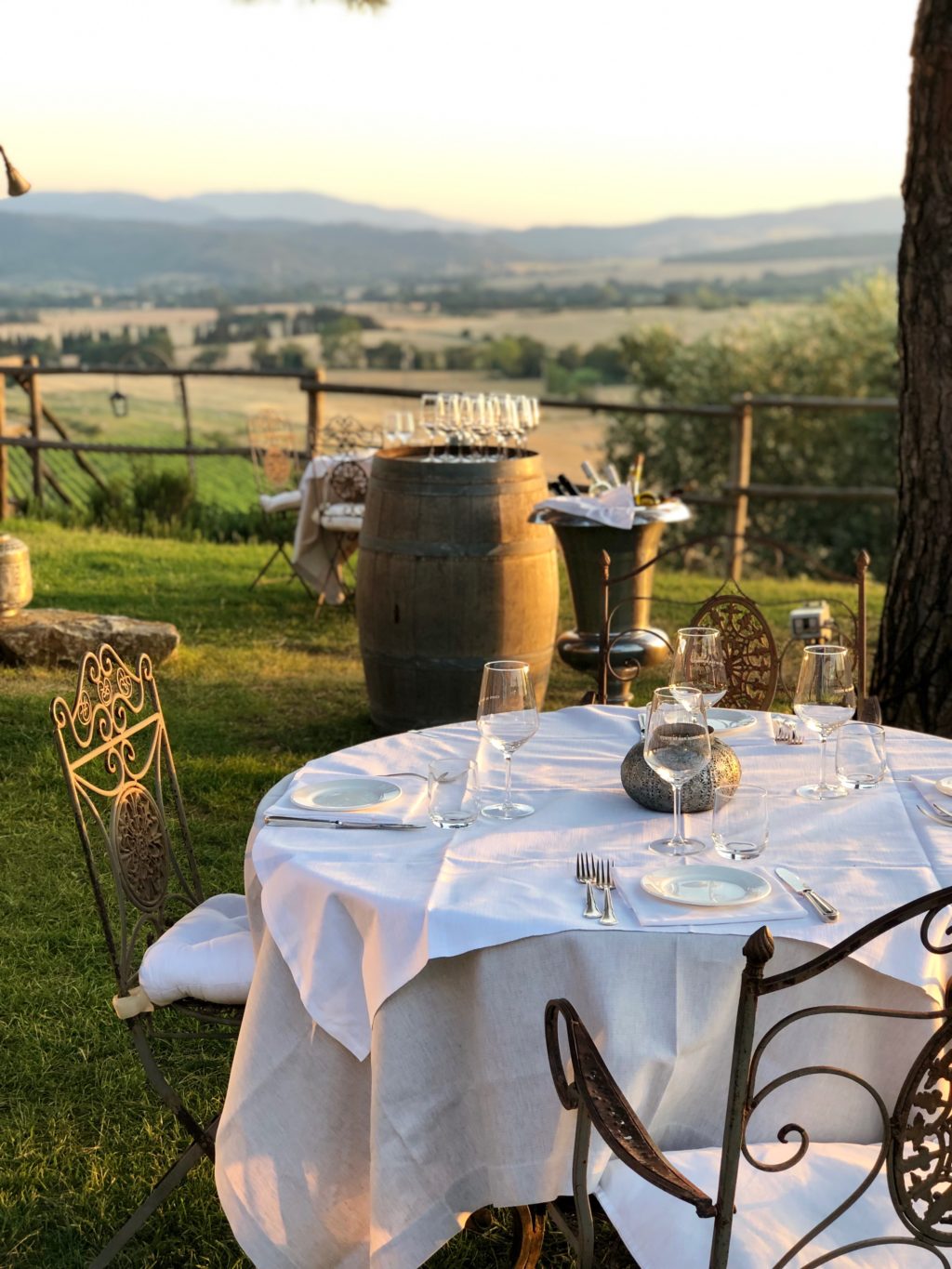 This hidden gem is located yet on another hilltop, away from traffic and super tranquil. It's a boutique hotel and restaurant in one, called Conti Di San Bonifacio. The style, the old building, the outdoor seating and decoration… everything was so tastefully decorated and inviting.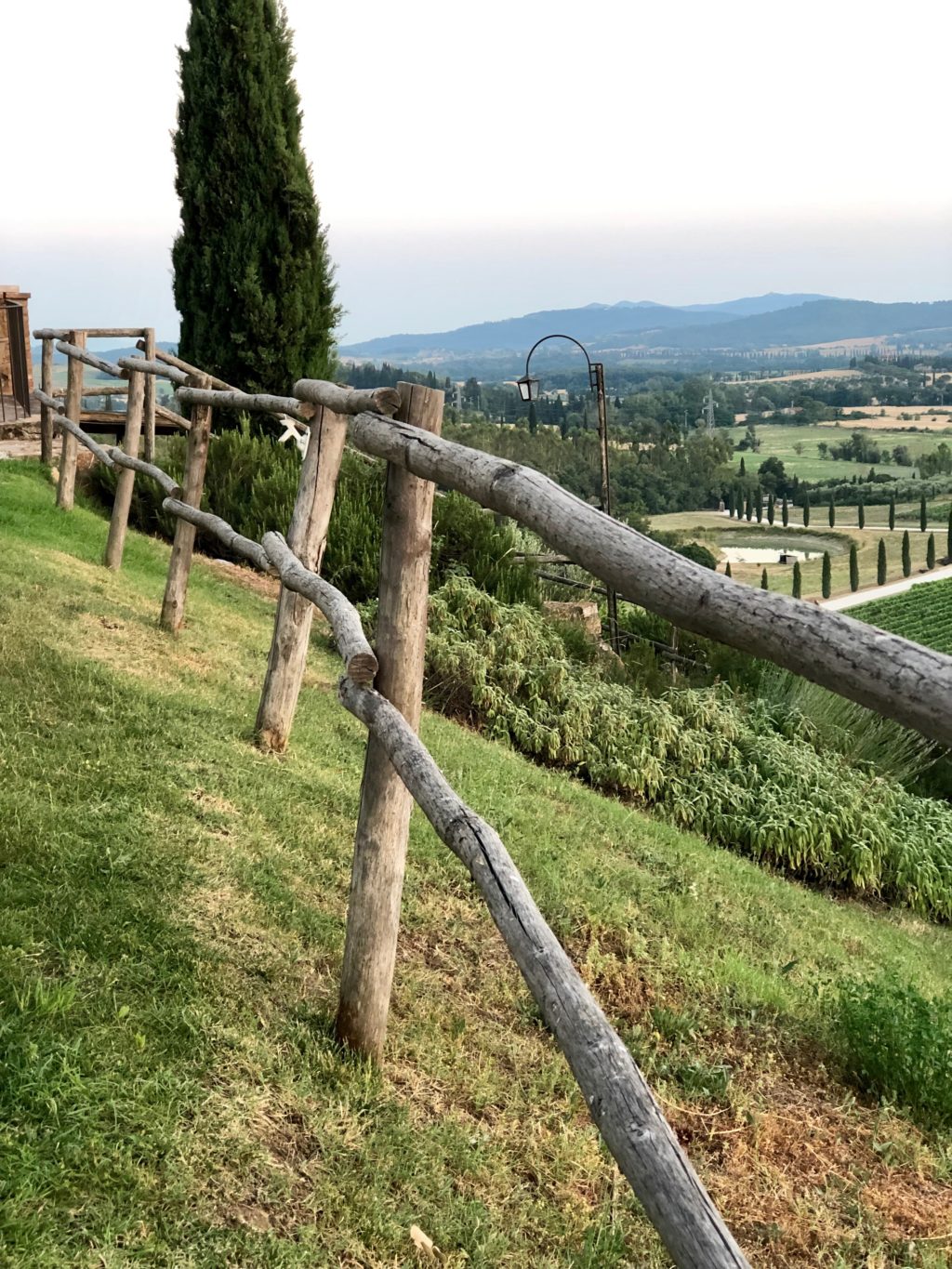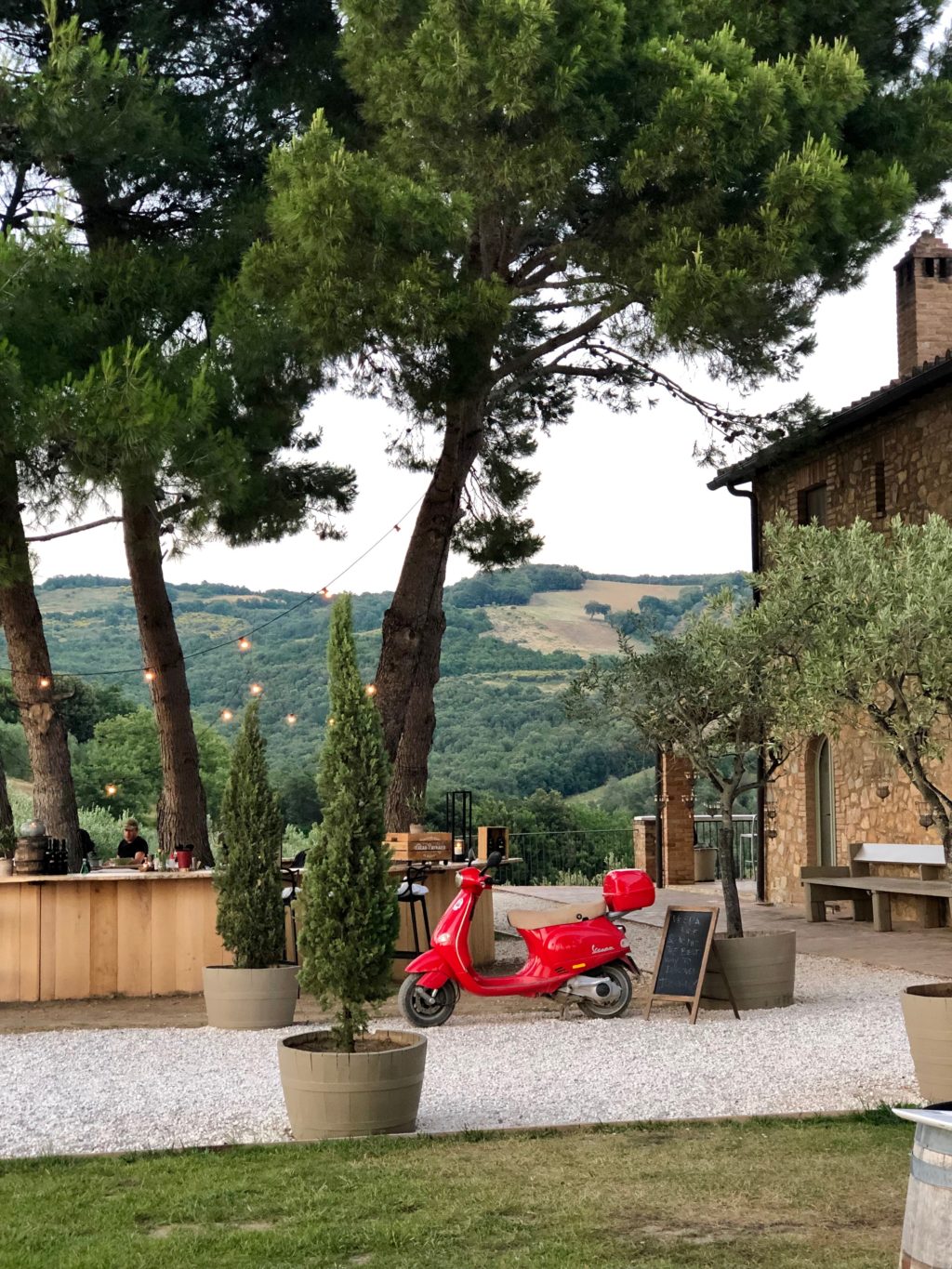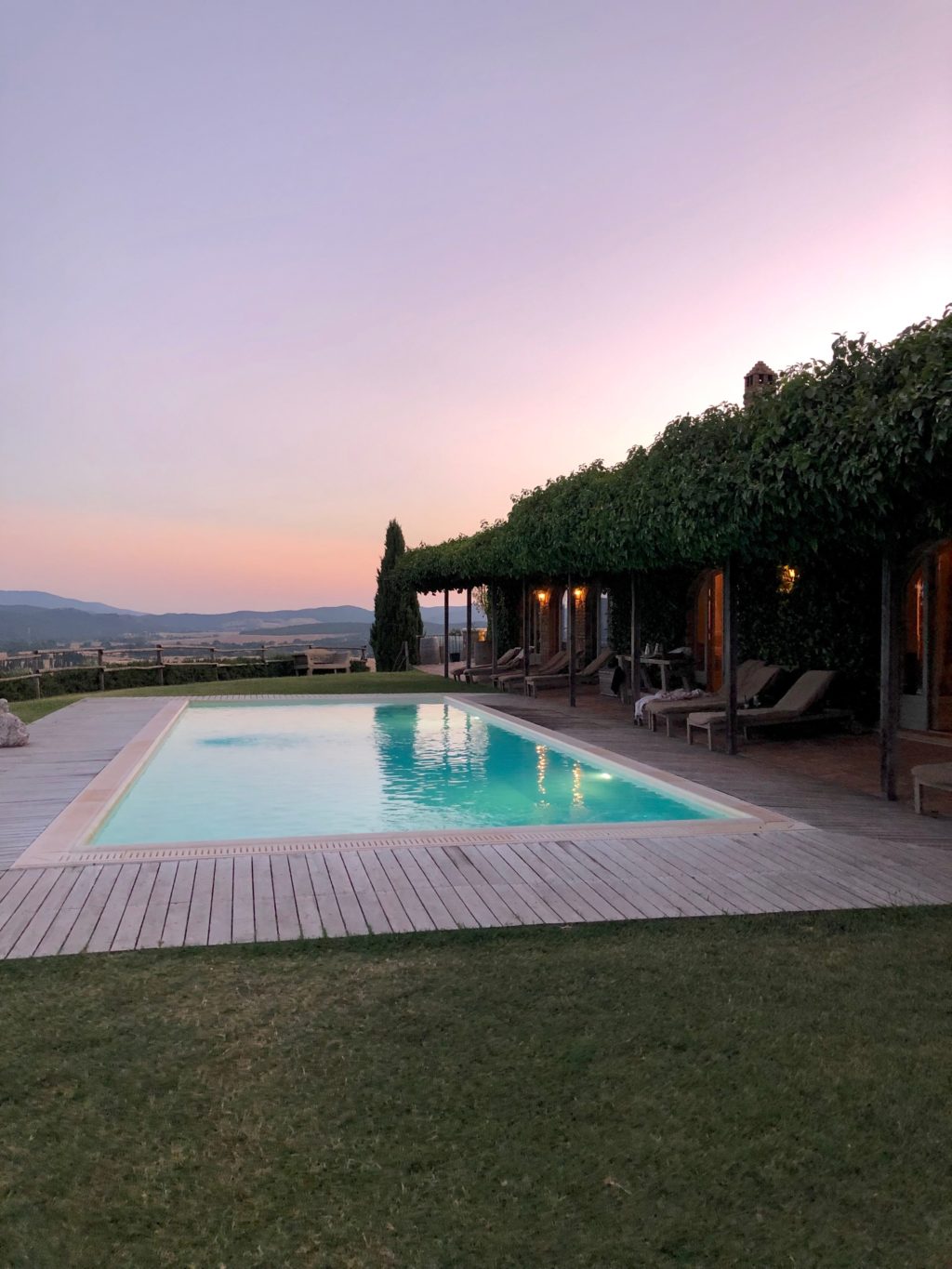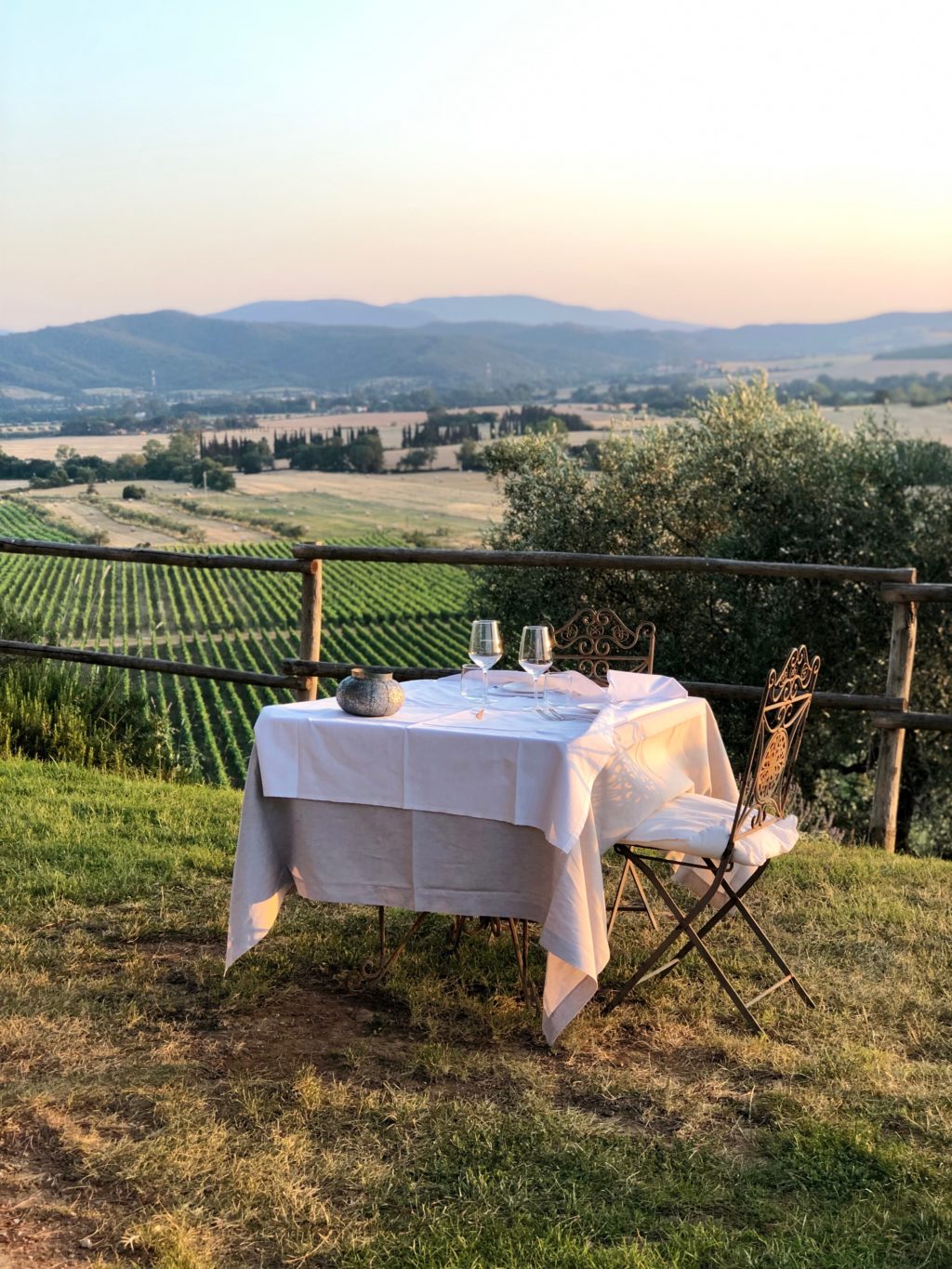 We spent two magical evenings here, having delicious food and amazing entertainment. At one evening it was movie night, so while we were having dinner, they were showing the movie Sideways, beaming it onto the stonewall of the old tuscan house. Meanwhile the kids were running around, we ate food and (the others) drank wine until very late, crickets were chirping and the moths flew around the lightbulbs. Bliss!
The second night they had a singers duo playing music, which felt like a private concert due to the small place. With rugs on the grass and bales of hay they created a lovely spot to listen to the band. Both nights the atmosphere was so relaxed and special. And it wasn't even crowded at all. The owner and his wife came to chat with all of the guests too, which I found really nice. It made the whole place feel even more homey and warm.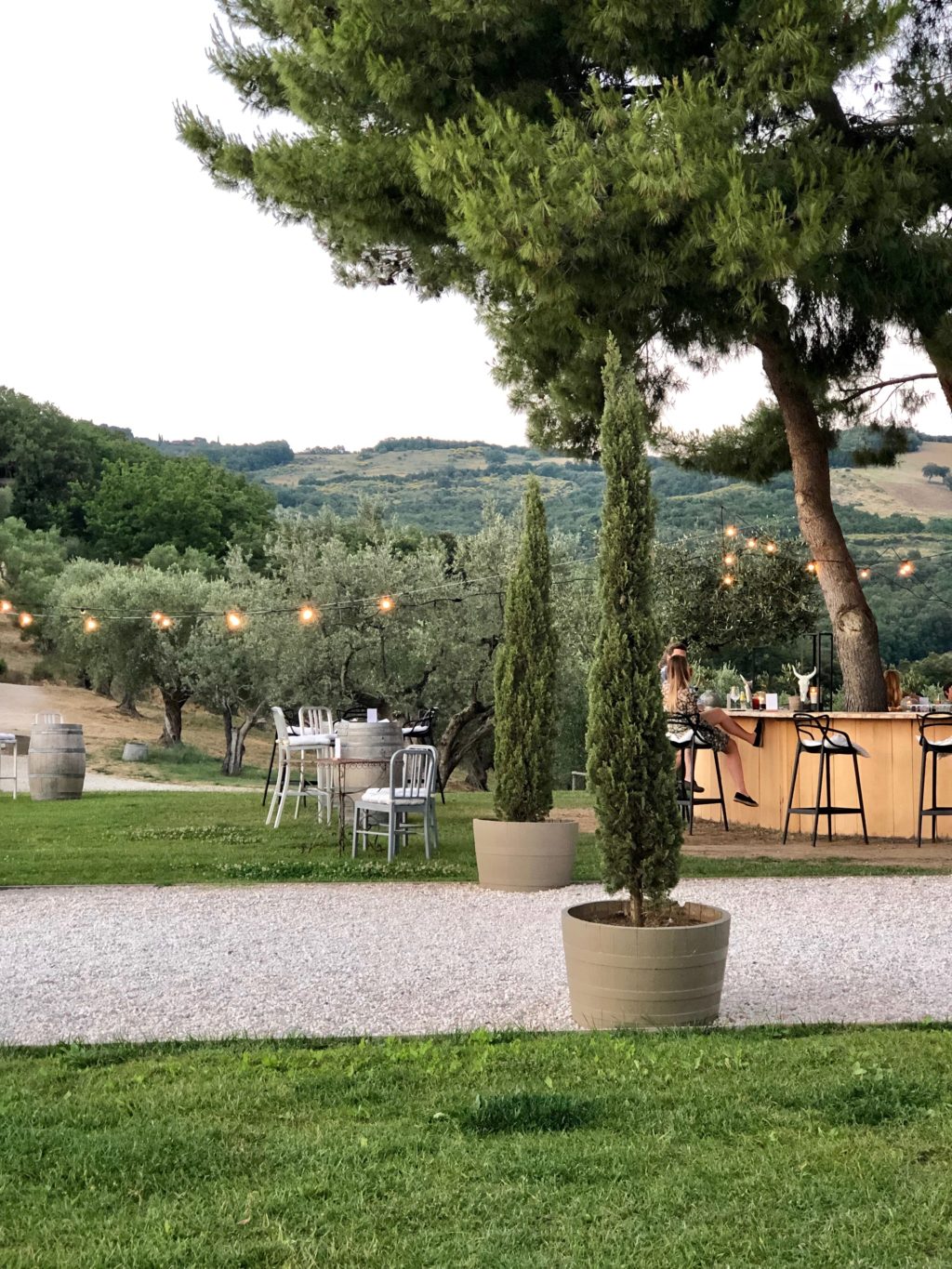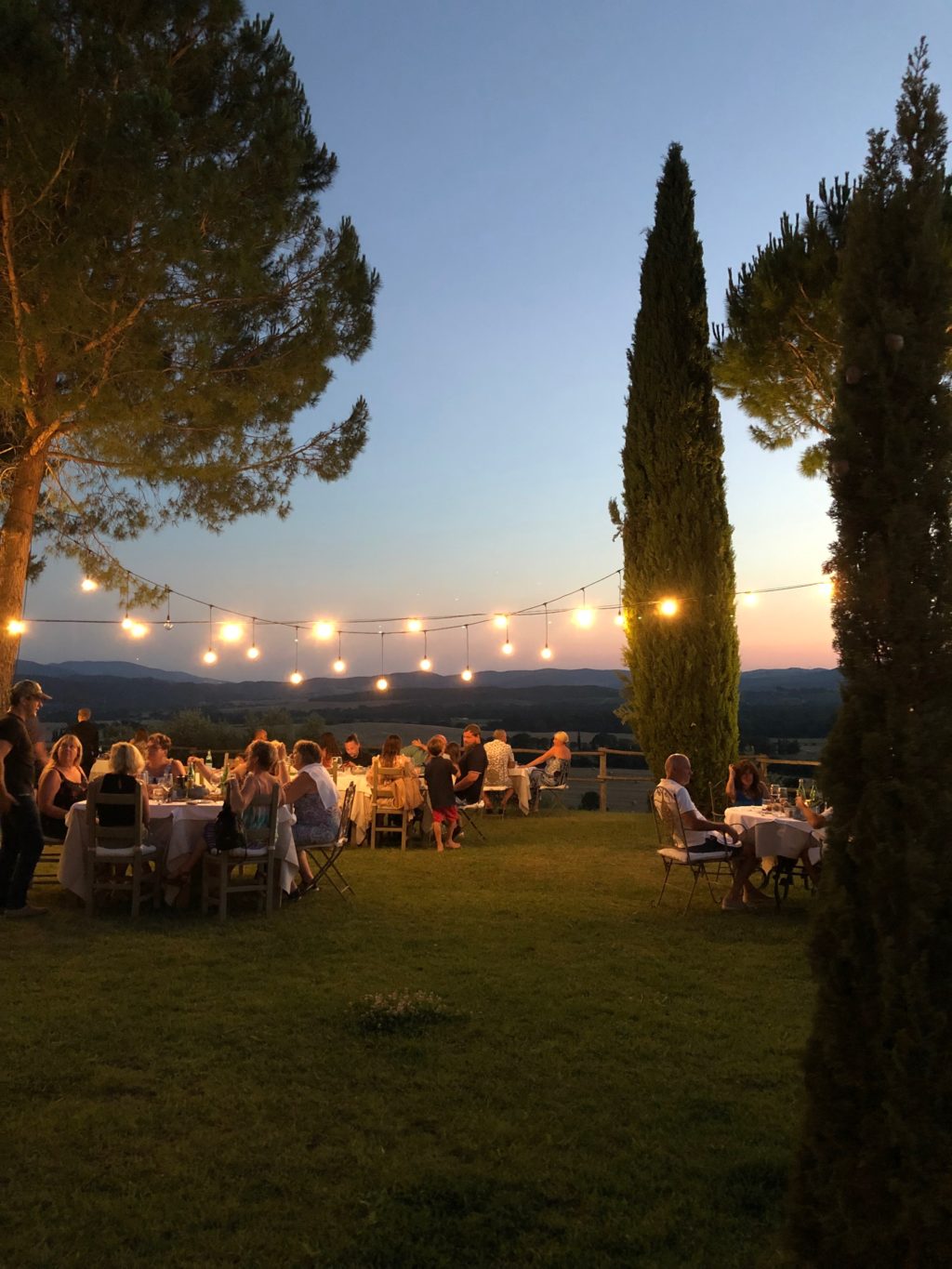 Another highlight was their organic vegetable garden. Talking about lifegoals: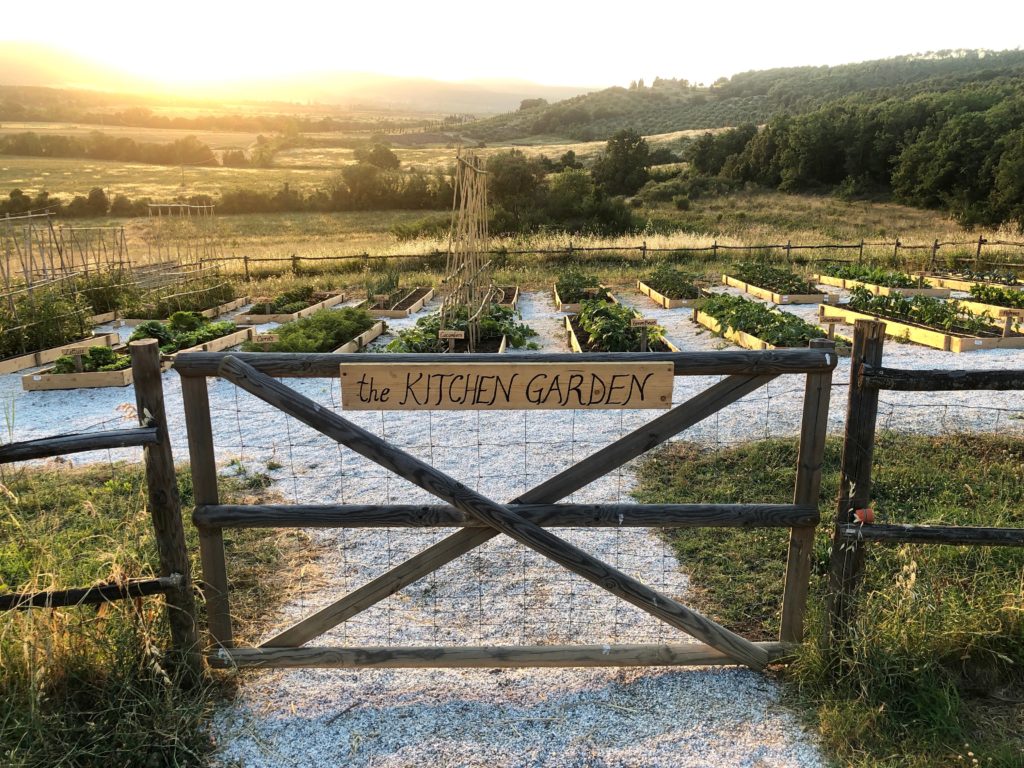 Imagine picking your veggies here with that stunning view! I can't take it anymore. Please someone pinch me!
Something that I noticed with surprise on our whole trip was the fact that it seemed to be quite empty everywhere. I had imagined the Tuscany to be full of tourists in June, but everywhere we went, it was very relaxed and spacious. This made the time there especially enjoyable and I think if I ever visit again, I would also come in June or end of may. It seemed to be the perfect time.
So this was my little summery of our Tuscany trip. I hope you enjoyed it. As to my part, I enjoyed it so much that I know I'll be back!