I'm so happy to have a special guest – my dear friend Nicole – on the blog today! Nicole has started her own jewelry label "Urban Swag" two years ago and ever since I've been eagerly watching her grow her small business and fully getting immersed in her passion for creating unique designs. You might have seen her label pop up here and there on my blog or social media already but I thought it's time to dedicate a whole post to Urban Swag so that you too can learn more about Nicole and her lovely jewelry.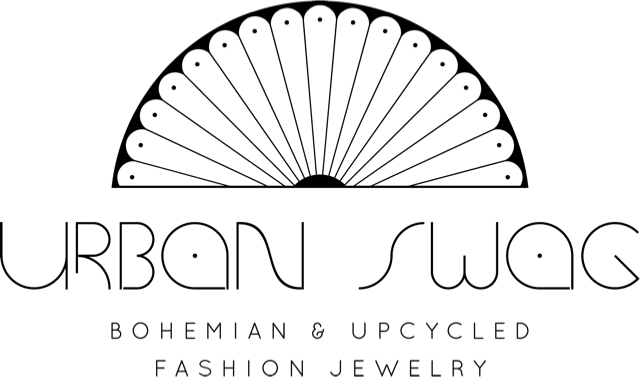 To get to know Urban Swag better, I thought it would be fun to do a little interview which you can find further down. The other day I shot photos of some of her pieces (Nicole even hired a model and did the make-up and location scouting etc. – so fun!), so you'll get a good peek into her creative designs too.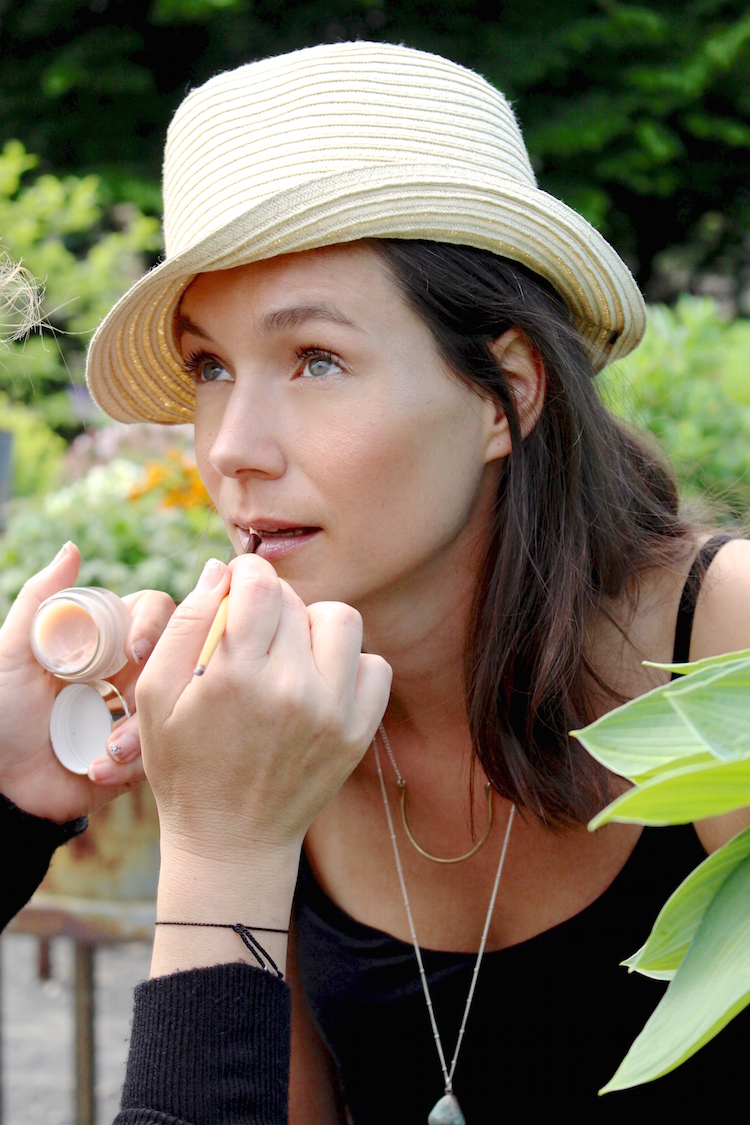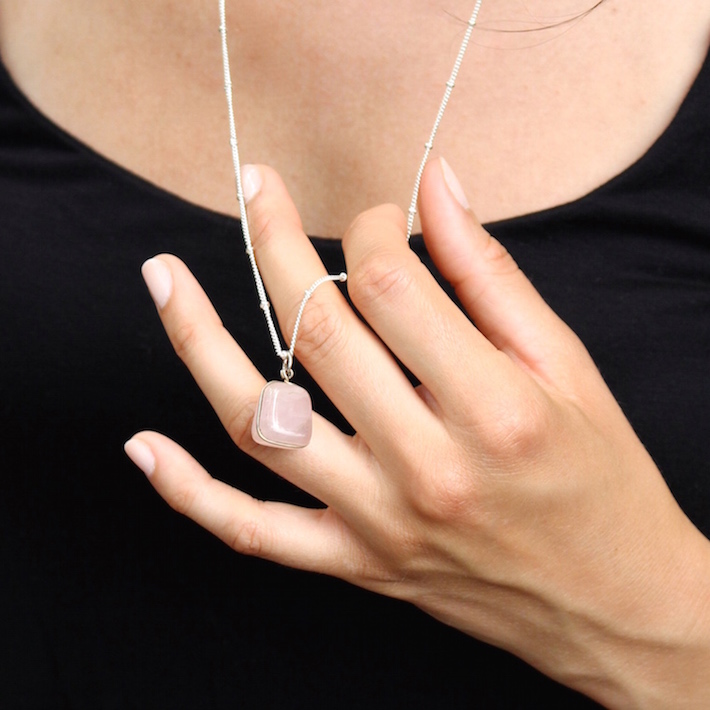 I love the fact that she uses elements of old jewelry to create new pieces, giving new life and spotlight to often forgotten or thrown out jewelry. Up-cycling at it's finest! When she uses old treasures it also means that there is a limited resource, so that these pieces are truly unique – for most of them there is only one of a kind. Something that is pretty rare in a time where most affordable jewelry on the market comes from mass production. Instead these pieces are not only unique, but also handmade and from a small business aka one-woman-show. Double-thumbs up!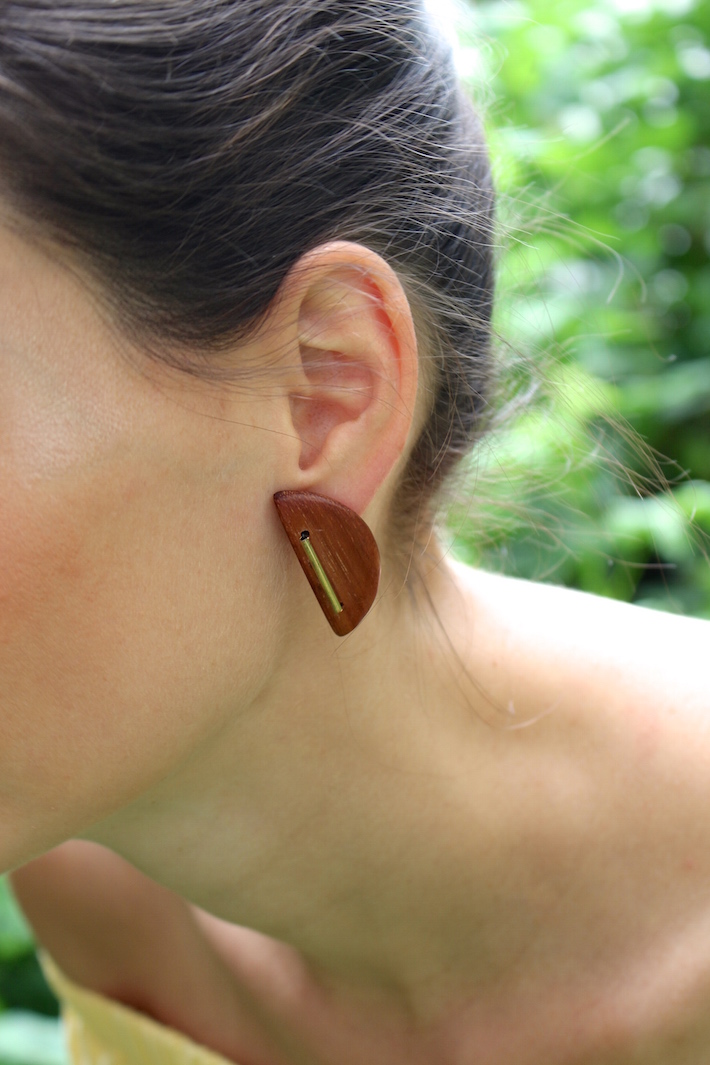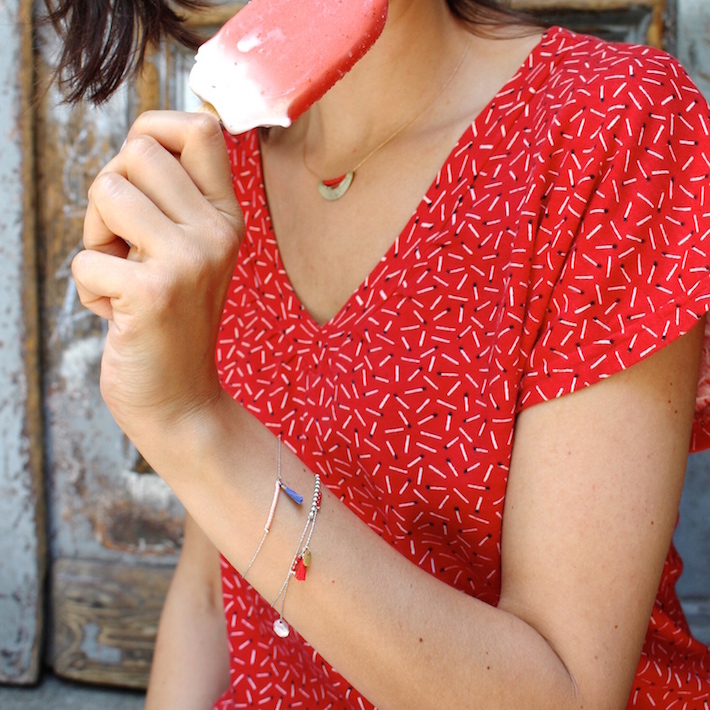 Nicole is one of those inspiring people, who buzzes with positive vibes and has a strong drive for transforming her dreams into reality – it's contagious! Since we both started our small businesses around the same time, it's always fun to meet up and brainstorm, exchange ideas and advice or simply celebrate small achievements together. #mycreativebuddy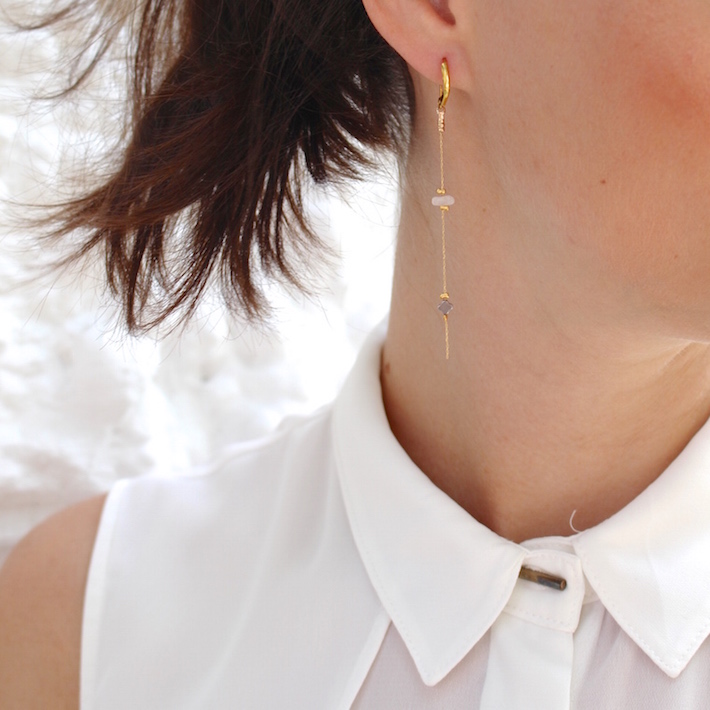 Her label Urban Swag reflexes Nicoles own unique fashion style. She always looks so effortless fashionable with a great sense for mix and match of different colors and designs. Her jewelry can vary from simple and elegant pieces to fun and color-popping designs.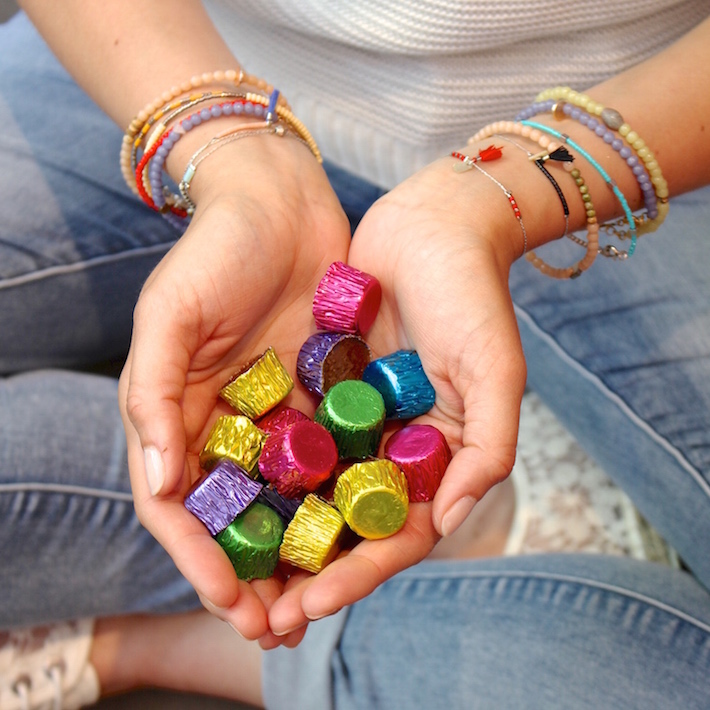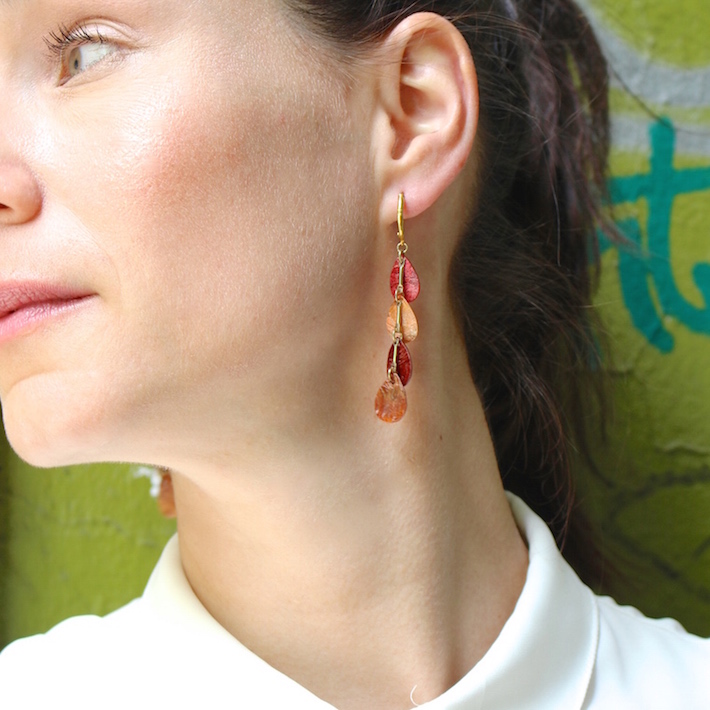 I asked her a few questions to get a deeper look into her work and ambitions.
Interview with Nicole – the creator behind Urban Swag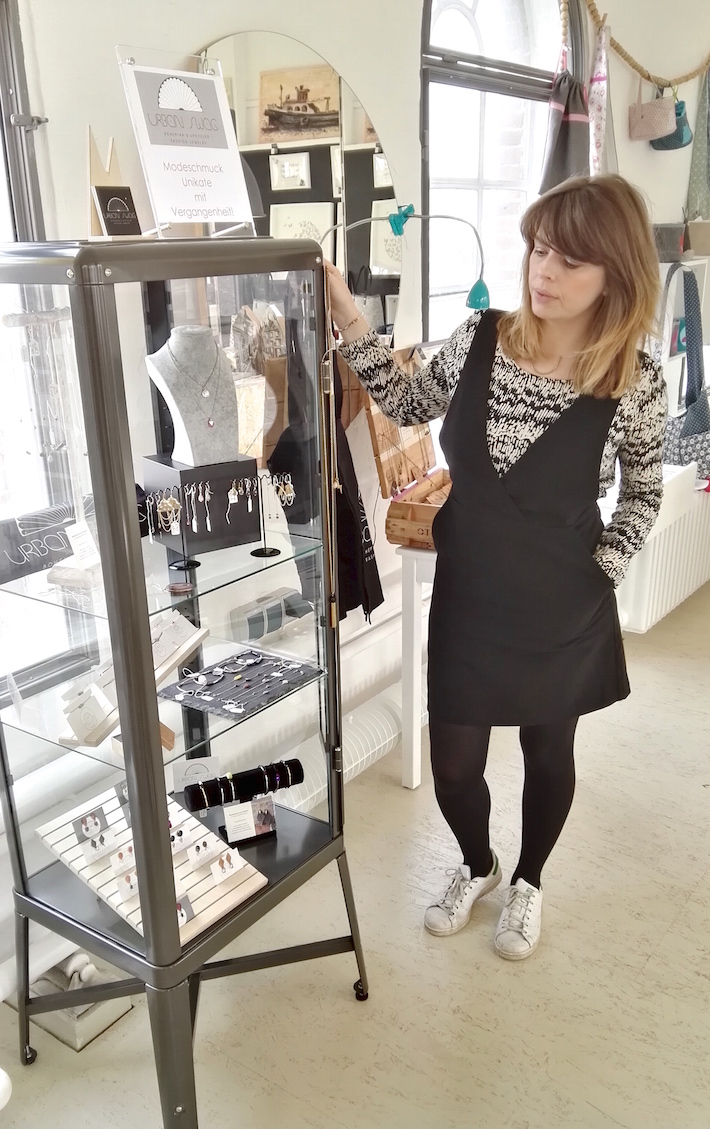 What did you do before Urban Swag and what led you to design jewelry?
I originally worked in the travel and language industry before moving to London where I trained to become a make-up artist. I worked in that field for about 15 years but once back in Germany I lost the spark and made a brief detour back to working as a translator. In early 2015 I discovered jewellery making and I'm actually still puzzled myself sometimes, how it all began! I guess, I always had a passion for jewellery, fashion and accessories in general. It has been such an exciting and enriching experience so far, not least because I realized how fulfilling it is to create something with your own hands! That in combination with positive feedback and encouragement from customers has become the motor for my jewellery making!
How would you describe your jewelry  What makes it unique?
I would describe my style as understated chic with a bit of 1920's glamour. I often use elements from old jewellery that I incorporate into my designs, I like the contrast of old and new and what fascinates me is the composition rather than the exclusivity of a material.
Why did you choose up-cycling? 
The up-cycling aspect came to me by chance when a friend gave me a bag full of old jewellery when I had just finished my first pieces. Only when I started looking closer, I discovered the beauty in some of the old elements and started re-using them for my own designs. It is quite amazing what treasures you can find in what most people call trash!
You come up with so many ideas for your jewelry! What inspires you?
I get a lot of inspiration from nature and art but sometimes a pattern or the structure of a piece of furniture is really inspiring to me. I also admire the style of the 1920's and 60's and since I am a 70's child myself I love the subtle aspects of that era – everything but blue eye-shadow and flowery shirts!
What's your vision for Urban Swag?
I see Urban Swag as a local brand but at the same time I am aiming at becoming known internationally. In the near future I am planning on opening my own little shop and also working together with other creative minds!
Where can we find you and your creations?
During the week you can find my jewelry at Saal Oppenheimer, which is a showroom in the heart of the local makers area in Hamburg – Karoviertel. In addition you can also buy selected pieces online at www.urban-swag.com. Additional dates for design markets you can find on my Homepage. And you can find me on Facebook and Instagram!
Describe your perfect Sunday. 
Sleeping in  and having an extensive breakfast! Followed by a long walk in the park with my husband and our beloved furry-nose. Afterwards hunting for some (jewellery) treasures at a local fleamarket and stopping for a green tea at a café afterwards. Watching a movie in the original version would definitely also be on the list. To conclude the perfect day, I would finish the evening with some Spanish Tapas and a glass of red wine.
I'd love to join you for the next treasure hunt on the flea market Nicole! Thank you. ❤
I'm so curious to see where Urban Swag is going in the next few years and I'll surely keep you updated. If all this got you curious, here are the latest creations of urban swag, some of which you can also find on Nicole's web shop. Make sure to stop by and say Hello. 🙂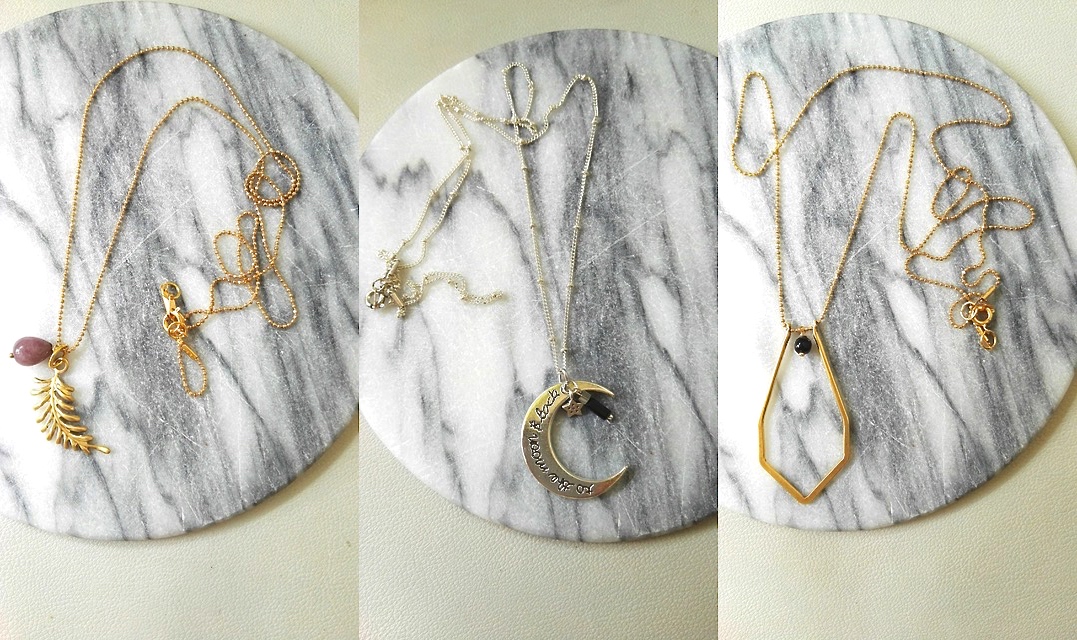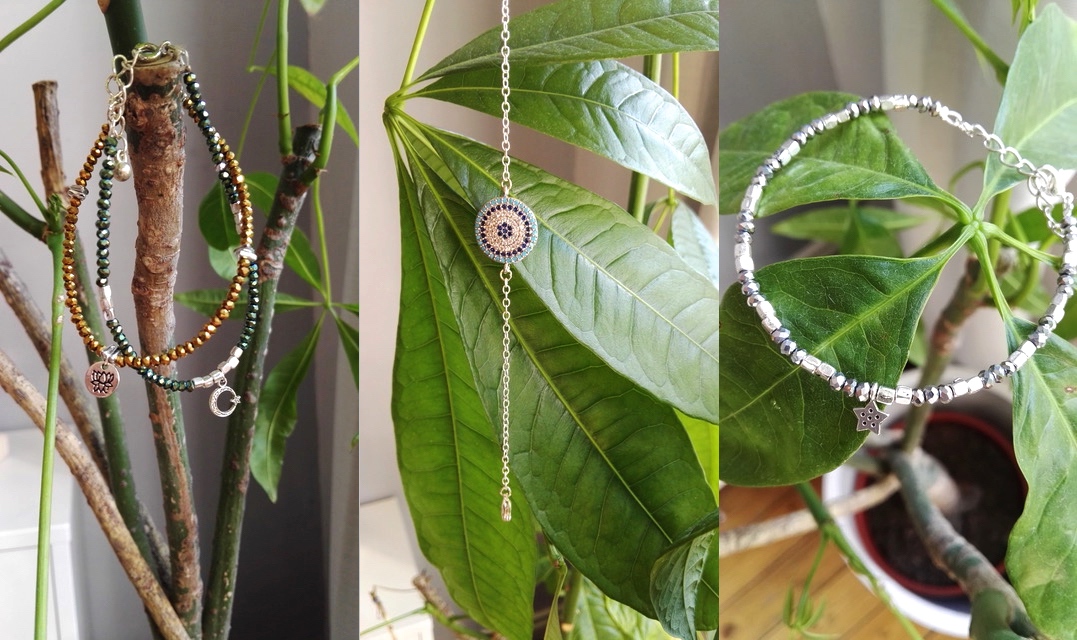 MerkenMerkenMerkenMerkenMerkenMerkenMerkenMerken
MerkenMerken
MerkenMerken
MerkenMerken