I must have eaten kilos of blueberries this summer already! I mean, I always liked them but this time around my love for them just hit another level. 😀 That's why I must share another awesome blueberry recipe with you today.
The other day my friend Nicole came to visit and I made this blueberry peach crumble. She never had crumble before and it was about time, because it turned out that she actually liked it a lot.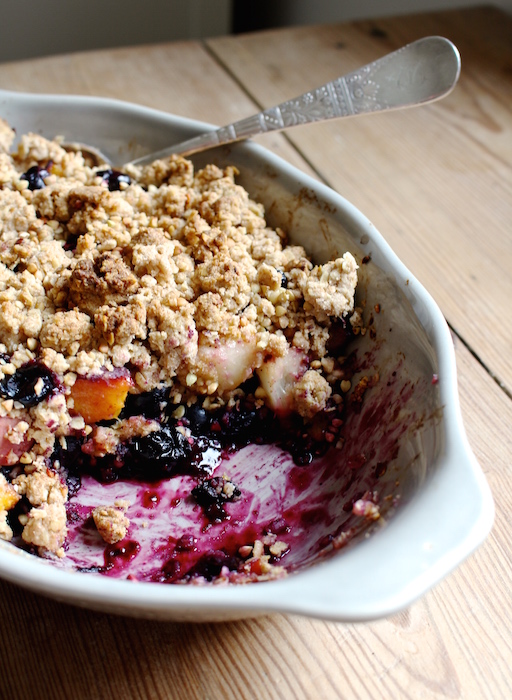 So Nicole, this recipe is for you so you can recreate it as often as you like. 😉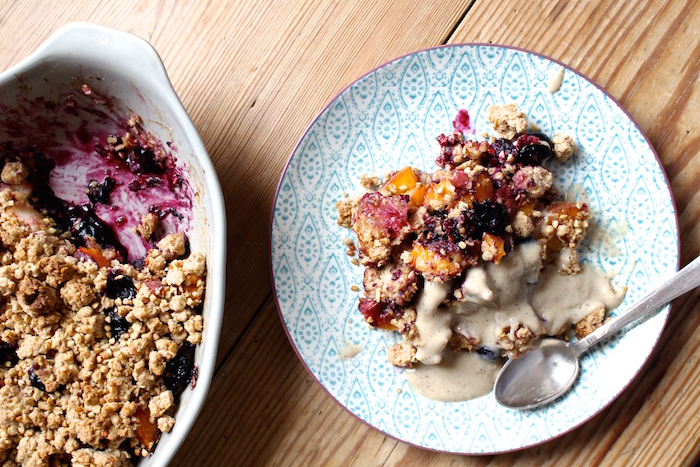 I hope you guys will try it too, since it is such a nice summer dessert. Sweet, fruity, gooey and a tad crunchy. It goes very well with vanilla ice cream or vanilla sauce.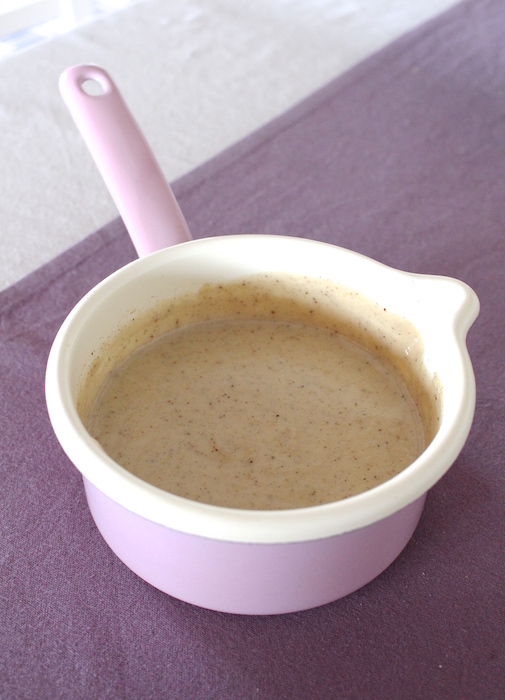 For the vanilla sauce in the recipe I used cashew butter, which turned out amazing. I also tried it with almond butter but cashew was definitely the better choice.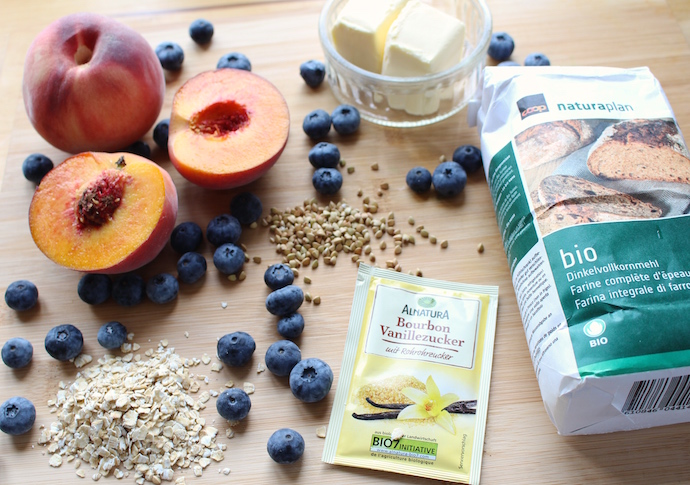 Blueberry Peach Crumble with Vanilla Sauce (Vegan)
For the crumble:
2 sweet & soft peaches (stoned)
200g blueberries
2 packs (à 8g) vanilla sugar
50g rolled oats + 3 tbsp oats (I used quick rolled oats)
100g whole wheat flour
85g plant-based margarine
30g raw cane sugar
2 EL buckwheat groats
For the vanilla sauce:
2 heaping spoons of cashew butter
3/4 cup water
1/2 tsp vanilla (scraped from the pod)
2-3 tbsp maple syrup
pinch of salt
Cut peaches in small pieces and mix together with blueberries, 3 tbsp of oats, 1 tbsp buckwheat oats and 1 pack of vanilla sugar (8g)  in a baking dish.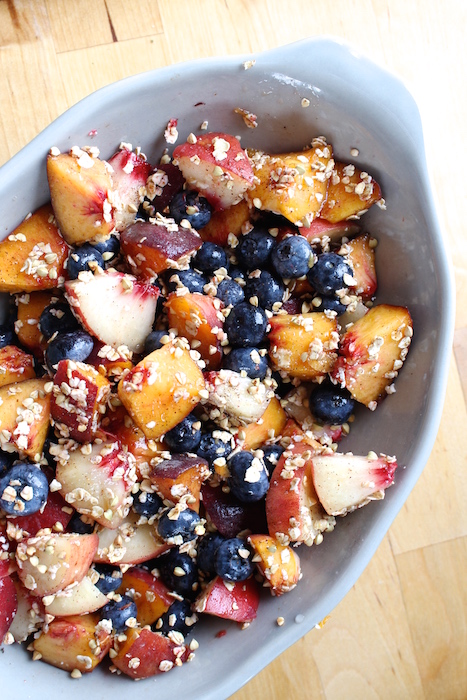 In another bowl mix together margarine, sugar, flour, 50g oats, 1 tbsp buckwheat groats and 1 pack of vanilla sugar until dough is crumbly. Mix a small amount of the dough (about 50g) with the fruit and crumble the rest on top. Sprinkle with some buckwheat groats and bake in the oven for about 30min at 180°C/ 350°C until golden.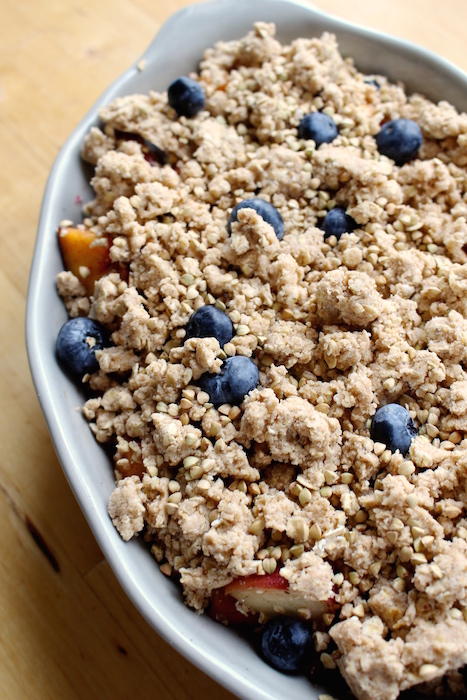 Serve warm with ice cream or with vanilla sauce.
For vanilla sauce, mix all ingredients together until cashew butter diluted in the water. Heat up the mixture until it thickens, eventually adding more water to make the consistency thinner.
MerkenMerken
MerkenMerken