I can't remember specifically when I started to have a passion for pottery, but assuming by the amount of dishes I have in my cupboard it goes way back. I think it has to do with my love for food and the ritual and celebration of eating. Preparing a meal mindfully and sharing it with loved ones, the presentation of the food and the table setting. To me beautiful pottery adds a special something to make the experience more unique and lovely.  May it be the daily morning tea or a birthday dinner.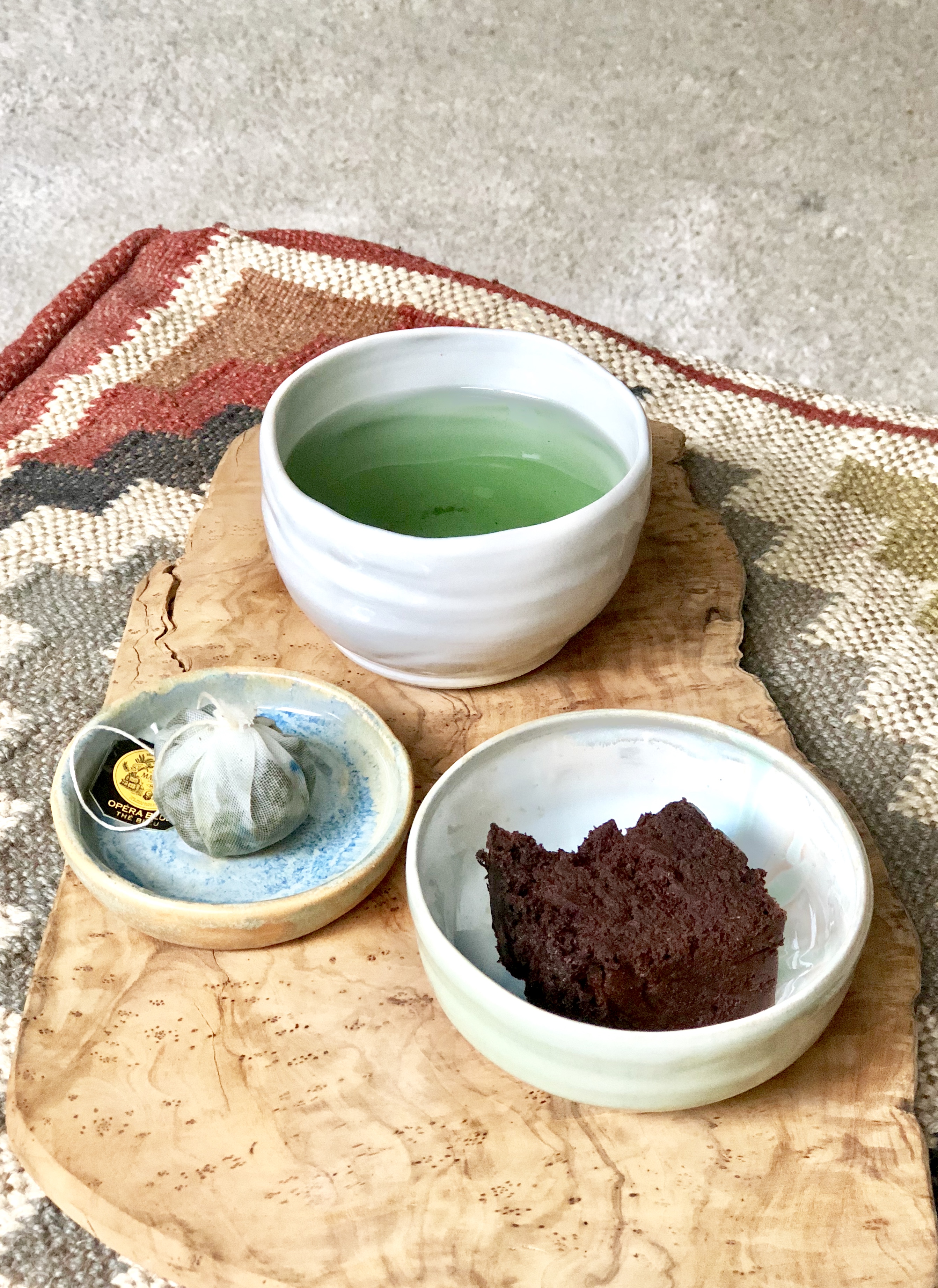 Some dishes might even have a story and emotional attachment, like some mugs that I brought back from trips or my grandparent's cookie jar. And sometimes it's just about the shape, color or the good feel in my hands.
Over the years I especially fell in love with unique, handcrafted pieces. They have a different energy about them, more lively and fun. The imperfect makes them special.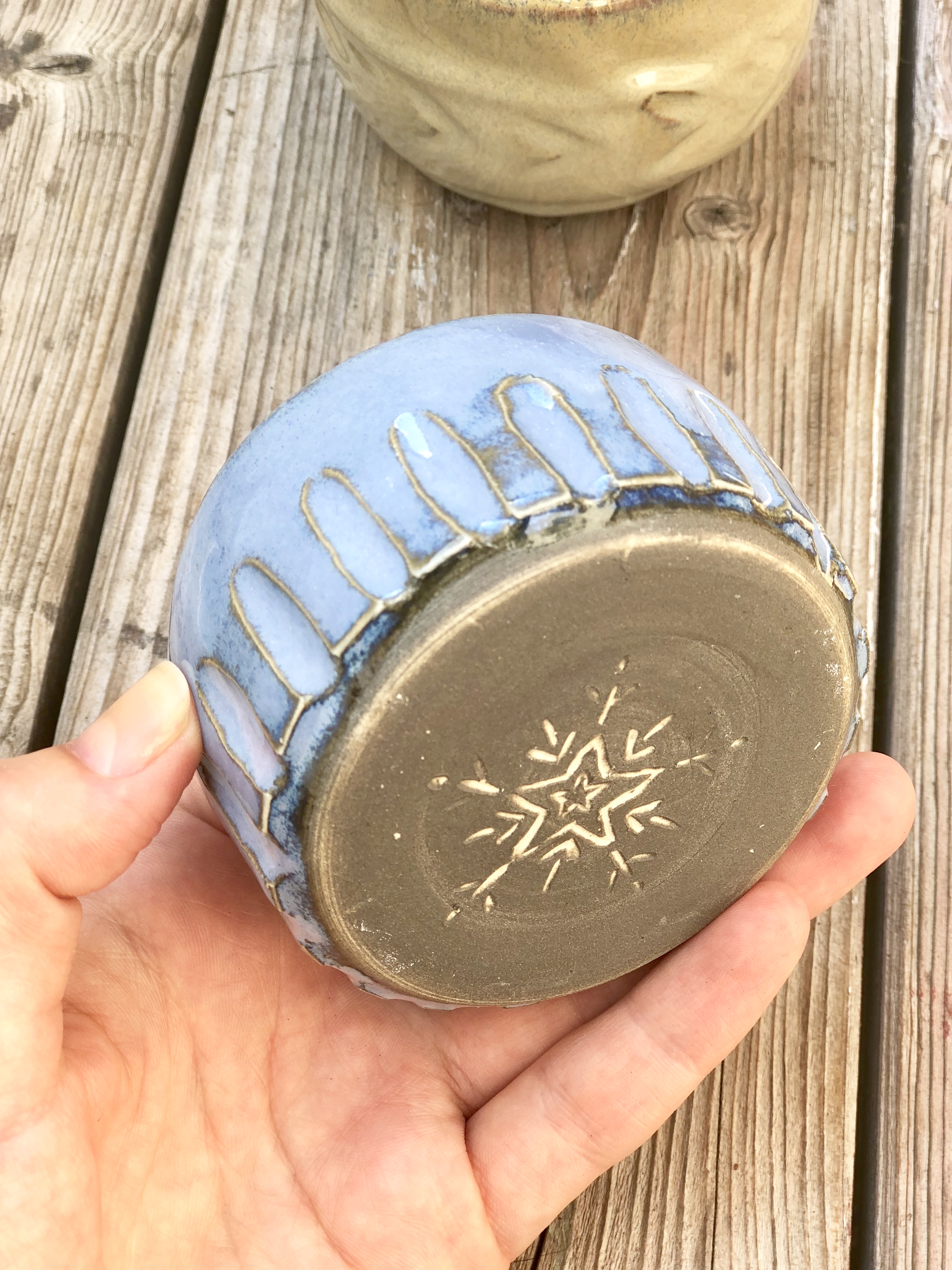 The other day I browsed our communal workshop offers and came across a pottery class with focus on creating pottery on the wheel. I was sold immediately! So together with my friend Anna  (who also loves pottery) I got my hands dirty and had the best of time!
It's definitely something I recommend for those who love pottery. The whole experience was so enriching and fun. And on top you end up with something lovely that is unique and personal.
I'll talk about the workshop itself further down in the post, where you learn what to expect in a pottery workshop. But first I'm gonna share 5 things I took away from the workshop or better: 5 reasons why YOU should be doing a pottery workshop too!
5 Reasons Why You Should do a Pottery Workshop
1. Crafting with you hands is meditative and relaxing
There is something so special about creating something with your own hands. It takes your mind off from everything else. You have to be present and focused, just like meditating. Getting lost in the process of creating is something we should all do much more often.
2. You learn to appreciate pottery even more
After having done the whole creative and crafty process myslef, I feel like every piece of pottery I own has even more value. I see and appreciate the energy and the craftsmanship that went into each piece and it makes me want to buy quality instead of mass production. This is by the way also better for the environment, because all the mass produced cheap pottery also means a lot of wasted energy. Pottery ovens use A LOT of electricity. So pick your pieces with care and only buy what you really love.
3. Learning new skills feels enriching
After the pottery workshop I noticed that I don't experience the sensation of learning new skills much anymore as an adult. It happened more frequently as a young person while exploring new hobbys and talents or simply by being in school. I noticed that I missed this feeling. Learning something new makes you grow and this part alone feels so good.
4. Using your finished pieces at home is lasting happiness
The first time I drank out of my handmade matcha cup, I felt total bliss. I enjoyed the whole ritual of making and drinking the tea so much and I know that it will always have this special feel to it when using it.
5. The result is a surprise!
If you're not totally skilled yet, you can never really know how your piece will turn out to look like. The shape turns out kind of random because you can't control that thing yet. Also the clay will shrink 10% after being in the oven and the color of the glaze looks completely different before and after firing. So every step of the way, you're in constant curiosity. I didn't imagine it to be like this but I love the surprise factor!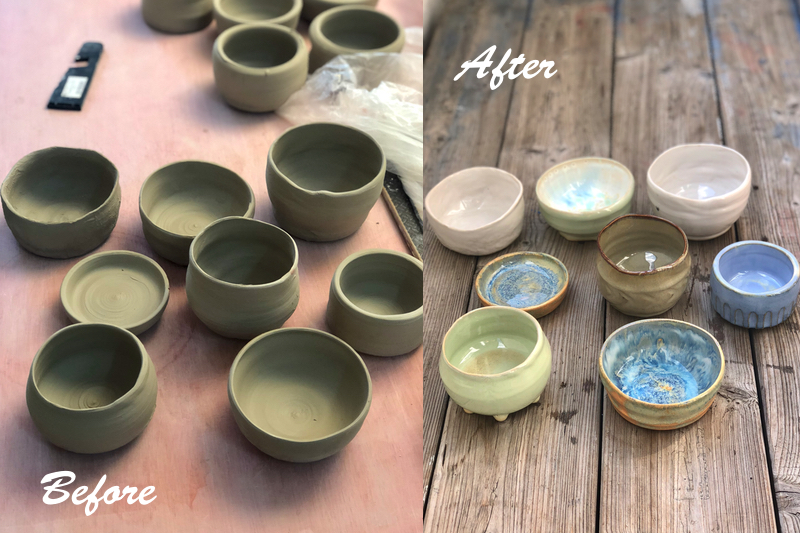 The Pottery Workshop 
The class was held on three Fridays from 10am – 5pm and each week we learned another step of the whole process of creating pottery. What first seemed like a lot of time would actually turn out to just fly by because you get lost in the creation process.
Day 1
I didn't know what to expect at all. My goal was to make a water bowl for my dog and a matcha cup. I must admit that I was a bit naive in thinking that I could create something exactly like I envisioned it. What I learned was that nothing turned out like I thought it would. I know, once you're really good at it, you'll be able to create your visions, but for us noobs we were happy if we came out with a shape at all. In our first class we learned how to form cylinders out of 400g pieces of clay. So we made little mugs and bowls – as many as we could in the time we had.  These are the 8 pieces I made.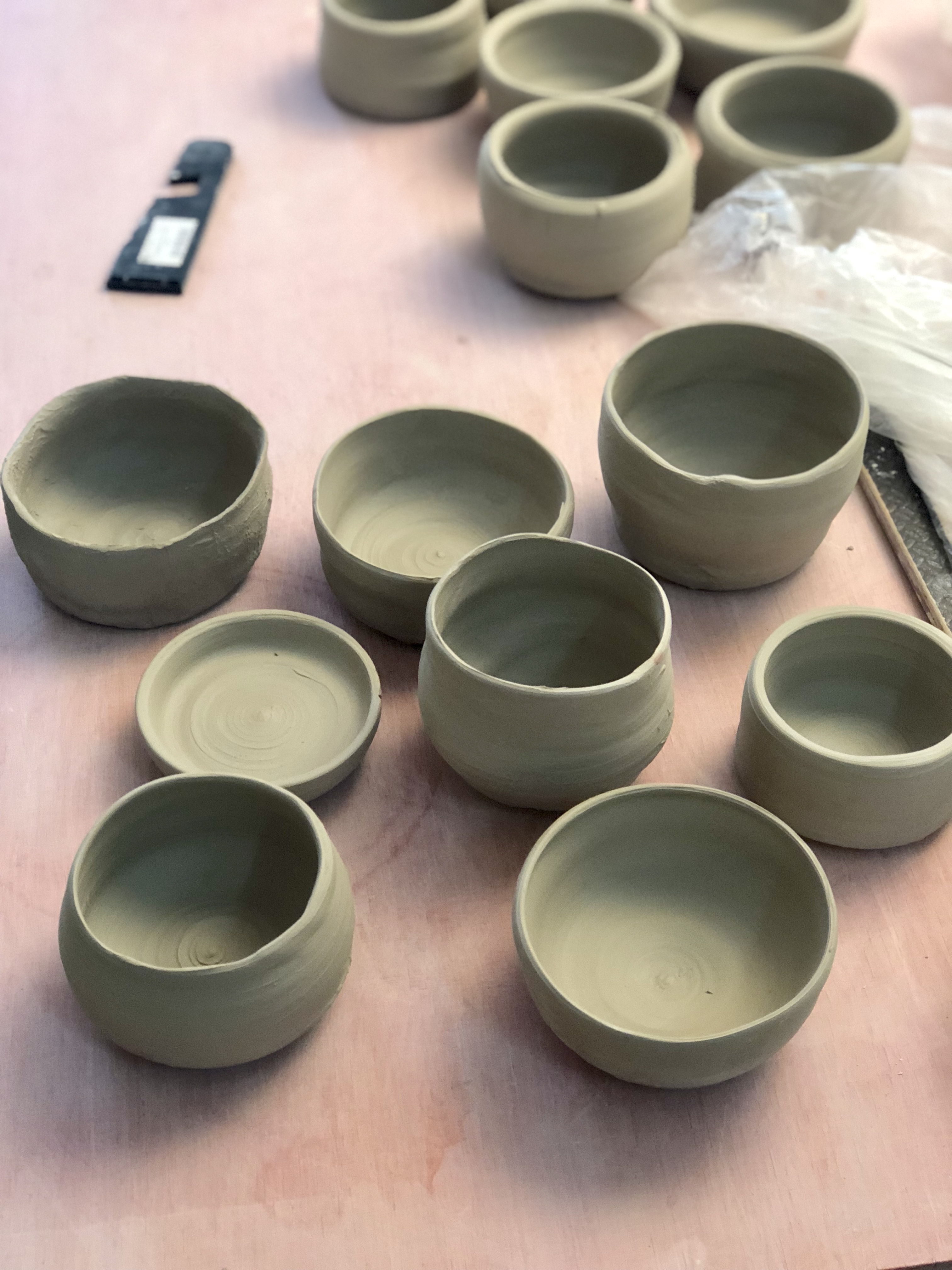 First you have to center the clay on the wheel, which is not as easy as it seems. Having said that, nothing of all this is as easy as it seems! 😀 You have to use your arm muscles and every little movement of your finger has an impact. That is why the shapes turn out quite random in the beginning.
Also you have to make sure that the cylinder have the same thickness on all sides so that the clay doesn't break in the oven.  It was quite a challenge and I had to focus a lot. Once you put pressure on the clay, the object changes shapes very quickly. This is also why it was super hard to actually make the exact shape I had in mind. It ALWAYS turned out to be something else than I thought I'd make. Still beautiful but not planned at all. After a few tries I felt like I was getting into a groove, working a bit less by the head but more by the feel. Almost meditative and really fun!
Day 2
One week later the clay had dried a little, making it safe enough to embellish our objects. Polish, engrave shapes, adding a base or a handle. These steps took much longer than I thought. First, the creative process took a while. These are your little babies and you don't want to ruin them. So what will you make of them? How to decorate? Another worry was to accidentally break something. Though the clay had dried a bit, it was still very delicate.
Also you will only find out how well you have worked, once the clay is fired in the oven. There might be air bubbles in the clay or uneven parts, that will break in the fire process. After another 7 hours (including a delicious vegan lunch break at Limu) we finished decorating our pottery and left satisfied but also curious and a bit anxious for the next week. How would they look like after the first oven run and would they all stay in one piece?
Day 3
In our third and last class, we could then color/glaze the objects, which had turned white after the first oven run. I was lucky that non of my pieces broke in the oven. So fingers crossed, they would get through the final step as well.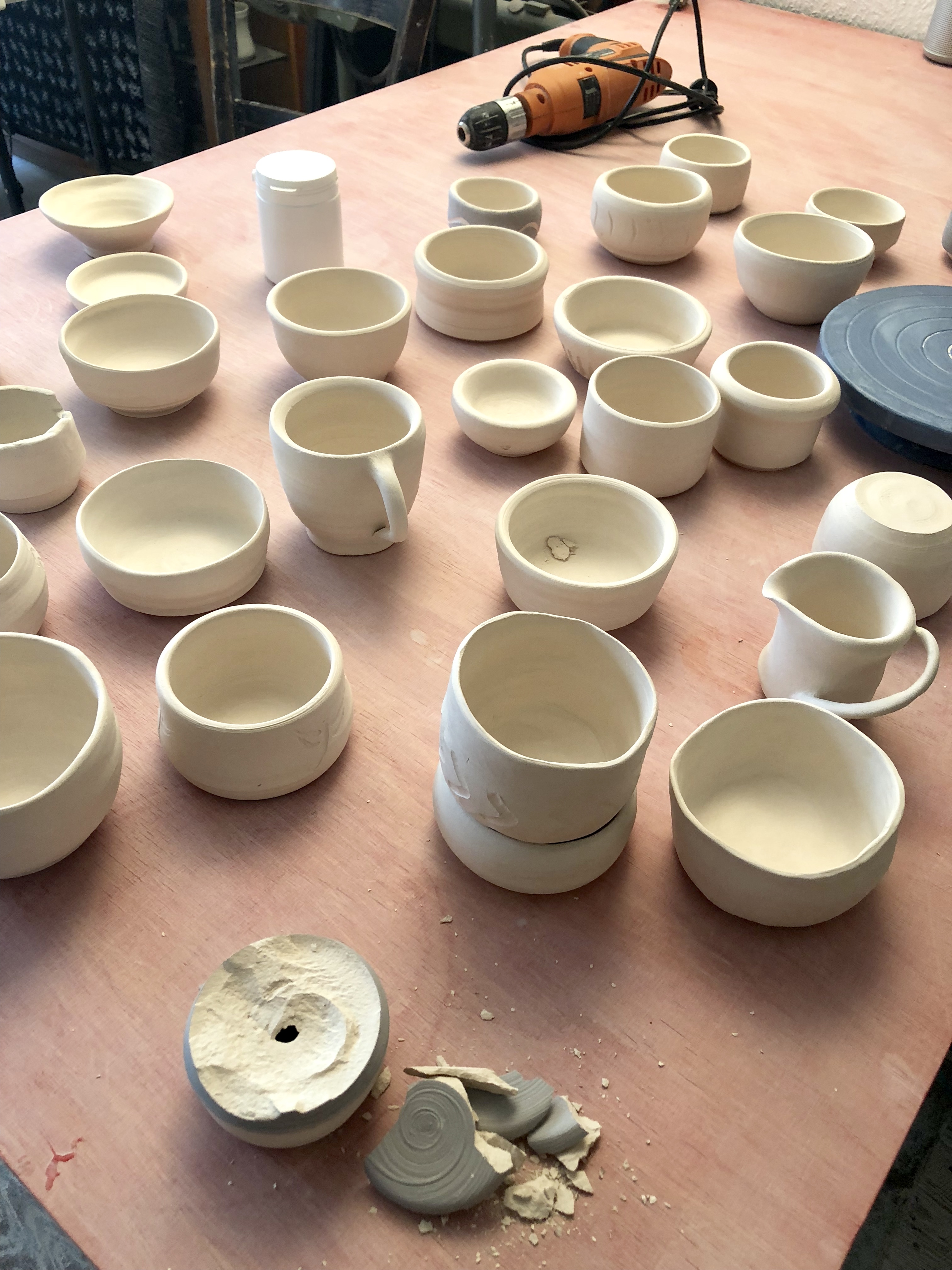 Like the week before I had a hard time deciding on what I wanted to do, which colors to choose. There are so many options! Our teacher had a catalog with available colors, but they would never be exact like in the picture because it also depends on how thick you apply them and how well the colour (and the pigments) were stirred before dipping. Something that was stunning to me was the fact that you could not see the true color in its "before" status. You could have a bucket of red colored liqiud and once you dip your mug in it and fire it in the oven, it would turn out to be a completely different color!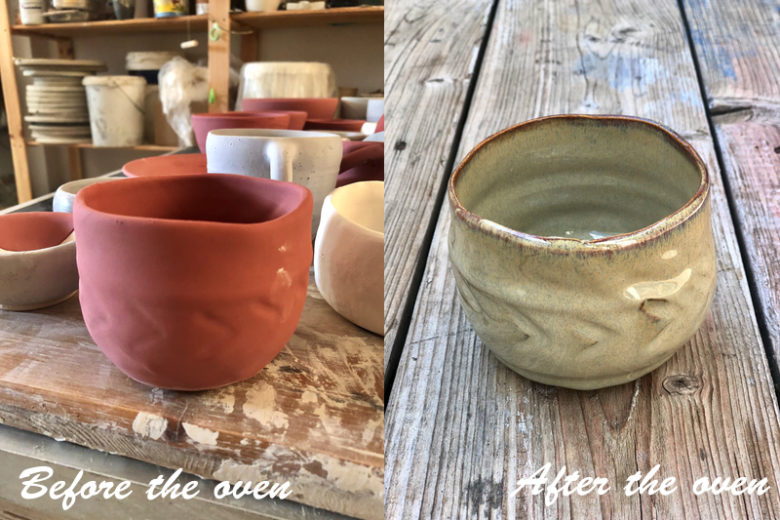 Totally wicked. So even though you finally made a decision on a colour, you still had no idea what you would end up with.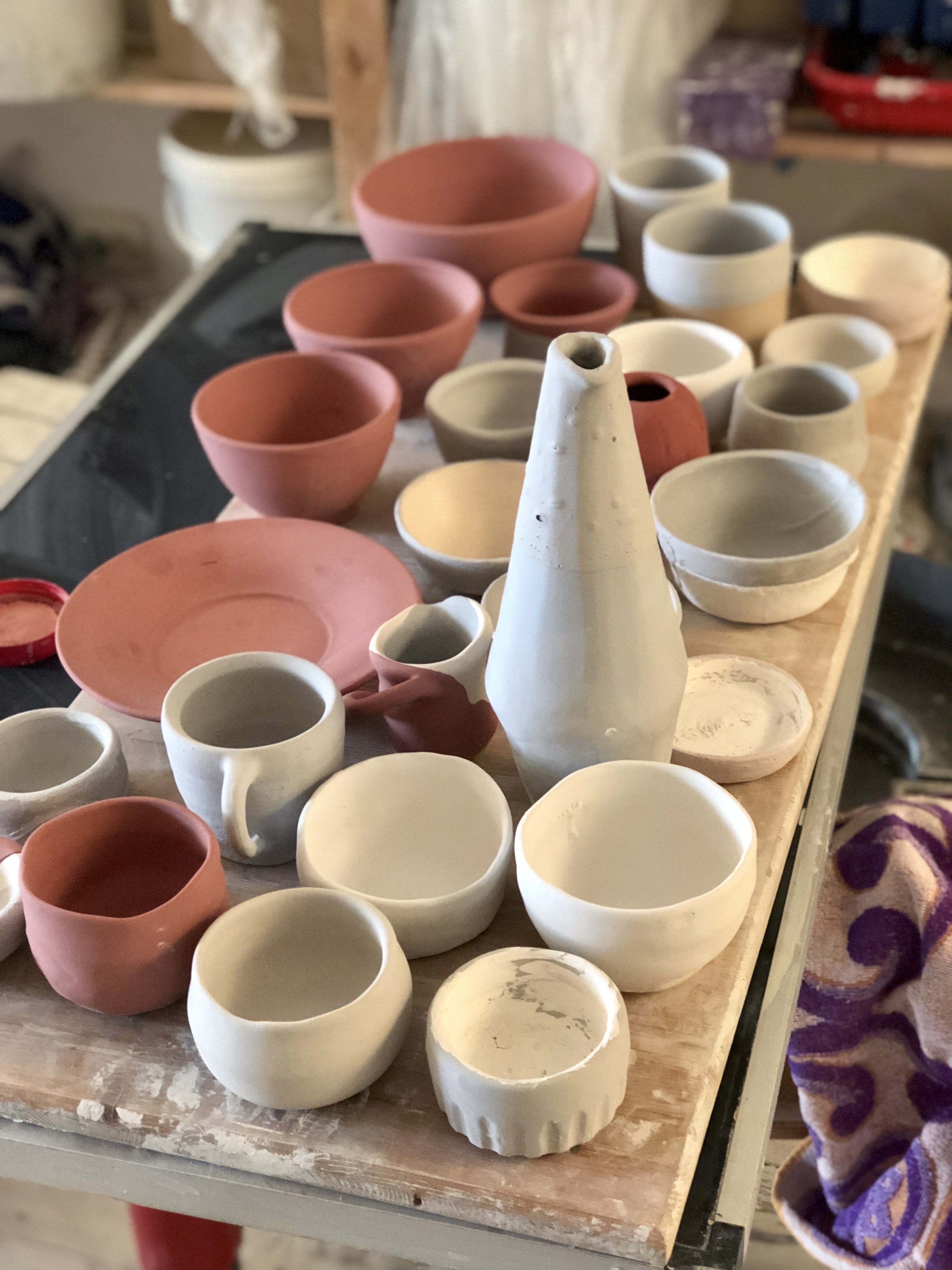 Finally,
two weeks later we were able to pick up the finished pieces. I couldn't wait to see how they turned out. Our teacher told us that clay will shrink 10% once it's completely dry. So in the end all our pieces looked a bit smaller than in the beginning. The colors turned out amazing!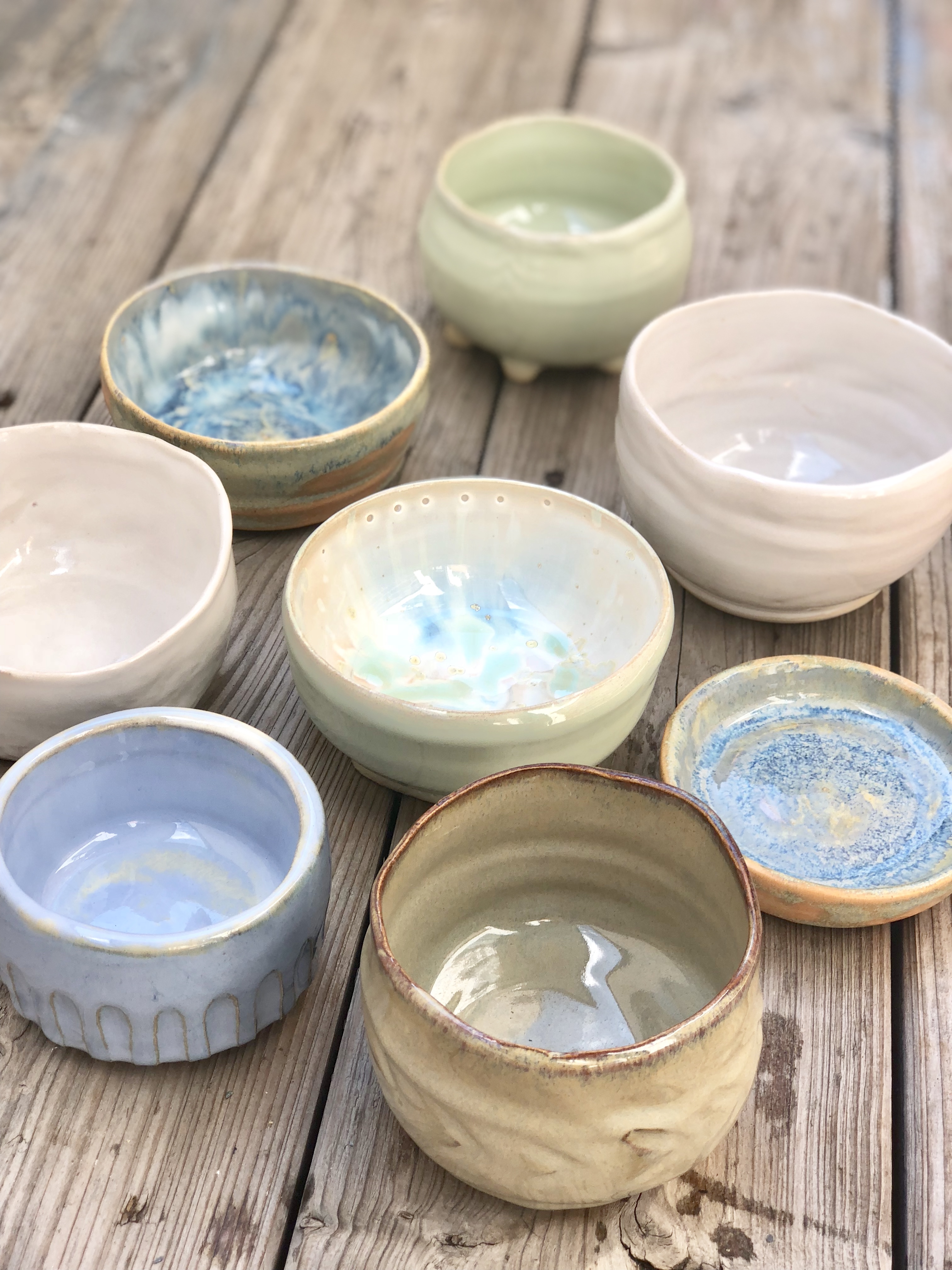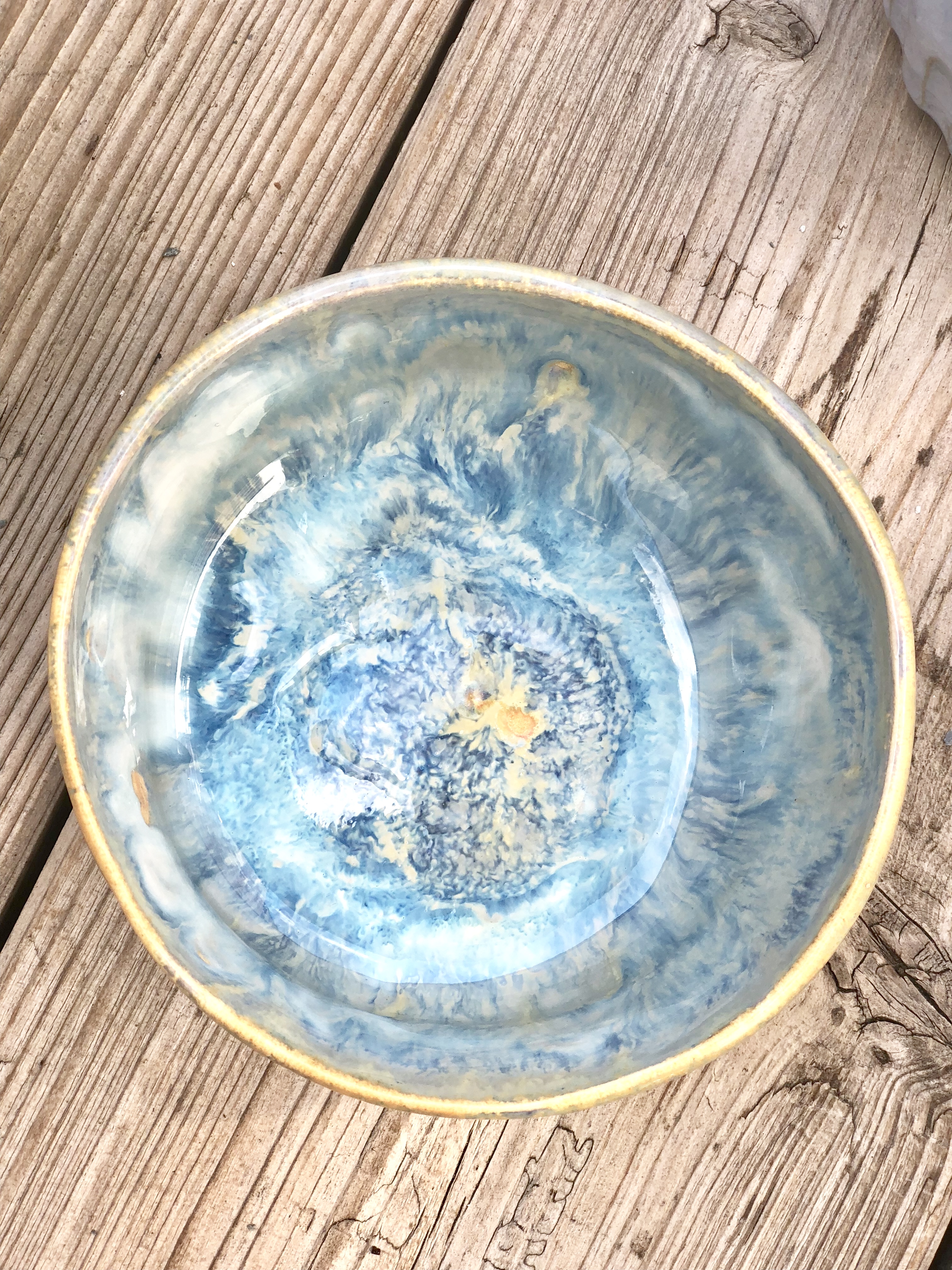 And I was super happy that non of my pieces broke in the oven. Phew!
Though I wasn't able to make a water bowl for my dog (this would be more advanced and needs more clay too), I did manage to make a matcha mug. The first sip out of it felt like true happiness!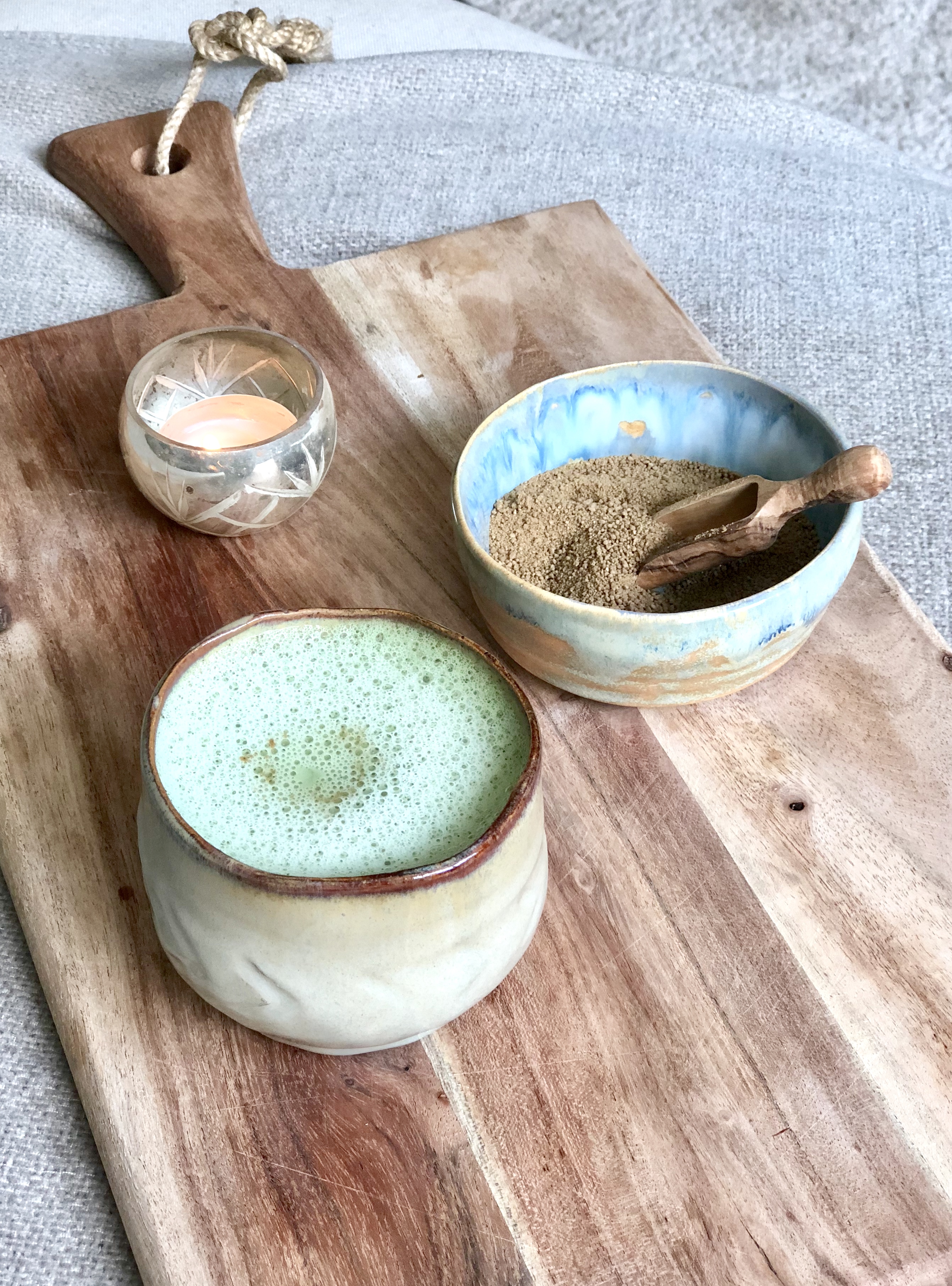 So, did I convince you to also try a pottery workshop? Or have you already done this before?  I sure hope that this wasn't my last time of creating pottery. Feels like a new world just opened up!