Hey Lovelies and Happy Easter!
What are you up to this weekend? I was hoping that we'd have some sunshine here in Hamburg because everything is starting to bloom and I would love to spend some time in nature, but it's quite grey and rainy. Even more reason to do some fun things at home, like a long breakfast with loved ones, which is exactly what I did this weekend.
And this is how it turned out to look like, before the food coma…
I love colorful food and tableware, especially now at spring time! And to add some more color to the table, I made smoothie shots in green, pink, yellow and purple and placed them randomly everywhere.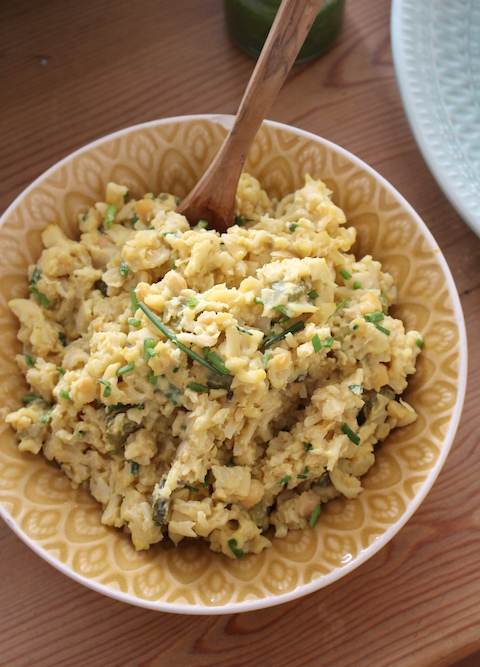 One of the hearty dishes I made was a plant-based egg salad. Instead of eggs I used noodles and Kala Namak salt. The taste and consistency is deceptively real!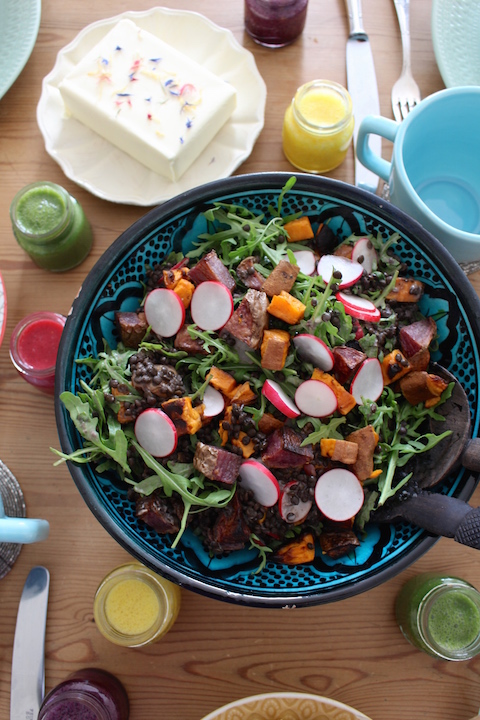 This is a lentil salad with beluga lentils, sweet potatoes, arugula, reddish and a tahini-ginger dressing. Assuming from the reactions of the guests, this was the winner of the day.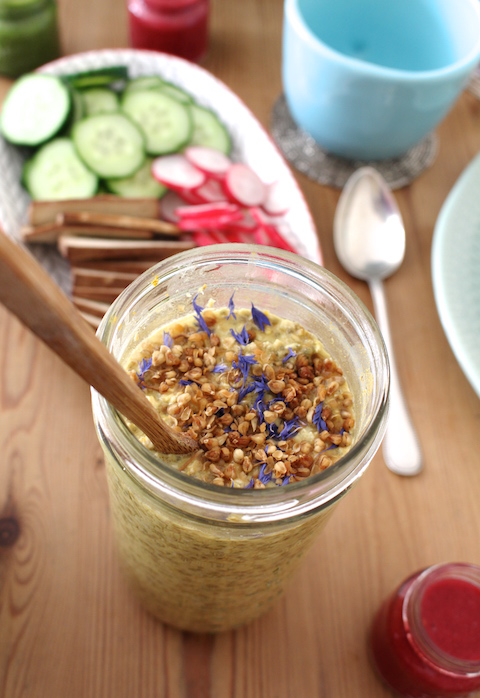 For the sweet tooth: golden milk chia oats with mulberries…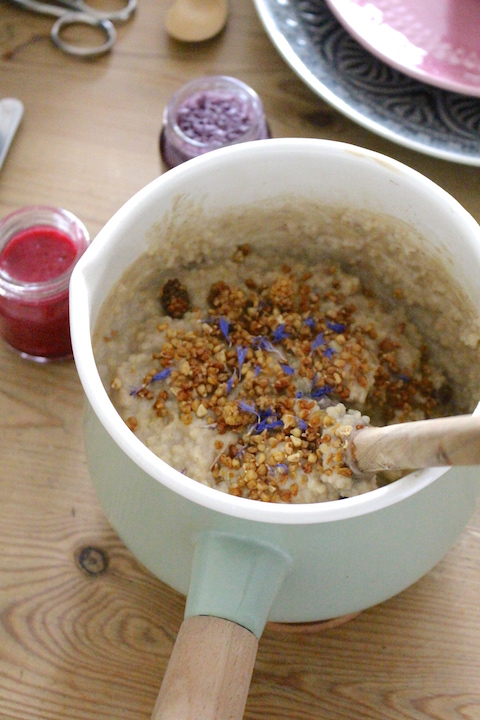 … and creamy millet porridge with cashew butter and maple syrup.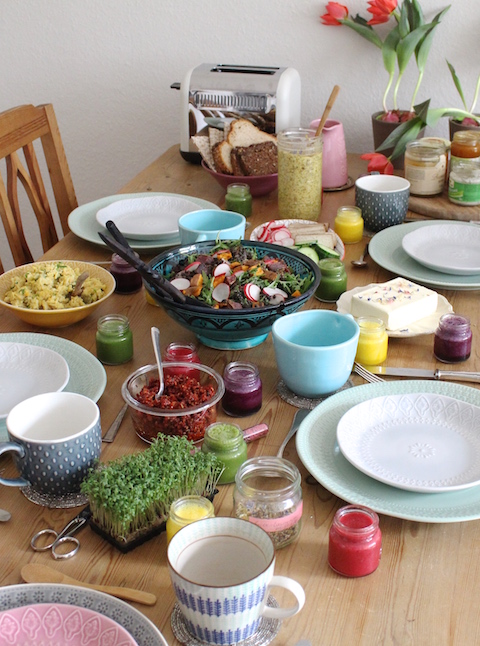 There were also two different sourdough breads with various spreads and toppings, sweet and salty.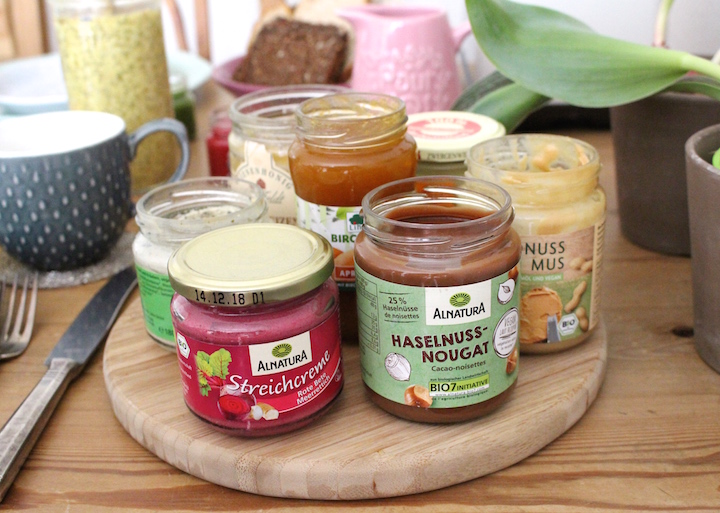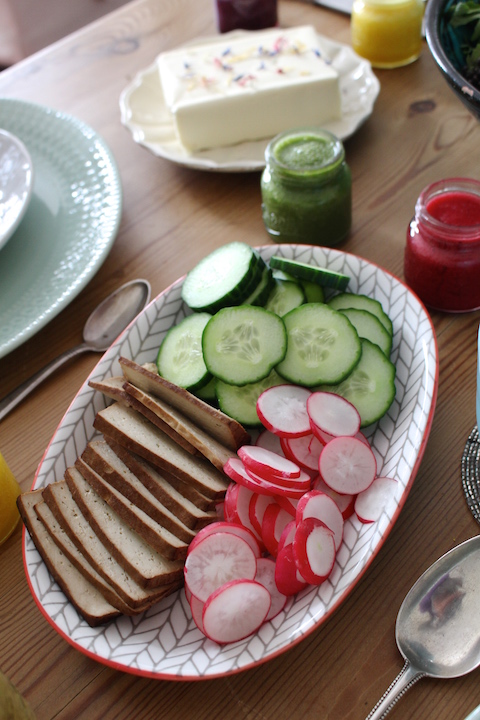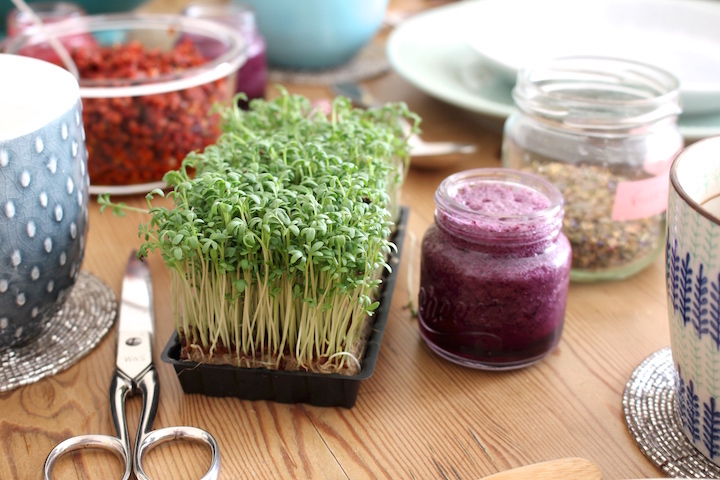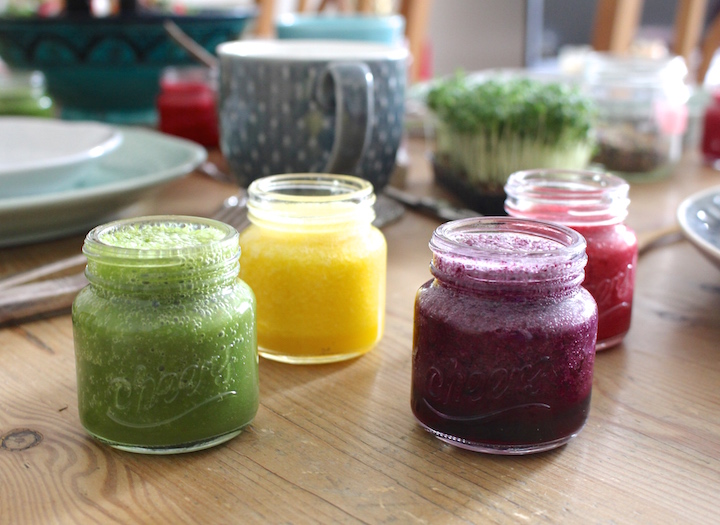 The smoothie shots I made with blueberry+coconut water+maca / spinach+cucumber+parsley+banana / strawberry+raspberry+beetroot and orange+lemon+ginger.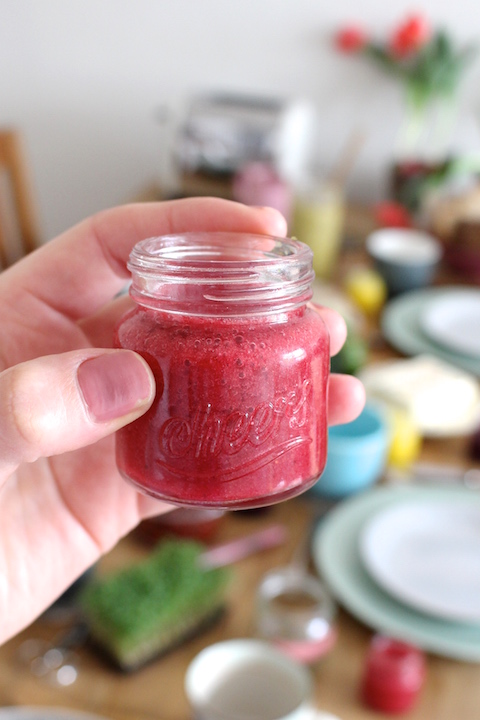 Motto of the day:
Happy Easter everybody!
MerkenMerken
MerkenMerken