Do you also love muesli and porridge for breakfast? Then I have the ultimate recommendation for you! But first, let me tell you how I happened to find this good stuff.
About a year ago I first heard of a guy named Niko Rittenau and have since been really interested in his work. Niko is a young and upcoming nutritionist who has a passion for healthy living. With his work he is not only spreading the message of the plant-based diet but puts his focus on health and how to nourish the body to thrive in the best possible way. He really got me into paying more attention to my gut health, so I started sprouting, fermenting food and using probiotics.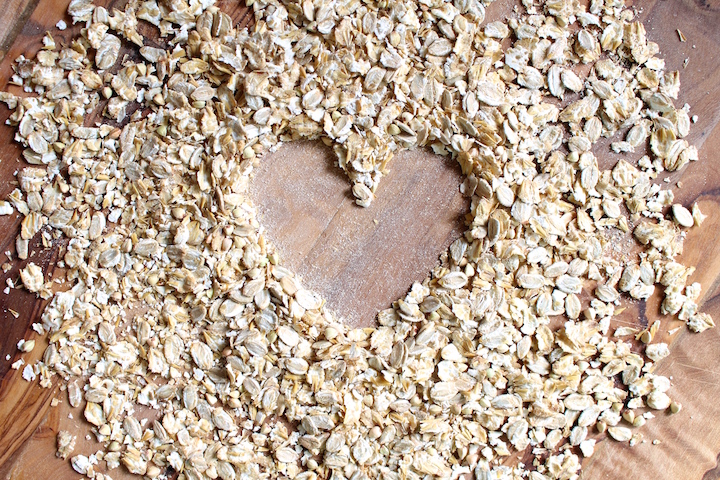 A few weeks ago Niko announced that he teamed up with a friend to create his own brand of muesli, called Keimster – an organic muesli made of germinated seeds. The process of germinating gives seeds a much higher nutritional density and makes them more easily digestible, which is why this stuff is super healthy! I was so intregued, that I had to order one of these awesome bulk bags (2,5kg!) of goodness.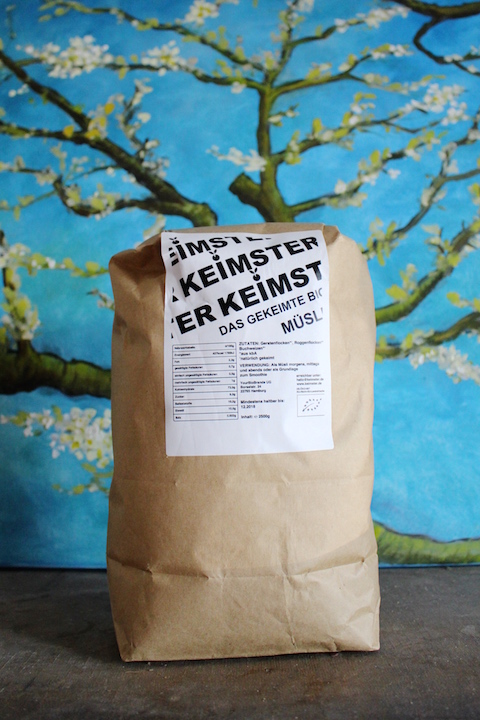 By the way, I love that the Keimster guys thought about eco-friendly packaging as well. Thumbs up for the plastic-free paper bags! And as if this isn't great enough already, this stuff also tastes amazing! To be honest, I was a bit surprised how rich in flavor it is, since it only has three (!) ingredients: germinated barley flakes, rye flakes and buckwheat – no additives. It is deliciously nutty, sweet and even has a little crunch. To summ it up: this muesli ticks ALL my boxes —> happy me! 
It makes an awesome muesli on its own but still, I love experimenting with all kinds of variations too. Using Keimster as a base I love adding spices, dried and fresh fruits, nuts, superfoods etc.
In the following I'm sharing three recipes as an inspiration on how to use Keimster as a base for your own creations.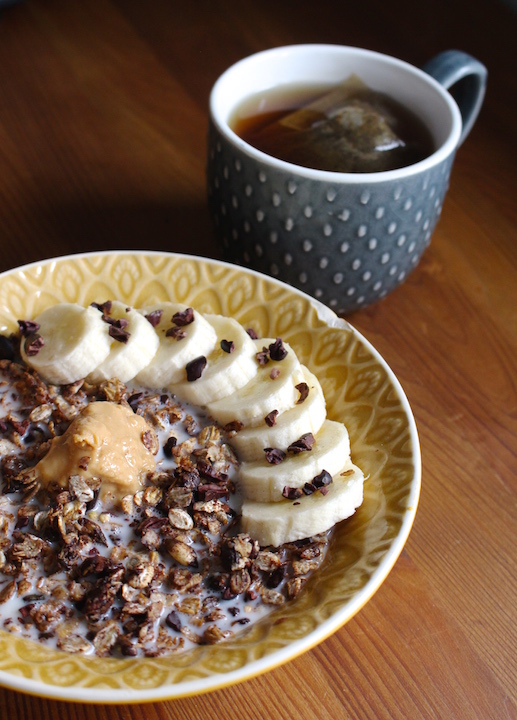 Chocolate Peanut Butter Banana Muesli
(makes 2 portions)
I know, this is almost a bit too decadent. Almost. 😉 I just love this combination! And you'll be surprised how healthy this one actually is.
2 tbsp of your favorite nuts or seeds (I used pumpkin and sunflower seeds)
1 tbsp maple syrup
2 tsp coconut oil
2 tsp cacao powder
1 cup Keimster Müsli
2 tbsp cacao nibs
1 dollop of sugar-free peanut butter
1 banana
plant-based milk (I used oat milk)
Roast the seeds in a pan. Once slightly golden, add maple syrup and coconut oil. Take it from the heat once it is melted and ad cacao powder, Keimster muesli and cacao nibs. Let cool for a few minutes and then prepare your muesli in a bowl by topping it with banana and peanut butter and then adding the plant-based milk of your choice.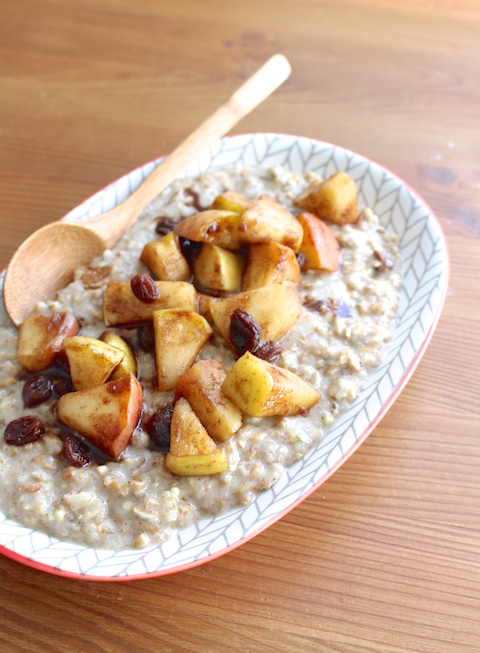 Apple Pie Porridge
(makes 1 big portion)
This one is such a comfort food. Especially on cold days, I love a warm porridge to start the day.
1/2 cup plus 2 tbsp Keimster muesli
1/4 tsp vanilla
1 cup plant-based milk (I used oat milk)
1 small apple (cut in small dices)
1/4 cup water
1 tbsp rasins
1/2 tsp cardamom
1 tsp cinnamon
2 tsp maple syrup
In a small pot, bring to boil plant-based milk together with the muesli and vanilla. Take away from heat and let sit while stirring occasionally. Meanwhile, heat up the apples with the water, raisins, cardamom and cinnamon in another small pot. Let cook until water is almost vaporizes and the apples are softened. Now add the maple syrup and let caramelize for a little bit. Top the warm porridge with the apple mix and enjoy! 🙂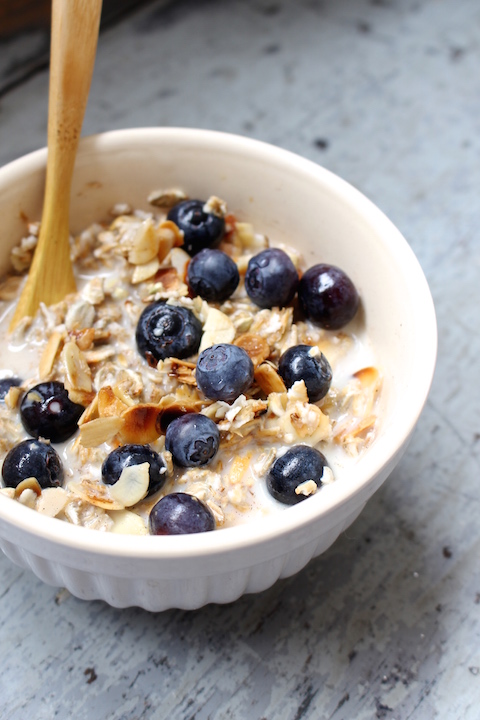 Blueberry Vanilla Muesli
(makes 1 portion)
Aaaah blueberries… I just love them! Together with muesli and cold plant-based milk, this is perfect for a sunny breakfast on the balcony. 🙂
2 handful of Keimster muesli
1/2 teaspoon of vanilla (or to taste)
2 tbsp slivered almonds
2 tsp maple syrup
2 tbsp blueberries
cold plant-based milk (I used oat milk)
In a small pan, roast the almonds until golden. Add maple syrup and let caramelize for about half a minute.  Mix together with the rest of the ingredients and it's ready to indulge on.
MerkenMerken
MerkenMerken
MerkenMerken
Summary
Reviewer
Review Date
Reviewed Item
Author Rating