Hey Lovelies!
Since I moved back to Hamburg, I feel like I'm falling in love all over again with this amazing city. There is so much to see and experience and I would love to share more of those things and places with you here on the blog.
Today I want to tell you about this sweet Pop-Up-Store.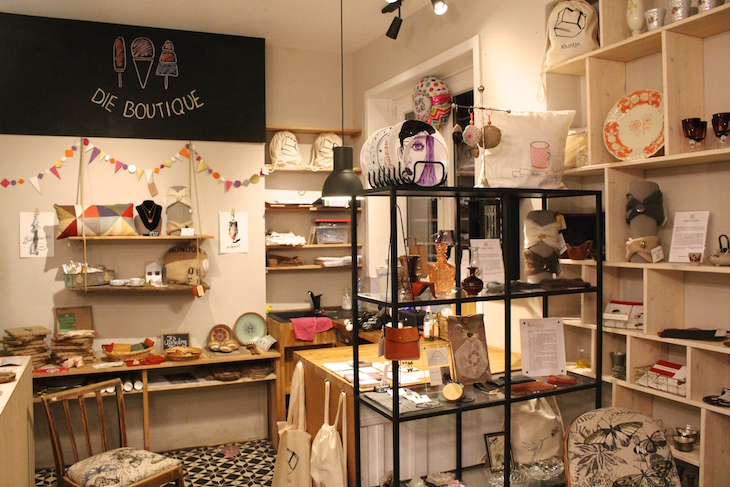 It was organized by my dear friend Nicole, who designs beautiful up-cycled jewelry. Her label is called Urban Swag.
From November 2016 until February 2017 she invited different fashion and design labels to collaborate with her to open a little Pop-Up-Store in the beautiful part of town called Eppendorf.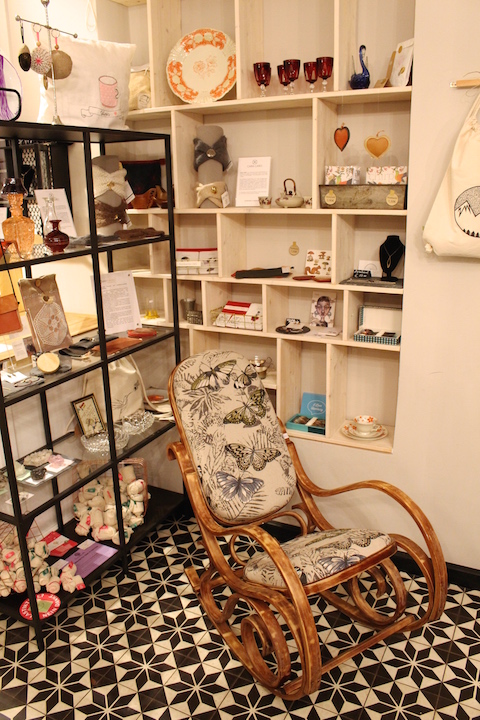 The location is actually an ice cream shop during summer, so while it is closed during winter the idea was born to use the space for a little shop that gives small labels the opportunity to present themselves in a cozy atmosphere.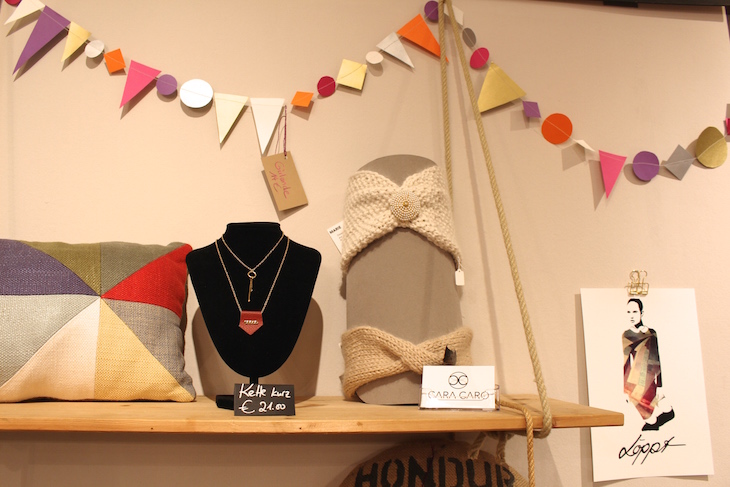 When you enter the shop it's hard to decide where to look first. It's full of little gems and treasures. And the best, they are all made with love and detail.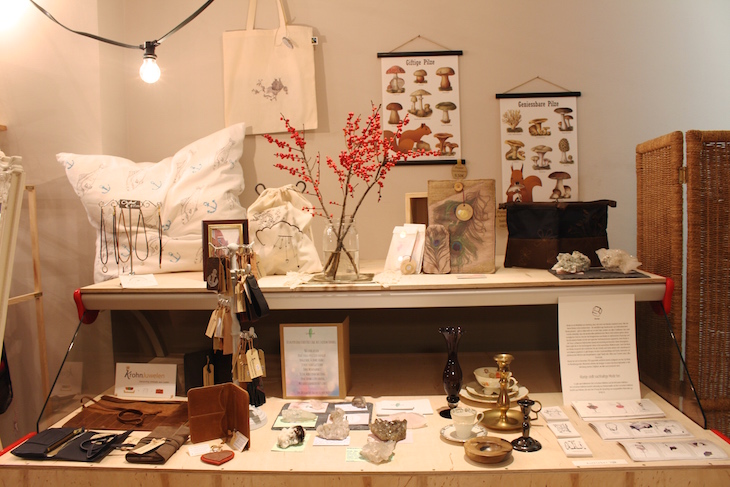 Next to Urban Swag you'll find handmade headbands by Cara Caro, hip upcycling fashion by  Kluntje, beautiful fair trade crystals by Steinerausch, upcycled leather products and cute stationaries by Krohnjuwelen, handcrafted vintage furniture by Der Hinterhof, wicked awesome illustrations and designs by Karina Rehrbehn and Katarina Kühl,  vintage finds and antiques by Gebrauch(t)sgut and other labels that will vary during the 4 month pop up. And guess who will also be displaying her darn practical reusable shopping bags this December??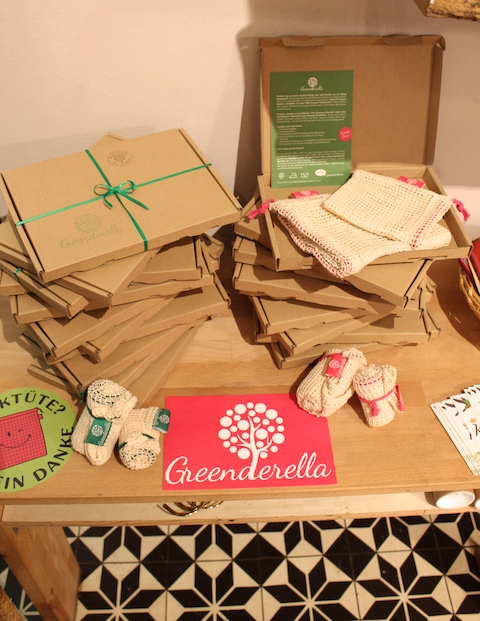 YAAAYY! Greenderella is is da house! So happy to be part of it. :)))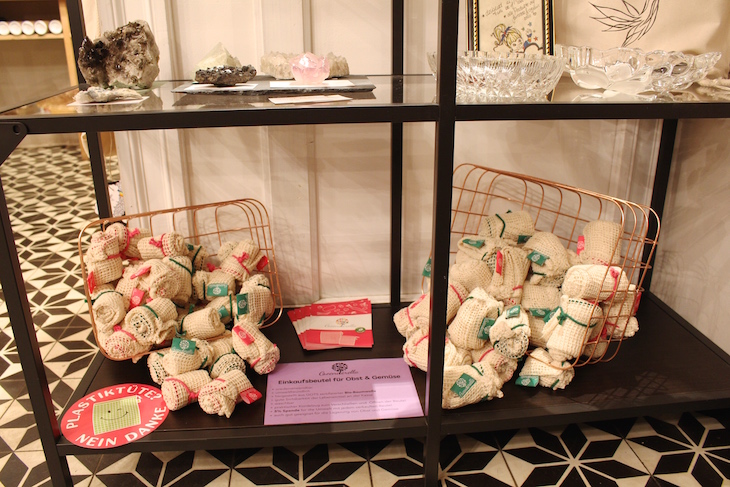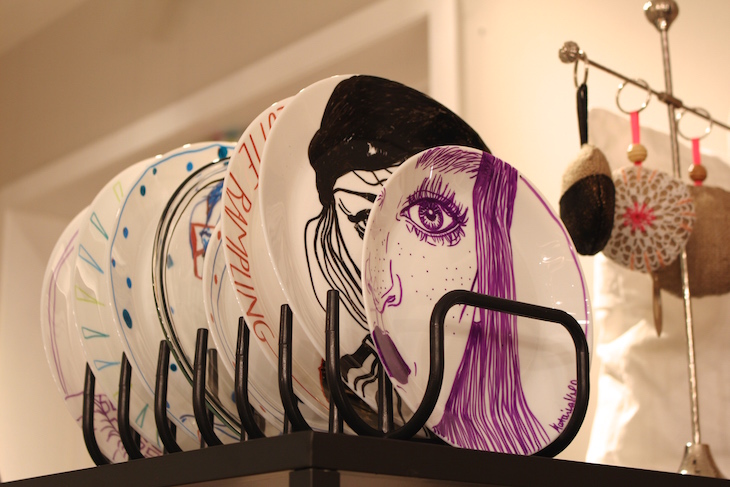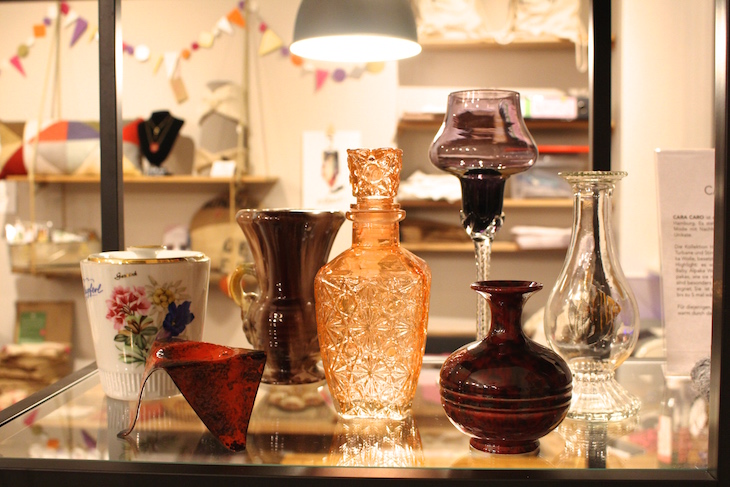 You see, there is lots to discover and I think everybody participating did a fantastic job in creating this lovely place.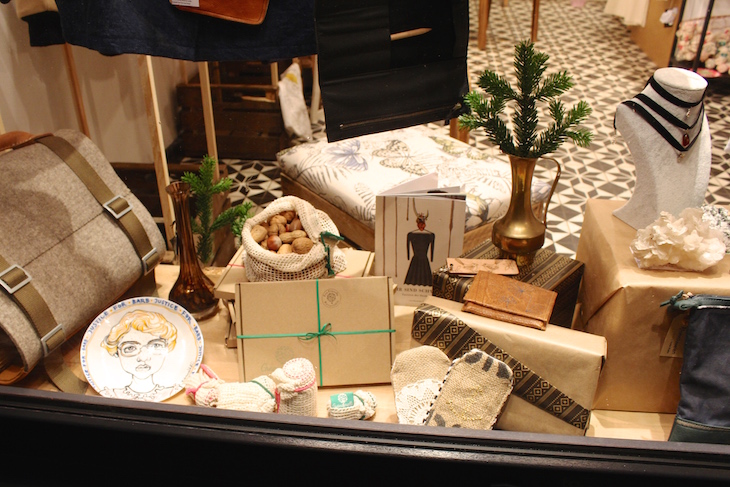 The owner of the location doesn't only have an ice cream shop but also a beautiful Cafe called Delikate, which is right next door and open all year. If you plan to visit the shop I can only recommend to stop by here as well. I had a delicious vegan cheesecake there the other day and the place is super cozy.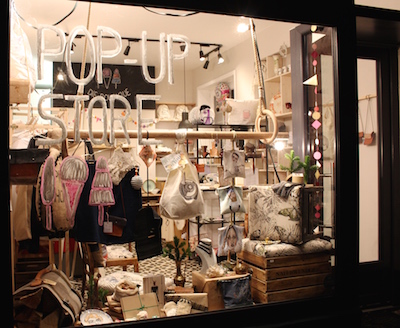 Pop Up Store Eppendorf 
Schubackstraße 4
20251 Hamburg
OPENING HOURS
Wednesday 10am-6pm
Thursday 10am-9pm
Friday 10am-6pm
Saturday 11am-6pm
MerkenMerken
MerkenMerken
MerkenMerken