As if I didn't post enough cake recipes lately, I have to share another one with you today. Fitting to the season, it's a vegan plum cake. At the market they had so many beautiful plums in all variations, so I bought a bunch. Enough to snack on during the day and to bake a delicious cake for the afternoon.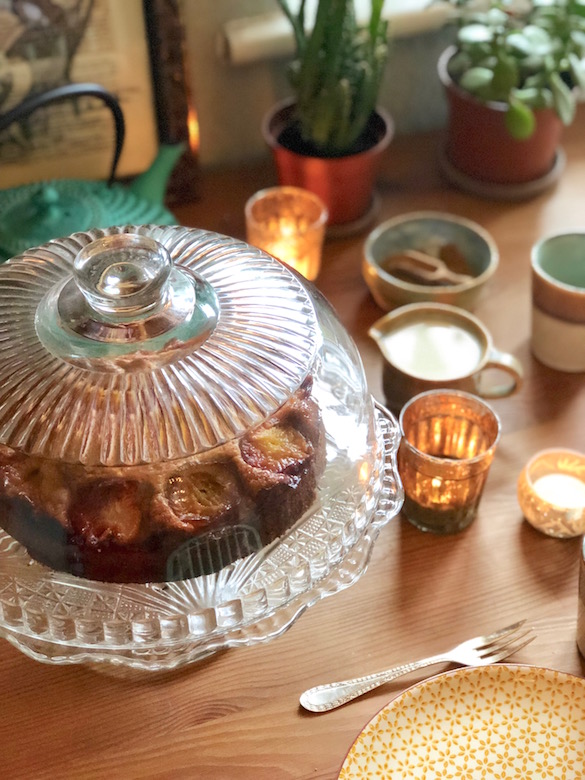 The recipe I'm sharing today is very simply and quick to make. If you didn't bake vegan cakes before, this could be a great recipe to start! You'll be surprised how well it works, even without eggs and dairy.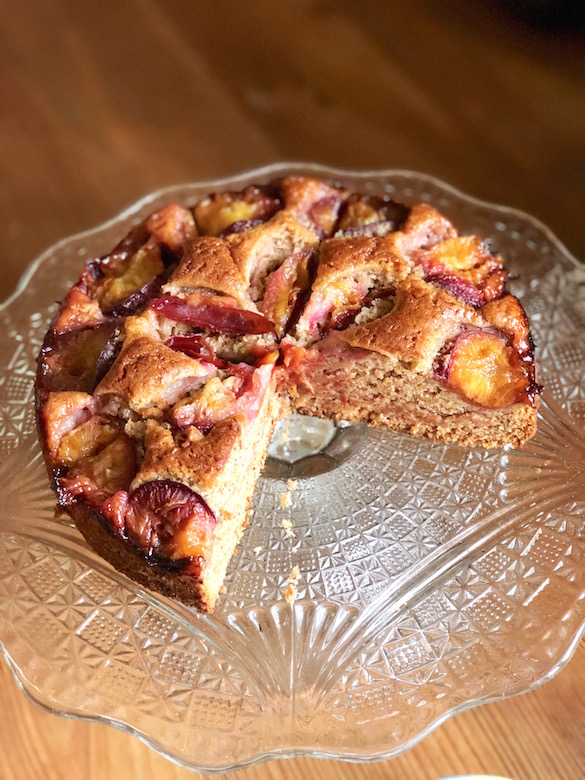 I don't know about you, but I connect plum cake with cozy autumn days. To me it's not so much of a summer cake. So I love adding cinnamon for the seasonal flavor. Cinnamon and plum go so well together, don't you think?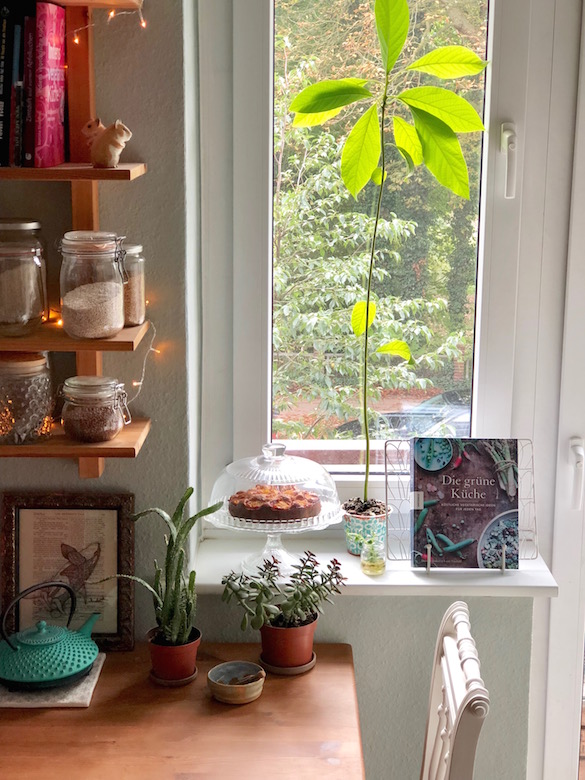 Today it was one of those cozy autumn days. A little rainy, cool air and falling leaves with every wind blow. Perfect for baking a plum cake! Which is what I did right away after my morning walk with Fritzi. It made the whole apartment smell so lovely. After it cooled down I placed it on the cake stand, ready to serve later in the afternoon.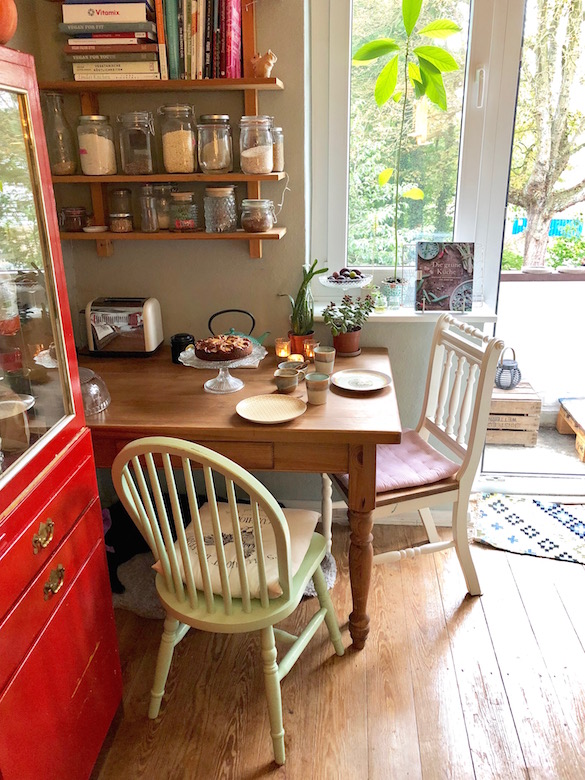 Since I love hanging out in our kitchen, I sat up the table with the vegan plum cake, a lovely tea and some candles.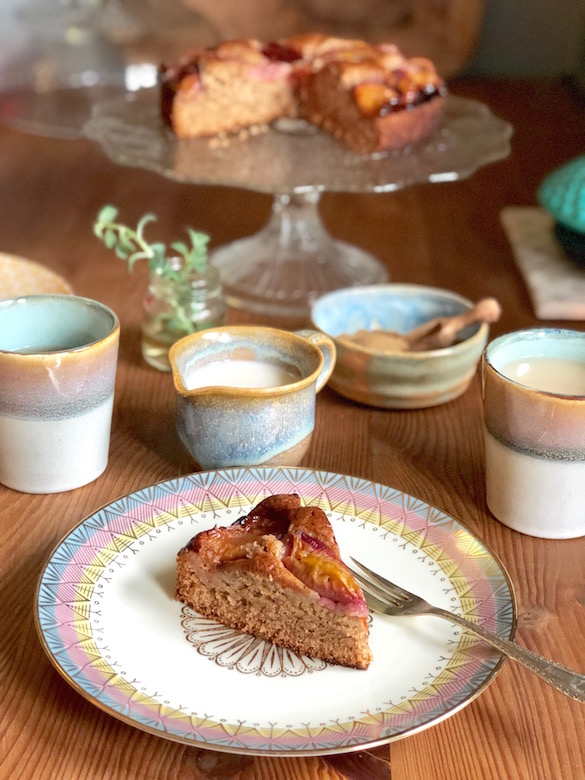 When my boyfriend came home from work, we sat down for a little break and talked about the day. And look who was sleeping at our feet!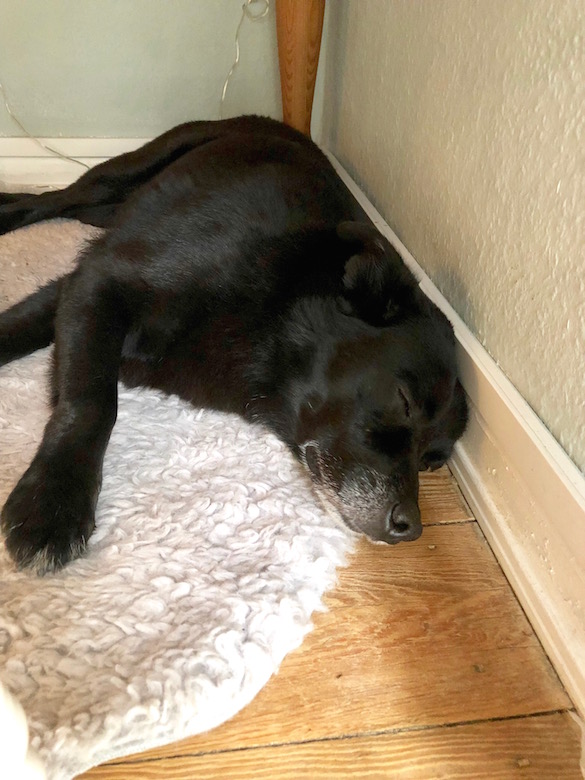 As you know from this post, I love pottery. This little milk jug is my newest addition to my collection. It fits perfectly to the small mugs I bought on our last trip to Copenhagen. Happy me!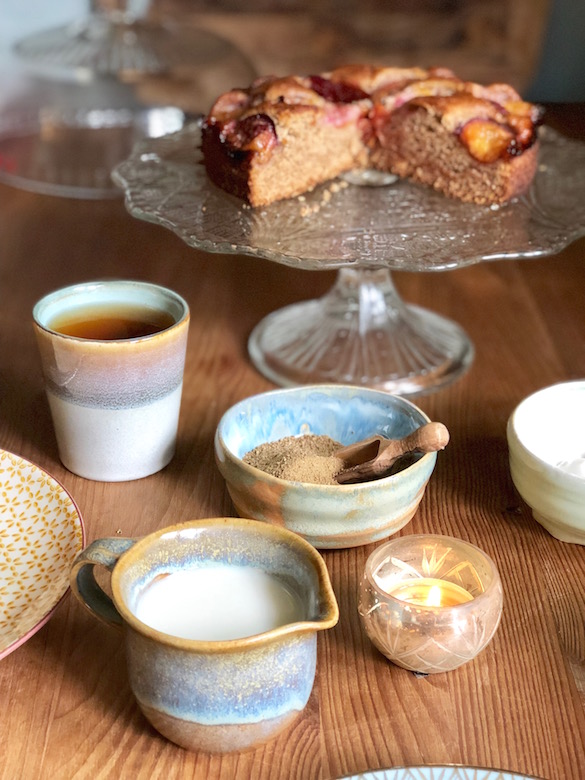 Have you ever made vegan plum cake? Let me know in the comments if you try this one or if you have some delicious recipes to share!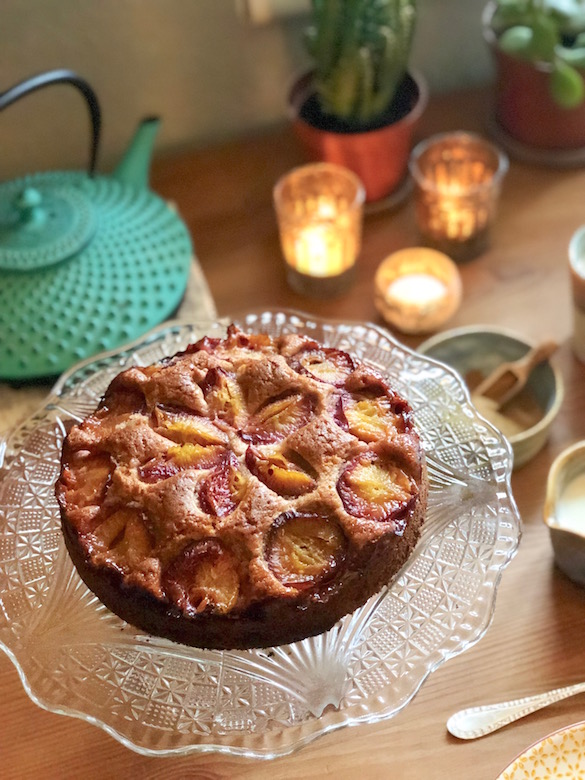 I also have another plum recipe up on the blog. If you're curious for vegan french plum clafoutis, this way please!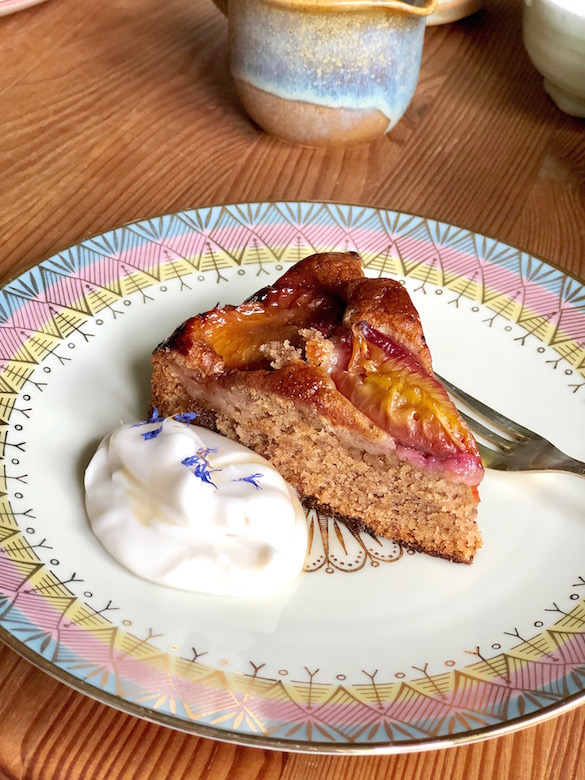 Plum Cake (Vegan)
120g sugar (1/2 cup)
180g flour (1 cup + 2 tbsp) I used 50% regular white flour and 50% spelled wholegrain flour
2 tsp baking powder
1/2 tsp baking soda
1 tsp cinnamon
pinch of salt
150 ml sunflower oil (1/2 cup + 1 tbsp)
3/4 cups ripe banana (about one big banana)
220g ripe plums, about 8 pieces (cut in halves and pitted)
In a small bowl combine flour, baking powder, baking soda, salt and cinnamon. Set aside. In a bigger bowl mix sugar, banana and sunflower oil until smooth. Add the flour mixture and mix again until everything is well combined. Fill dough into a 20 cm/ 8 inch round baking tin and top with plum halves. Bake at 160°C / 320 °F for about 40 Minutes or until a toothpick comes out clean.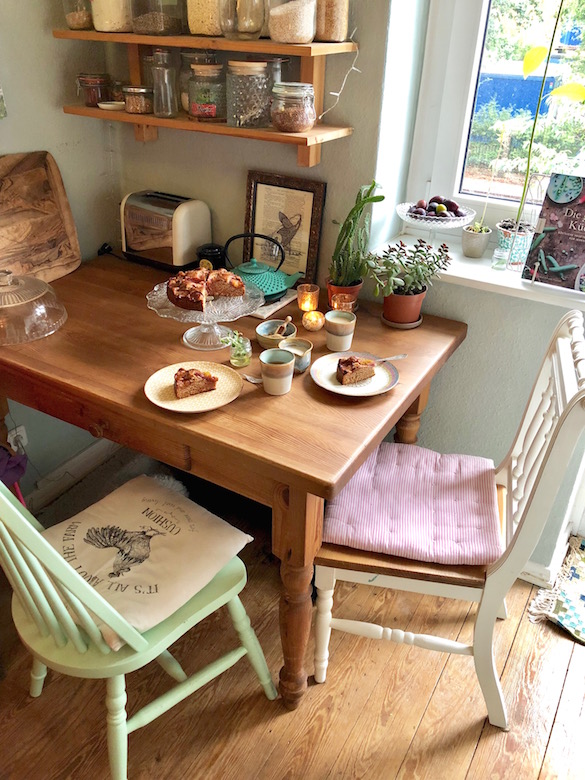 MerkenMerken
MerkenMerken