Hey friends, I hope you're all about to have a fun long Easter weekend!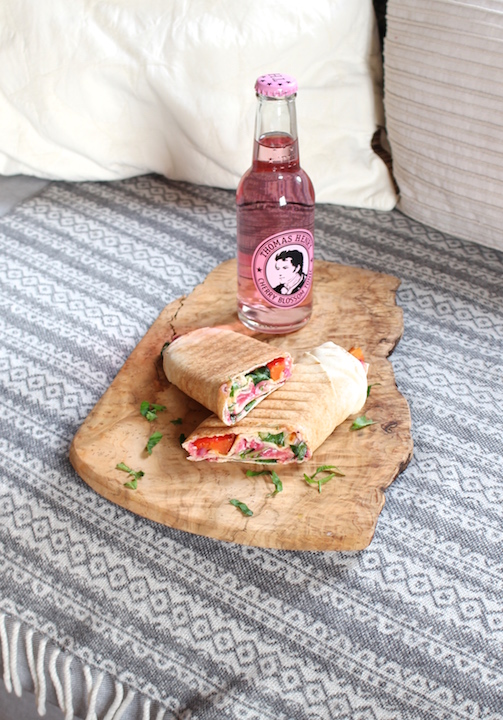 I kicked off the weekend yesterday with a girlfriend. Just hanging out, girl-talk, some TV, ice cream and a warm snack.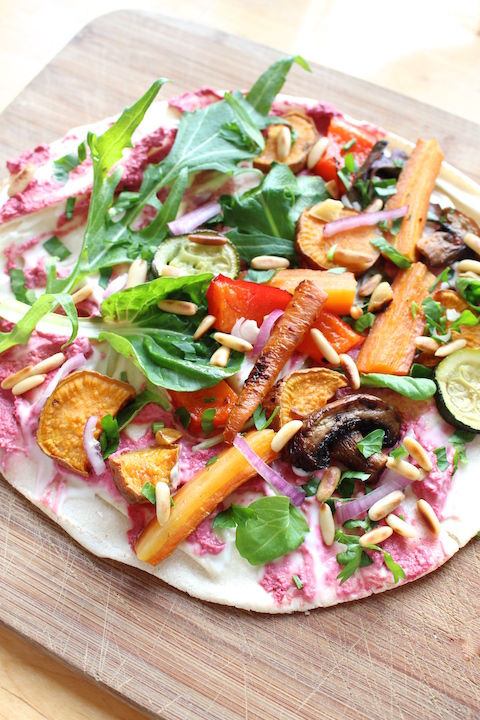 That snack turned out to be SO yummy that I wanted to quickly share it with you. Nothing fancy or fussy about it, just a super delicious easy-to-prepare veggie wrap. I made it with a (store-bought) turkish flatbread, vegan mayo, beetroot spread, grilled veggies, salad, parsley and roasted pine nuts. Of course this can easily be free-styled. Maybe you can't find the beetrott spread where you live, but any veggie spread (even hummus) would taste so good in this!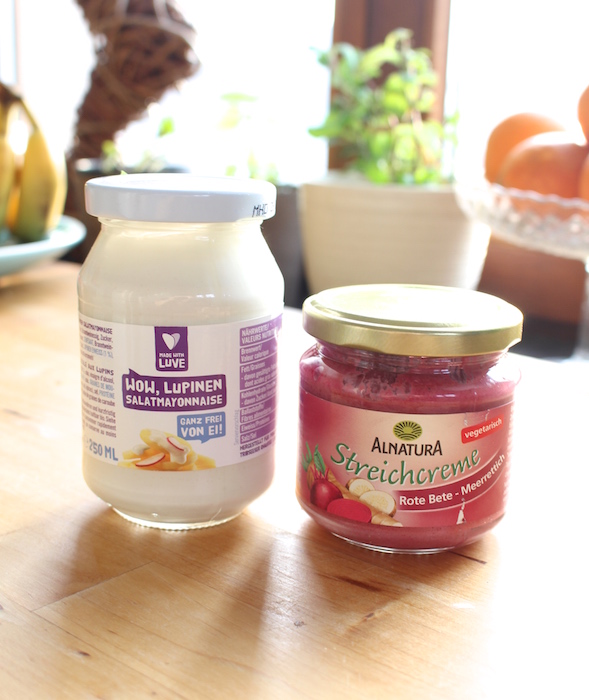 After rolling up the wraps I popped them in our panini grill and heated them for a few minutes. Did I ever tell you how much I love our panini grill? Oh yes, I do! Warm sandwiches are just so good!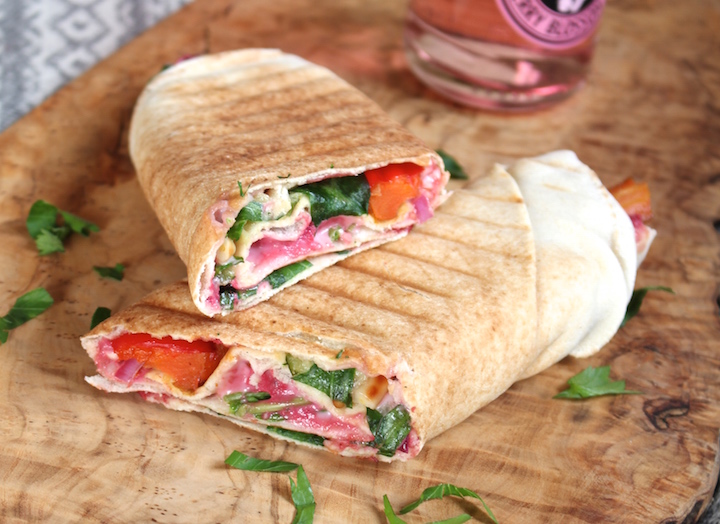 Delicious Veggie Wrap
(makes about 5-6)
For roasting:
1 sweet potato
1 red pepper
1 small zucchini
3 carrots
4-5 big mushrooms
4 cloves of garlic
2-3 tbsp olive oil
salt and chilli flakes to taste
For the rest:
2 handfuls of mixed salad leafs
5-6 flatbreads or wraps
vegan mayo (I used this one)
beetroot spread from Alnatura (or other spread)
1/2 small red onion (finely sliced)
5 tbsp pine nuts
5 tbsp chopped fresh parsley
Chop and slice up the vegetables (no need to chop garlic finely, it can be big pieces). Mix everything with olive oil, salt and chili flakes and roast in the oven (it takes about 20-30 minutes). Meanwhile wash the salad and roast the pine nuts in a small pan until golden.
Once the veggies are roasted, spread mayo and beetroot creme on the wraps and top with roasted veggies, salad, pine nuts, sliced red onions and parsley. Roll it up and heat them for several minutes in a panini grill or in a pan. Once the wraps start turning golden they're ready to serve. Enjoy! 🙂
MerkenMerken
MerkenMerken