Helli Hello Lovelies 🙂
Today I have a fun Do-It-Yourself idea for those of you who like jewelry with a personal note and natural charm.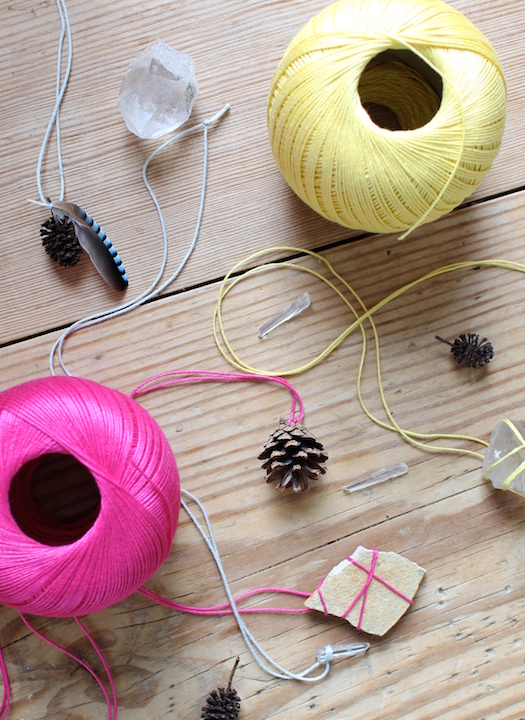 I don't know about you, but when I'm in nature I love collecting little pretty charms of nature that I find along the way. Especially when I'm at a beautiful place of which I want to keep a little memory. Like this feather and tiny pinecone from a forest in Switzerland.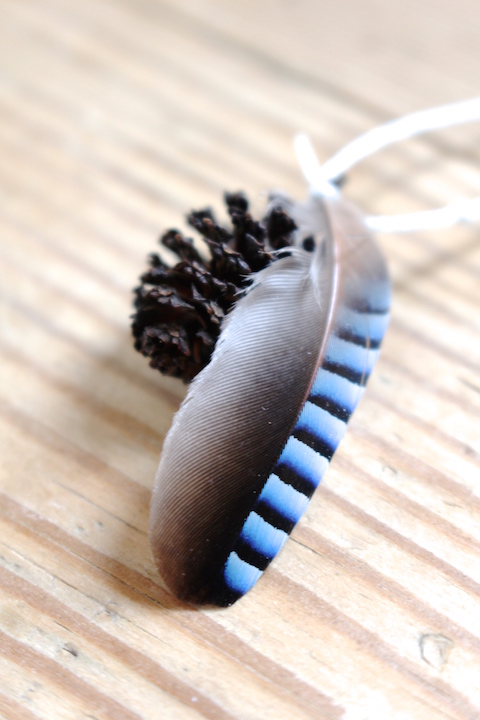 Or this quartz gem from a beautiful hike in the alps.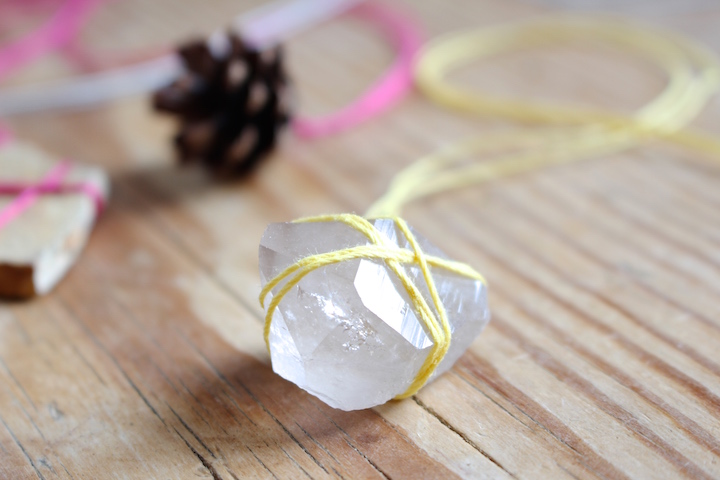 Or this little rock from the rolling hills of Santa Ynez, California.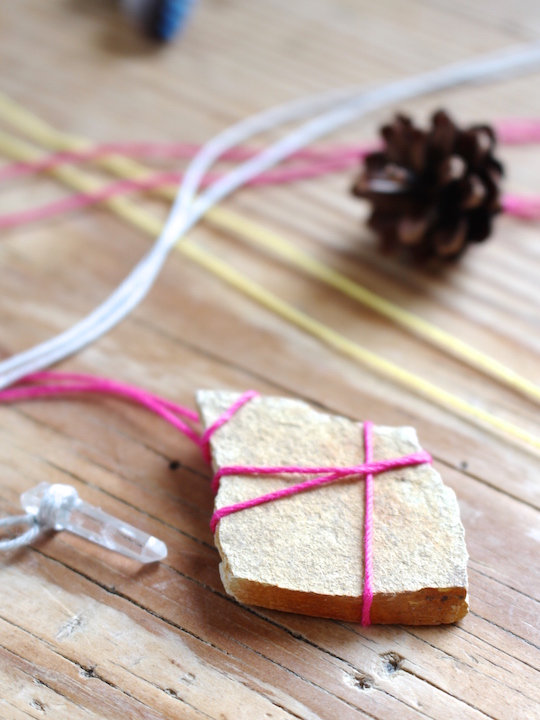 More than just reminding me of good times, I want to believe that these little treasures carry the energy of those places I love so much. So instead of placing them on my desk or shelve I thought it would be a fun idea to make necklaces out of them.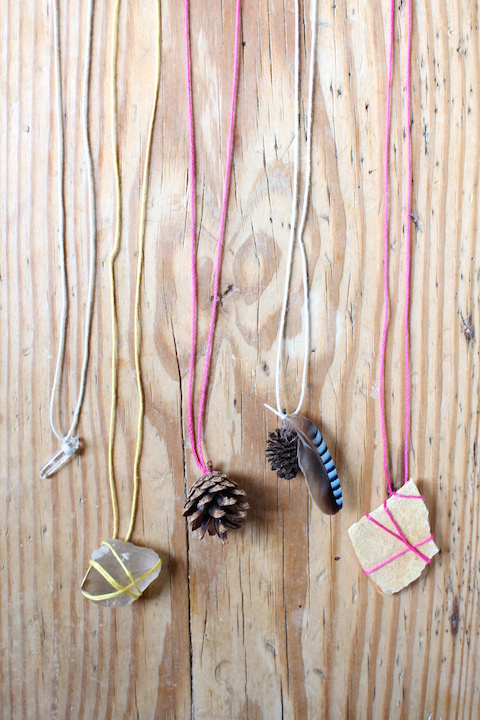 That way you'll get to carry them around, like real lucky charms.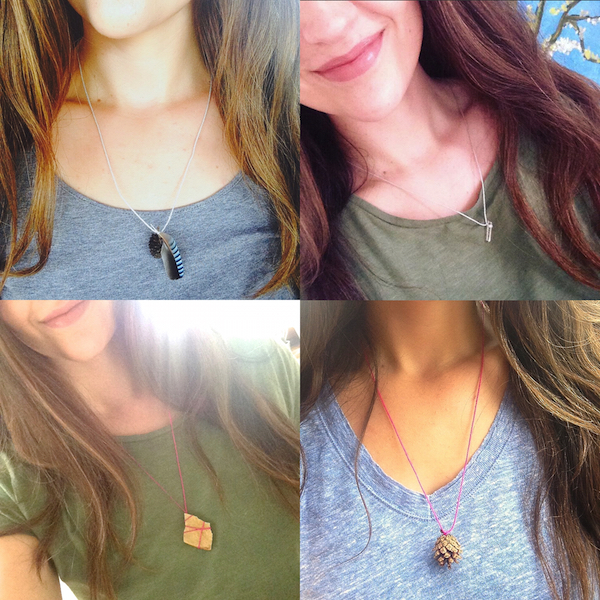 For my necklaces I bought colorful organic cotton strings, wrapped them around the charms and tied them with a knot. Surely there are fancier ways to make necklaces but I actually love the simplicity of these! A bit childlike, in a way.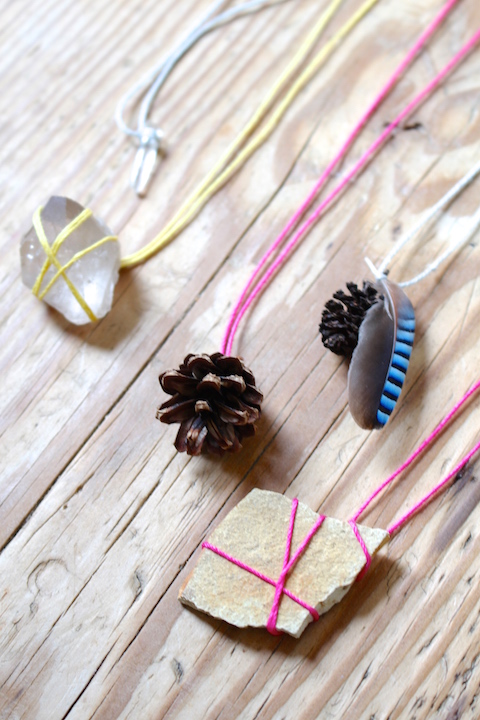 And since I'm still a child at heart, I will of course also make a big wish if I ever lose the lucky charm, tee hee 😉
What about you? Do you like collecting little natural treasures? How do you keep them?
MerkenMerken